Technology, Raised in a Barn
Teq
Overview
Business innovations are new, bold ideas that catapult society into the future. No matter if it is a new product, business model, service or technology it can create new opportunities. Teq has mastered the fusion of technology and education to help not only bolster the educational system, but also ensure students are prepared for tomorrow's jobs and the problems that will face our society.
Authors
Peter Purpura
Kayla Rodriguez
Vivienne Pates
Nekayle Whitaker
Kiana Nunez
School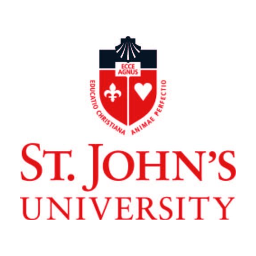 St. John's University
Professor

Charles Wankel
Innovation
Many schools are not supplied with the technology necessary to allow students to reach their educational potential. Teq is a company that supplies students and educators with unique technologies and programs that help enrich the classroom environment. Teachers are supplied with blended Professional Development programs, which are offered both onsite and through online learning tools that help drive effective use of technology in the classroom. With these programs, the teachers are more engaged with technology, which helps to create innovative teaching styles. The business model and technology combination Teq has mastered has allowed them to be one of the most innovative companies in their industry.
When speaking about the UN Sustainable Development Goals, Teq believes they can play an important role by creating solutions to many of the initiatives through their students. Chief Learning Officer, Robert-Wayne Harris, stated that
"Teq helps design lesson plans around things like growing gardens as a way to end hunger and other programs to teach about ways to solve poverty. We help create the content and pathways for the students and use the technology to come up with the solutions to end these problems."
Teq looks to provide students with the skills necessary for the jobs of tomorrow, specifically in engineering and science. Giving students more up-to-date technologies and classrooms helps to create the preparedness and innovation needed for a successful future. Robert mentioned in our interview that,
"If we are not preparing the students early-on, then when they go into the workforce they are going to actually be challenged to find good jobs, challenged to support their families, and challenged to make an impact in the community."
What makes Teq so innovative is the company's edge in STEAM (Science, Technology, Education, Art, and Math) learning and consulting solutions that enrich the products that they sell. They fully understand students' potential to become coders, excel in robotics, thrive in Education and help our country catch up to many other countries in the areas that related to STEAM.
A well rounded commitment to dducation
Inspiration
Teq's story began in a small barn behind the owner's home. Robert Sugarman specialized in vocational technology. He worked primarily with the New York City Department of Education, as well as throughout New York State, demonstrating at conferences how vocational technologies would be able to support programs they already offer. He would go from school to school promoting these technologies.
At one conference, Robert noticed a SMART Board and immediately realized it would be a great vehicle to assist in the demonstration of vocational technology that he was already showcasing at these schools. Over time Robert noticed people were more intrigued about the SMART board he was using than the vocational services he was selling. With this realization, he quickly became a re-seller of SMART Boards, utilizing them to further his mission to foster innovation, passion, and creativity within schools.
As the SMART board business became increasingly competitive, Robert began looking into other ways to support schools with 21st-century technology. He realized that these boards could be a building block in the classroom and a centerpiece to be surrounded by many other cutting edge technologies used to teach STEAM curriculum.
Overall impact
The impact of the innovation of Teq's business is that they are able to support low need and high need schools through creating more capacity, program development, and scholarship offerings to allow underprivileged kids to have opportunities and resources that they usually would not have. This ensures that they have successful futures, instead of having challenging and stressful experiences and upbringings.
Teq was able to use on-site and off-site learning materials to better equip teachers with stronger skills and use of technology to educate students. The biggest impact Teq had on the business was getting away from traditional learning and tools like a chalkboard, pen, and paper, allowing students and teachers to have standard technology to improve and enhance the learning curve. This impacts Teq's business because it gives them the ability to focus on quality instead of quantity, allowing them to train the staff of teachers with the right skills that will improve and aid in the development of students. Students are given a level-playing field in terms of the innovation that Teq creates, as they bring technologies into the classrooms to enhance their learning and bridge the gap of personal development between more privileged students and those less privileged. With the use of Evospaces, the business can transform classrooms and school systems in its ability to provide teachers and students with a better learning environment with every learning tool accessible.
This innovation impacts society in ways in which students are given skills through engineering, science, coding, and STEAM education to ensure that they can always offer great skills and be better prepared to be employed for whatever job function needs the future will have. This has a significant impact on job opportunities for individuals who would typically have a difficult time finding work and the ability to support themselves financially if they did not possess the innovative educational material that Teq has to offer. With this advanced education, more learning opportunities are given to others that can influence family members and friends who may lack the knowledge to better their futures and financial decision-making.
Teq impacts the environment in that they create project-based learning activities and initiatives around any type of goal or outcome that a school might desire. They can create solutions for communities that have issues with clean water supply and sanitation. Students are provided with the skills and innovation to impact these communities positively through water-testing and designing systems to better recycle waste and hazardous materials. Teq has an online professional development platform containing courses on responsible citizenship, which helps to look at voting rights to help those who are disenfranchised and teach them how our democracy works. There is a support page on their website that helps with this specific topic that gives everyone a chance to participate in the democratic process adding benefit to society. This has a big impact on both society and the environment because education on voting fosters community unity and allows the people to vote on clean, renewable energy and pollution initiatives in cities and states where they reside in.
Short-term effects of the impact on innovation are Teq being able to make a positive difference in impoverished areas nationally and providing support and solutions to communities in areas that lack sufficient education. Teq's long-term effects are providing solutions around the border and other countries and provinces. Teq has partnered with Puerto Rico and its educational system to provide professional development and training. They believe if they can make an impact in Puerto Rico that they can expand their efforts to the Caribbean and other parts of the world. People in non-English speaking countries that have taken out online professional courses in their native language to understand better how education can improve their lives for generations to come.
Teq has looked into and incorporated coding, gaming, and e-sports because many jobs have been created in these industries and have become a viable career path for young people. The owner has made a commitment to creating an impact on communities and school systems, and this is demonstrated in their global presence and learning materials. Even the administrators and owners of the company learn how to use their materials to make them relatable and impactful to the people they offer them to.
Business benefit
Teq's innovations provide benefits to the business by combining the growing technology industry with education and creating programs that current with industry trends that continue to change rapidly. Coding is a fast-growing industry, and with Teq's robust portfolio of programs, products, and Professional Development that teach this subject to students and teachers, value is created for the company. This ideology ensures the company remains competitive in the industry and allow them to grow their business for years to come. Teq also pays attention to national initiatives, especially in the STEAM fields, to follow trends and see where they are headed in order to create new programs and develop existing ones to stay ahead of their competition.
Social and environmental benefit
Teq benefits our society by supporting the development of education and how it can be made better by using technology. Teq's fusion between technology and education provides students with the skills needed in the engineering and STEAM fields that will help students beyond the classroom. One of their goals is to bring equity and capacity to schools that are underserved. Currently, there are groups made to help minority women by placing them with STEAM programs.
Aside from impacting domestic communities, their mission includes going to places outside the United States. Most recently, they have been helping communities in Puerto Rico who were affected by Hurricane Maria. The company made donations to Puerto Rico, including providing free education and professional development to better the students and economy in the country. The growth of the company and its plan to have more of a global presence is evident, especially since they have already started making an impact in Puerto Rico.
Teq has even created programs called Girls Who Code and Black Girls Who Code to give minorities the opportunity to learn more in areas where other countries excel but we as a nation are lagging and lacking in. They work to bring equity and a high quality of technology into schools that are underserved and underprivileged, as well as technologically-advanced and properly-funded schools. Ensuring students have the skills to succeed also benefits society by giving students the tools that can provide high-level jobs to not only privileged students but also students that would not have the opportunity to do so otherwise. This can give students that may have not been able to get from under the poverty line a chance to find good jobs and support and provide their families and their communities.
Interview
ROBERT-WAYNE HARRIS, Chief Learning Officer
Keep this story going! Share below!
Teq
Huntington Station, NY, US
Business Website: https://www.teq.com/
Year Founded: 1973
Number of Employees: 201 to 500
Teq supports outcomes by evaluating and delivering products and services for the educational environment. They are dedicated to providing dynamic professional development and instructional support to educators.