Technology & Collaboration For A Better World
CoLab Cooperative
Overview
CoLab Cooperative is a worker-owned tech cooperative. Each member-owner has an equal say in the cooperative, with members on three different continents. Cooperatives fall under SDG 8, as they Promote Decent Work and Economic Growth. CoLab partners work with various, purpose-driven organizations, and therefore their innovation also falls under SDG 17, Partnerships for the Goals.
Authors
Katherine DiMaio
annabelle diab
Zachary Goslin
School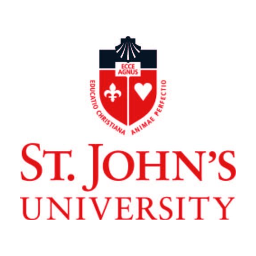 St. John's University
Professor

Charles Wankel
Innovation
To further describe the innovation, we will discuss three projects CoLab has worked on about which we spoke to Rylan & Ralph of CoLab Cooperative.
Up & Go - CoLab Cooperative has partnered to develop the app Up & Go. This app is used by cooperatives in New York City to ensure fair wages and to develop a more equitable cooperative economy. Many cooperatives owned by immigrant women that offer house cleaning services use this app. The app has a modest service fee and CoLab was able to develop a reliable and scalable app.
Restaurant Opportunities Center - Another project that CoLab has worked on that we spoke about during our interview is the Restaurant Opportunities Center, or ROC. ROC fights for the rights of restaurant workers. The restaurant industry has seen profitability and growth, yet many restaurant jobs pay low wages and do not provide benefits. CoLab has worked with ROC to create a diner's guide for those interested in dining out at places whose values align with the goals of ROC.
CriticalConnecXtions - Another web-based project currently in development for CoLab Cooperative is CriticalConnecxtions. The goal of this website will be to create a coalition of community-based artists and allies to support each other's work. CoLab is hoping that this project will create partnerships that transcend various barriers, both geographical and among different sectors of the community, as well as foster locally-rooted economic development and social health. CoLab's technological contribution and web design will allow this community to bond together in ways that were not previously possible. As this is a current project, there is no link available to the completed project.
Inspiration
Rylan, one of the co-founders of CoLab Cooperative, spoke to us about his inspiration for forming a cooperative, citing a sustainable economic development course he took. He learned about agricultural cooperatives, and had the idea to apply this business model to the technology sector, an industry usually dominated by a hierarchical structure.
Rylan and Ralph had worked together as design consultants before forming CoLab. They had business partners in India, and they realized that the model that they were operating under did not seem right. When Rylan and Ralph formed CoLab, they knew they wanted to establish a cooperative, in which each member owner held one equal share. CoLab has member-owners on three continents, and CoLab Cooperative is a certified B-Corp, or Benefit Corporation.
CoLab finds and supports businesses that support other sustainable development goals, either explicitly or implicitly. The technological skills and assets of CoLab allow them to partner with other organizations and provide technological improvements. CoLab is directly impacting the success and accessibility of various organizations. In 2019 Colab has worked with over thirty organizations who all have goals and values linked to the UN sustainable development goals. CoLab also supports other cooperatives and the overall growth of the cooperative form business model. Ralph and Rylan believe that cooperatives allow true profit sharing and cooperation, and the founders past education and experience have led them to be inspired to operate CoLab Cooperative in this way.
Overall impact
Each organization that CoLab works with is looking for tech-based improvement. In today's technological world, it is important for all organizations to have easy-to-use, visually appealing technology. CoLab is able to partner with organizations to enhance their web platform and make the technology more accessible. The great thing about technology is that it is scalable, that is, there is no limit to the number of people their projects can reach. This ensures that the organization is not locked into geographic boundaries and is a truly global initiative. CoLab itself is made up of members from all over the world and collaboration is truly at the heart of the organization. Partnerships and collaborations allow organizations to grow and realize an outreach that they could not have achieved alone.
Each project has its own impact. Up & Go, which we spoke about, is one project that both Rylan and Ralph are passionate about. It helps immigrant woman in New York form cooperatives in the house-cleaning industry, with the app giving them a place to conduct secure business without losing a substantial amount of revenue to service fees. This project actively demonstrates CoLab's commitment to decent work, as well as their goal of helping other cooperatives become successful. Up & Go gives these women a platform that allows them to ensure fair wages for the high quality service they provide. That these women now have a platform to help them grow their business is a direct result of CoLab's app development.
The bonus of CoLab's cooperative and scalable business model is the opportunity for other organizations to partner with CoLab and continue the trend of ensuring decent work to underrepresented groups.
Business benefit
The business model of CoLab Cooperative inherently provides benefits to the business and the employees. As CoLab is a cooperative, each member has one share, meaning one vote in regards to business decisions, and one equal share of the profits. This is very different from the typical hierarchical business model. Most companies operate with different levels of employees. Those on the bottom make the lowest wages and have no say in company decisions. Those on the top have all the say and get the most compensation.
CoLab's reversal of this imbalance promotes employee empowerment and promotes the goal of decent economic growth while also benefiting the business. Every member owner has an equal say and equal payoff, meaning increased, authentic contribution and passion. Many large corporations answer solely to stockholders, whereas the cooperative model, especially in the case of a B-corp, answers to all stakeholders. CoLab operates as a B-corp, meaning they are for profit, but they are for benefit first, and prioritize meeting the needs of all stakeholders over profit.
CoLab is doing well, working on over thirty projects in 2019. We have reported on three projects in detail, but they have information about many of their other projects online. https://colab.coop/work/ Each of these projects have their own time contributions, costs, and payoffs. CoLab's successful past projects have led to more organizations reaching out and more partnerships and projects being completed. CoLab proves that a business can be successful and profitable while operating with values and societal benefit as the primary business goal.
Social and environmental benefit
This innovation benefits society and the environment in multiple ways. Each of their projects has different impacts. The three mentioned earlier all contribute towards Goal 8, Decent Work. Up & Go supports workers in New York City who are often underpaid and underrepresented. The Up & Go app gives them more autonomy and guarantees their right to fair wages. ROC works to fight for the rights of workers in the restaurant industry, a similarly underpaid and underrepresented group. CriticalConnecxtions works to bring together small local artists to build a more cohesive community and support one another. We spoke about CoLab's business model earlier, which in and of itself also works towards Goal 8.
Some of their other projects work towards other benefits. For example, one of their projects, Pivot, is about using waste as a resource. Another project, where CoLab worked with the Sabin Vaccine Institute has the goal of health advocacy. As CoLab partners with various organizations, CoLab assists many different communities and works towards the fulfillment of a variety of SDGs through their partnerships.
The great thing about CoLab is their ability to help so many communities. They are helping all different communities and the environment benefit, as a result of the large number of organizations they have worked with. They also hold true to their belief in cooperatives and decent work. Many of their projects are designed to help workers who are often underrepresented. Rylan & Ralph also spoke to us about their talks with the Center for Transformative Action, a nonprofit organization with the goal to make it easier to start cooperatives.
Interviews
Ralph Cutler, Co-Founder
Rylan Peery, Co-Founder
Keep this story going! Share below!
CoLab Cooperative
Ithaca, New York, Worldwide
Business Website: https://colab.coop
Year Founded: 2010
Number of Employees: 11 to 50
CoLab Cooperative is a decentralized, member-owned tech cooperative with member-owners on three different continents. Their goal is to create simple, purpose-driven technology for a better world. Intercultural collaboration is an integral part of CoLab's organization.