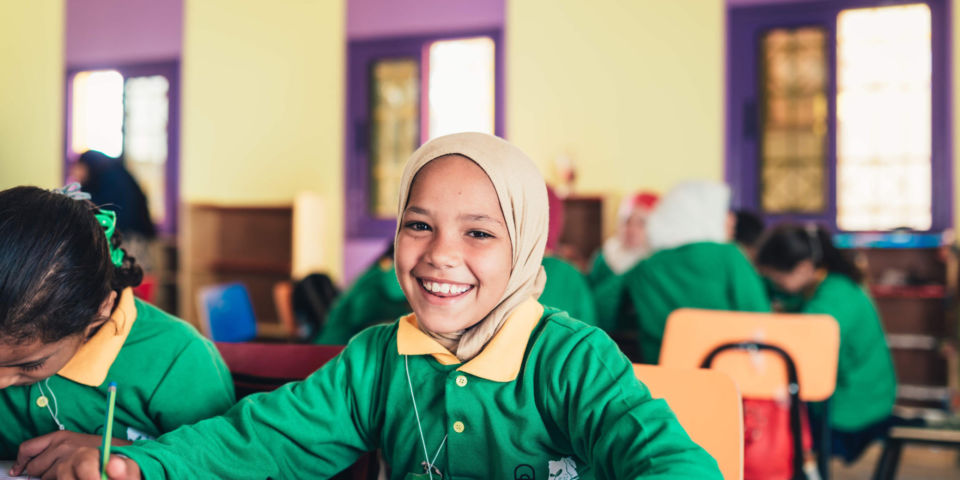 Teaching a Man to Fish for Cotton
Kotn
Overview
What Kotn has done is formed a tightly-knit, minimalist supply chain when compared to other fashion retail companies. They work to buy raw cotton from farming families in Egypt at a guaranteed price, directly manage their production line (from farm to thread mill, to fabric manufacturer, to dye house, to cut and sew factory), and then ship the finished products to customers without the use of a distribution "middle-man".
Author
Cristian Hurtado
School
York University- Schulich School of Business
Professor
Charles Cho
Innovation
As stated above, Kotn's innovation lies in their supply chain. Benjamin Sehl, the co-founder of Kotn, said that "by the time the customer gets the product they are seeing an 800%-1000% markup" in traditional fashion retail models. Kotn's model allows for the unspent resources on distribution to be reallocated to the workers in the cotton farms and manufacturing plants as well as to cost-savings for the customer.
Not only has Kotn invested in saving costs through an efficient supply chain, but they have also invested in the cotton farming communities by allocating a portion of all of their revenue to funding the construction, supplying needs, and staffing of schools. In 2017 they funded and built a school in the Nile Delta. In addition, during the Black Friday weekend in 2017, when most shoppers would expect to get massive savings from sales at clothing retails stores, Kotn decided not to put their products on sale but to donate 100% of their earnings from the weekend promotion towards funding and building another school.
Inspiration
Benjamin Sehl, Mackenzie Sehl (Yeates) and Rami Helali, the co-founders of Kotn, all had different career paths before starting the company. "We didn't really come from production backgrounds. We didn't know what we were doing", said Ben when asked about how Kotn got started. Ben worked in digital design, Rami worked for an investment company, and Mackenzie worked in the fashion industry. They noticed a gap in the apparel industry between overpriced t-shirts and poor-quality t-shirt, so they sought to create an affordable middle-ground option of exceptional quality. When Ben and Mackenzie mentioned this idea to Rami, who happened to be at a family wedding in Egypt at the time, the concept of getting involved in the supply chain with their cotton farmers was born. Having Rami on the ground in Egypt gave them an inside look into the Egyptian cotton garment supply chain that revealed some social concerns that could not be ignored: "Once we started looking [into the Egyptian cotton farms] we started noticing all of these problems."
After Rami's investigation into the production of cotton garments in Egypt and the effect that both, fast fashion brands and luxury brands had on the industry, one thing became clear: these industry-dominating brands depended on complicated supply chains that ate up a lot of resources, meaning that the farmers and mill workers at the bottom of the chain got little compensation for the products that they produced. By taking advantage of modern communications technology, Kotn was able to trim their supply chain in order to provide more for the workers further down the production line.
Overall impact
The UN SDGs that this innovation pursues are:
- Goal 1: No Poverty
o By cutting out costly distributors from their supply chain, Kotn has ensured that the workers at all levels of their production line get a fair wage.
o Kotn is even working with the UN and the Egyptian government to ensure the longevity of the Egyptian cotton industry.
- Goal 4: Quality Education
o A percentage of all of Kotn's proceeds goes towards building schools, but not arbitrary schools in unspecific locations – Kotn is dedicated to improving the quality of education offered to the communities in which their supply chain is nested.
- Goal 5: Gender Equality
o Kotn emphasizes the importance for proper education for women and girls. According to their website, 25% of Egyptians are illiterate and 70% of those are female. By implementing a 2:1 female to male ratio at their school, Kotn is helping to establish equal opportunity.
Kotn was able to build and fund (which includes paying for the supplies, construction and staffing) a school in the Nile Delta in 2017. One example of an individual, yet substantial impact that Kotn's innovation has had is exemplified by a young female student, Ingy. Ingy was illiterate in September of 2017, but after attending the school built via Kotn's innovation, Ingy learned how to read and write in just 3 months.

Business benefit
Kotn's innovation is borne out of a fundamental belief that they want to "build a 100-year company". Their approach differs from the industry norm because they invest only in the communities directly involved in their supply chain. Kotn has reduced their supply chain to a lean one that allows for the profits of the company to flow to the manufacturers and farmers involved upstream. Ben even said that "basically all of our production happens in 100 km2."
Kotn benefits from multiple ramifications of their slimmer supply chain. Some of these include getting a unique and high-quality fabric: "it's given us our own fabric that other people can't replicate" said Ben. He also pointed out the customer cost and production cost benefits. According to Ben, their presence in the supply chain provides them with "a lot more control over [their] own margins. [Their products] are a lot closer to a true cost of items." Kotn would not reap this benefit if they left their supply chain management up to external brokers. Finally, Ben also pointed out that this innovation lends itself to the longevity of their company. By strengthening the Egyptian cotton-producing communities, Kotn is ensuring that the communities and the material used to make all of their products will be available for the long-run. Ensuring the longevity of the production of Egyptian cotton means that Kotn has solidified its place in the fashion industry because they are protecting the most valuable asset of their industry: the source of their products.
Social and environmental benefit
Educating youth in the Nile Delta helps to end the cycle of child labour that ravages many African states. This gives two things to the children: the skills and knowledge necessary for pursuing more meaningful careers outside of their communities as well as the tools to sustain a livelihood in the area, should they choose to stay. When asked about how Kotn's innovation was impacting the communities that they worked with, Ben had a simple yet powerful answer: "we wanted to teach a man to fish." While they only have one school built and another in the works, Kotn is committed to having 50 of these schools built by 2025. Their effort to provide fair wages and education to the cotton farmers of the Nile Delta empowers the youth in these communities to ameliorate farming practices and create a more resilient and robust industry for Kotn to thrive in.
The benefits do not stop there, though. The great thing about Kotn's innovation is that as their business grows, so too does their capacity to invest in more communities. Ben explained a vision he has for Kotn's future involving "this idea for production villages, or cells." This concept involves creating local clusters including all of the links in the supply chain (farms, factories, mills, etc.) which can then be replicated throughout the Nile Delta, like the cells in an organic body. They are even working on developing a scholarship fund to send students to an agriculture technology program in Cairo which would further educate the members of their supply chain communities. These plans show that Kotn's innovation is not only scalable, but that an increase in scale is inevitable with the growth of the company.
Interview
Benjamin Sehl, Co-Founder
Keep this story going! Share below!
Kotn
Toronto, ON, CA
Business Website: https://kotn.com
Year Founded: 2015
Number of Employees: 11 to 50
Kotn bridges the gap between fast fashion and luxury goods by producing high-quality, everyday essential clothing items at an affordable price and made in an ethical manner. All of their products are made of Egyptian cotton in Egypt by fairly-paid and well-treated workers.