Target Targeting Environmental Sustainability
Target
Overview
As a Target employee, I had the opportunity to interview my bosses and store director, which gave me a better understanding of Target being one of the leading companies in being a sustainably responsible corporation that is constantly innovating. Target is known as a store that offers everything a shopper needs, which makes people come in to the store for what they need and come out with what they need and more. Target's slogan is, "Expect more, pay less," and the company lives up to their slogan in more ways than one. Target offers everything from high quality home good products to affordable clothes and fresh produce. Target was not always known as Target, though. In the beginning, the innovative business man, George Draper Dayton, was a banker who felt that the growing Midwest markets were something to be explored. With this information in mind, he decided to purchase land in Minneapolis and formed the Dayton Dry Goods Company.
Author
Gianna Ritto
School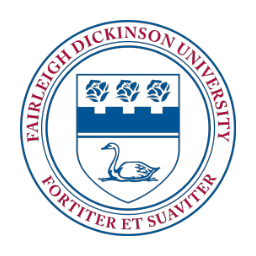 Fairleigh Dickinson University at Florham
Professor
Diana Cvitan
Innovation
With the technology advancements within the last two decades, companies have used this to their advantage and Target is no exception to that. Within the past few years, Target has deeply integrated technology into the Target company to give the customers a whole new level in the shopping experience. Targets have seamlessly integrated online shopping into ship orders and online pickups via in-store and drive-up orders. This gives the customers multiple ways to get the items they want the way they want it. Targets have also partnered with multiple companies and have created multiple sustainable programs to give back to communities and the customers, such as creating its own brands of sustainable food merchandise, donating food to local charities and positively impacting the environment by switching to alternative power sources.
Inspiration
In order to give the customer the best shopping experience, the company needed to be held to a "higher ground of stewardship," which holds the company itself responsible for the planning and management of resources that benefit not only the company but its intended clientele. With Dayton's personal principle and high ethics in mind, his store became known for its dependable merchandise, fair business practices and generous giving back to the community. (Target through the years)
Overall impact
Supply chain:
As of 2020 Target has achieved many accomplishments to positively impact the lives of many. The Target corporation has enhanced three million lives and many communities with the factories made to create the company's products. The corporation has also partnered with the Better Cotton Initiative in order to help farmers save up to twelve million gallons of water and is currently working with the Closed Loop Partner center for the Circular Economy and other partners to reinvent the retail bag to phase out the use of plastic bags and make everyday bags environmentally friendly. My Target specifically works with the surrounding local community to give back to the Burlington area. Target 1158 works with a local food pantry and clothing distributor, known as Beacon of Hope, to give the hopeless and less fortunate quality food and clothing.
Operations:
The Target corporation has taken great leaps in its operation and running of chain stores in order to create positive change for its employees and customers. For employees, the company has raised the minimum wage during the pandemic to compensate its employees for working through a health crisis and has now permanently implemented the raise in pay of fifteen dollars an hour. The company has also given its employees family leave and medical benefits to help its teams during COVID-19. For the multiple stores across the country, the company has switched to an ethically positive way of generating energy through solar panels. For its customers, the company has been working hard to sell and produce ethical environmentally friendly products to benefit its customers' buying needs. As explained by store director Chris, "We want to provide the best shopping experience for our customers while also making our team happy, and to do so, we need to look at the big picture: implementing better working environments, working on the store's overall environmental impact and taking into consideration what we sell and how to help others in the process."
Products and guests:
Regarding Target's products and guests, the company launched the Good & Gather brand to give busy guests a new way to eat well. Good & Gather's purpose is to sell more legitimate and real food with less artificial flavors/sweeteners, synthetic colors, and high fructose corn syrup. Some of their products include ready-made pastas, dairy, meat and more. Target has done its best to hire trained professionals who are well-versed in the food industry. Target also began the design and manufacturing of All in Motion, which is a brand that utilizes recycled materials – including 8,000 metric tonnes of polyester. Target has also, since 2018, trained over 2,700 team members and vendor partners on embedding circular design into our product, packaging, and store-design process (Five Important Ways Target). All of these benefit the communities' overall health and well-being by producing higher quality food that is healthier for everyone and products that better the environment as well. These help SDGs 3 and 11 – which focus on good health and well-being and sustainable communities and cities.
Community:
Concerning the community, Target repositioned their Target Foundation towards long-term system change. Target believes that the prosperity of business depends on the prosperity in the communities themselves. The Foundation has concentrated on its investments in organizations trying to bring attention to systemic racism and oppression regarding black, indigenous and any community of color. In other aspects of communities, the company released a new plan on reducing our carbon footprint. Greenhouse gas emissions are broken down into three categories (Scopes): Scope 1 (emissions generated from Target facilities), Scope 2 (emissions from energy purchased to power target facilities), and Scope 3 (emissions generated from the entire supply chain). By 2030, Target's goal is to reduce the emissions from all three Scopes by 30 percent. They have partnered with their environmental expert, Antithesis, to make sure that these goals meet the requirements of the Science Based Target Initiative. To reduce Scopes 1 and 2, they will install LED lights and add solar panels to stores' rooftops. For Scope 3, they plan to work with their suppliers to transition to renewable energy sources and implement their own. Target's team members have also donated the equivalent of 87 million meals across the country, helping many impoverished communities where hunger is more frequent. All of this helps SDGs 2 and 13 – zero hunger and climate action. (Target: climate)
Business benefit
Business benefit:

Target is a business benefit with, as also mentioned above, its increase of wages and better training for employees. Starting July 5, 2020, the minimum wage at Target was brought up to $15.00. They also expanded their paid family leave to four weeks, which includes part-time team members. Target shifted its business model to accommodate the pandemic. They've emphasized online shopping, safety protocols such as mask-wearing and sanitizing hands and consolidation on the number of shopping trips. This helps SDGs 3 and 8 – good health and well-being and decent work/economic growth. (Kohan)
Social and environmental benefit
In 2011, Target became a founding member of the sustainable apparel coalition, which is a group of over 200 brands that work to reduce the environmental and social impacts of their apparel and their products. The coalition's first project was to create the Higg Index. The Higg Index is a tool to help the process and transportation it has on the environment. Targets have also implemented their own trash compactor and recyclable compactor. These are regulated and used properly, which allows them to reduce, reuse and recycle as much as possible. Target stores also have separate plastic waste containers, recycle containers, cardboard containers, and paper containers. On cardboard, they use cardboard boxes for as long as they possibly can so they do not waste paper materials. Lastly, in 2017, Target developed the 2017 chemical policy, which improves textile products by removing PFC's, added flame retardants, carcinogens, or anything else that could pose harm to guests. This helps SDG 12 - responsible consumption and production. (Target: chemicals)
Through many of its goals and plans Target, while being a multi-million dollar company, it is also here to assist SDGs in terms of hunger problems, environmental issues, issues with race in society, increase technological innovations, and the overall well-being of communities nationwide on top of being there for its customers.
Interview
Chris Hannold, Store Director
Keep this story going! Share below!
Target sells everything from clothes to food and necessities. T1158 caters to the Burlington area and surrounding cities.