Taking Steps to Impact a Whole City
Consolidated Edison
Overview
Con Edison has multiple innovative projects such as reliable, clean city projects, shared integrated Grid, and NYC Public charging. All the tasks they do mainly focus on making energy more sustainable and providing more efficient services for customers. For example, Smart Grid is their technology to provide renewable energy at a lower price.
Authors
Abdelrhman Seliman
Anni Liu
Humza Iqbal
Shivangi Sharma
Ziad C
School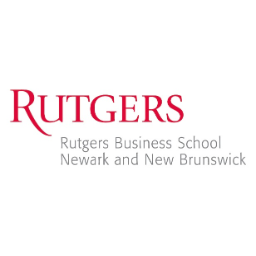 Rutgers Business School
Professor

Jeana Wirtenberg
Innovation
Smart Grid uses technology, including smart meters, to allow two-way energy flow so that people can make a better decision on how and when they will use energy. The system works by generating energy from energy storage, hydro, solar, and wind. Then, it transports the energy and distributes it through the transmission control center. At last, it delivers the energy to the customers at EV charging stations, commercials, residential, and private generation. All the energy uses are renewable, satisfying the UN goals of affordable and clean energy and sustainable cities and communities. The whole system is very efficient by using a control center to monitor multiple customers' energy needs simultaneously. The major benefits of the smart Grid are saving money for the customers, helping customers manage the usage of energy to reduce waste, reducing outages and restoration time, protecting the environment, and maintaining global competitiveness.
Many people were involved in implementing the project, such as engineers, people at management levels to make decisions, the marketing department, and experts from other institutes such as Columbia University. Shareholders are persuaded to invest because, according to the annual report of Con Edison, the total shareholder return was 23%, which was more than last year. In addition, according to the CEO, Timothy P. Cawley, "I am proud to report dividend growth for the 48th consecutive year—the longest record of any energy company in the S&P 500. You're seeing a 6-cent increase over 2021, to $3.16 per share". Over time, the major improvements of this Company show that they are a good investment in the long term as Con Edison is a company that helps propel future industries that incorporate the usage of renewable electricity.
Inspiration
Inspiration for the project stems from the Company's overarching pillars, as stated in their clean energy commitment. These five pillars are as follows: 1. Build the Grid of the Future, 2. Empower all of their customers to meet their climate goals, 3. Reimagine the Gas System, 4. Lead by reducing the Company's carbon footprint, and 5. Partner with their stakeholders. The Smart grid system aims to satisfy the first pillar in that commitment and further satisfies that pillar's first sub initiative, which aims to "Build an energy grid that delivers reliable, clean energy and meets all our customers' electrification needs." Furthermore, in Con Edison's Climate Change Resilience and Adaptation report from 2020, they mention how one of their greatest inspirations, arguably one that would lead to the company's name, Thomas Edison "built the world's first underground electric grid in lower Manhattan in 1882" and further develops how that decision helped the people during the famous Blizzard of 1888. While this example is not the inspiration for the design of the smart Grid directly, it serves as an inspiration that Con Edison states to help make the city a safer place.
Overall impact
Con Edison's overall impact is to create an opportunity for everyone. They want to create fully clean energy in New York by 2040. They're putting in the effort to make it happen step by step. The Smart Grid has become a benefit for every person, place, and thing. They have made it easier for people to track their energy use online by using a Smart Meter. Con Edison has made it capable of checking their energy hourly, daily, monthly, or even yearly. Being able to track energy usage has allowed people to make smarter energy choices to save money. Saving money is one of the most beneficial things of this innovation. For example, Smart meters offer rewards to customers who cut back during specific periods. Smart Grids have allowed people to live more freely without worrying about how much money they are wasting.
Con Edison has many more benefits and impacts on society. Smart meters can report the location of an outage as soon as possible and make it quicker to restore energy to the individual's home. The meters create a system to detect any voltage and equipment issues as quickly as possible to prevent any safety hazards. The efficiency seen here by the Smart Grid has promising long-term effects. The Grid has become the safeguard of the United States' energy independence to protect the environment and create a clean energy future. The Grid allows renewable energy to be stored safely and spread out wherever and whenever. Con Edison has many innovations that have impacted society already and will continue to do so.
Business benefit
Consolidated Edison Inc. is the United States' top investor-owned energy company. Con Edison provides an expanded range of energy-related products and services through its subsidiaries like Con Edison's steam operation which allows steam to heat and cool the building & businesses in Manhattan. The New York Steam Company started in March 1882 & today. Con Edison operates the most prominent commercial steam system globally by providing 27 billion pounds of steam flow throughout the year. Mr. Patel added, "whenever you see smoke coming out of the road in Manhattan, Con Edison generates and provides steam to the high-rise buildings."
Secondly, Consolidated Edison Company of New York, Inc. (CECONY) provides electric & gas services in New York City. In 1882 it started with 59 customers in a square mile area. Now it has increased to 3.4 million customers throughout a 604- square-mile territory and gained revenue of $13.676 billion (2021) with the help of nearly 15,000 employees. Despite dealing with many employees and customers, Con Edison has maintained their work culture and the quality of its products and services, which is tremendous. And that is why our interviewee Mr. Patel said that "Con Edison is a very flexible and innovative Company. And the Company gives a lot of opportunities to learn new skills to grow business and ourselves simultaneously." It proves how Con Edison takes care of their customer's and employees' well-being. Therefore, Fortune magazine named Con Edison one of "America's Most Admired Companies" in 2002. And after that, Con Edison ranked second in the top ten list of electric and gas utilities. In 2014, Con Edison was named the number 1 utility in Newsweek's Green Rankings.
Social and environmental benefit
Con Edison is not only benefiting the society that it serves but also the environment. The customers benefit from using products that make their lives better through products that fall under the smart grid such as smart meters. They get to have in-depth information about their power usage, something that is not very common in relation to other power companies. This allows them to save money and power. This positive impact also ties back to the environment because less power waste leads to less power consumption, which will lead to a cleaner environment.
The smart grid also serves the community because it allows a more efficient and smoother way for people to continue living lives running off the power, conveniently getting power back faster in the event of outages. After Con Edison had surveyed the effect that power waste and dirty energy have on the environment, Con Edison is taking a step in the right direction towards cleaner energy sourced from renewable sources such as hydro, wind, and solar. Con Edison also helps the community it serves by promoting the ever-rising number of customers that use electric vehicles by installing more EV charging stations. Besides price, one of the biggest negatives of buying an electric vehicle is the anxiety that comes with buying a vehicle using the power that may not have the infrastructure to support it. Con Edison is making moves to change that negative stigma, inadvertently increasing the desirability to own a clean car.
Interview
Mr. Patel, Business Analyst
Keep this story going! Share below!
Consolidated Edison, also known as Con Edison is one of the largest investor-owned energy companies. Con Edison focuses on providing services of electric, gas, and steam utility. A large effort is taken by Con Edison to make a cleaner and safe environment for the people of New York.