Take Care of Yourself with Telehealth
One Call Care Management
Overview
One Call Care Management's mission statement "Getting injured workers the care they need, when they need it" has been put to the test during the 2020 coronavirus pandemic. As a workers' compensation service provider, One Call works with healthcare providers throughout the country to offer a comprehensive suite of services, including in-home health service, transportation, and language services. As safer at home orders became prevalent throughout the country, One Call had to pivot their business model to partner with healthcare providers to offer telehealth services. One Call's innovative solutions during the coronavirus pandemic meet the UN Sustainable Development Goal 3 (Good Health and Well-Being) and 8 (Decent Work and Economic Growth).
Authors
Ali Yule
Giuliana Battaglini
Jenny Kim
School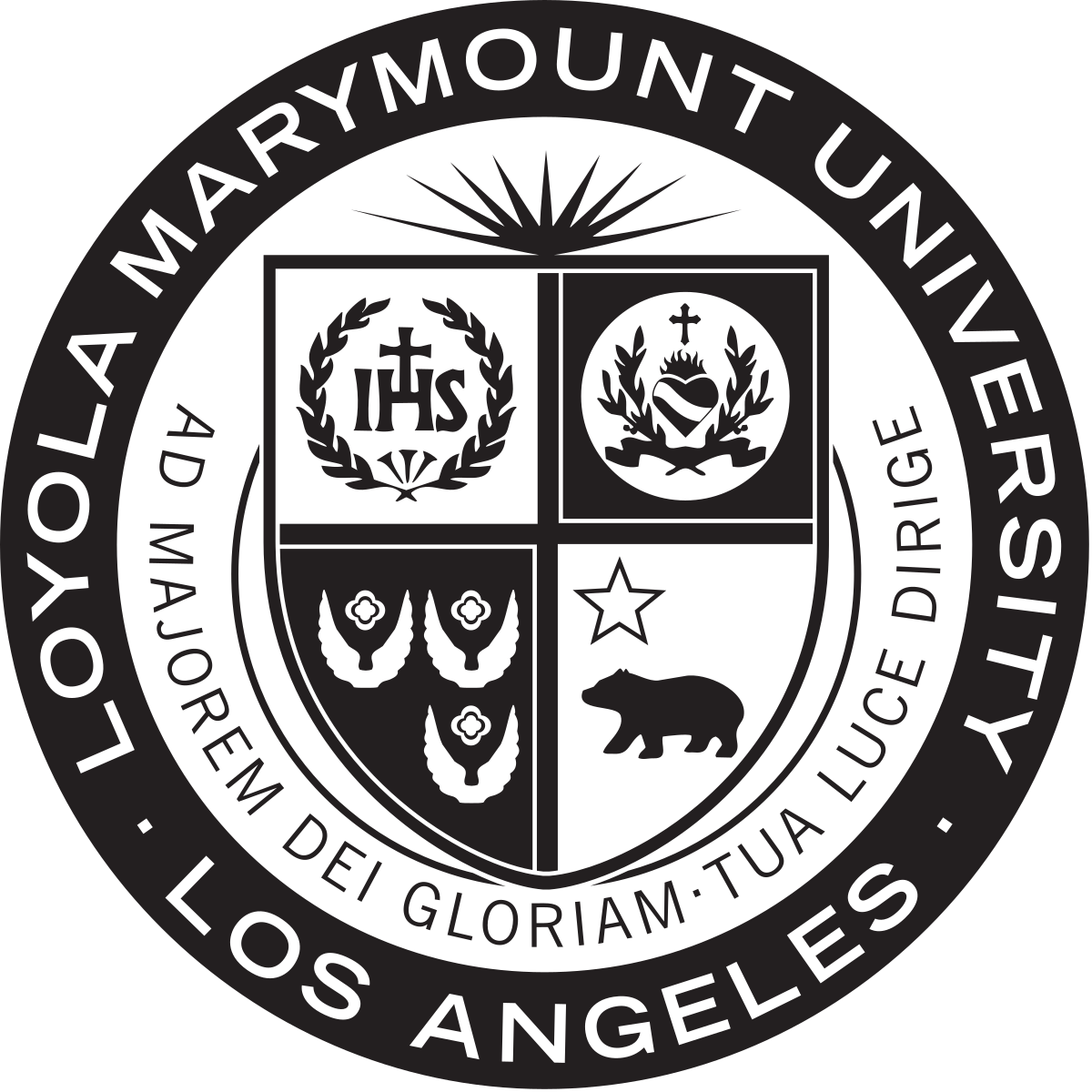 Loyola Marymount University
Professor
Jeff Thies
Innovation
One Call Care Management has incorporated many services to strengthen its focus on increasing health care treatments to injured workers during this time of COVID. With the uncertainty of what the future holds, the company has utilized data analysts to try and understand the short-term and long-term effects of the situation. Originally, the Company outsourced its service lines to foreign countries like India and El Salvador. However, due to both countries shutting down, One Call had to pivot quickly to ensure that it can still provide those services and support to those who need it. The IT team was able to set their employees up with remote work solutions and route the traffic of services from foreign countries, to employees here in the US.
One of the areas of business impacted by COVID is physical therapy locations. Almost all locations were shut down due to the stay-at-home orders. One Call Care Management resolved this opportunity by implementing a virtual physical therapy (PT) platform. This gave their patients access to exercise walk-throughs on their iPads, smartphones, etc. The Company, with its 50,000+ locations of physical therapists, went through both legal and regulatory hoops to ensure the Company is able to help patients maintain healthcare, and ensure telemedicine reimbursement. Ultimately, the Company aided PT providers in maintaining their jobs while patients received their needed services.
Finally, One Call created the Surgical Pathway system, a system that was developed to aid those who are impacted by postponed surgeries. Many non-emergency surgical procedures were canceled in order to save capacity in hospitals. One Call was able to help those patients receive preventative therapy and healthcare, while they waited for their surgery to be rescheduled.
Inspiration
Chad has been with One Call Care Management for nearly 5 years. When he was looking for a new opportunity 5 years ago, he wanted to work for a company that had a product or service that he would utilize if he were a business owner or consumer. When he learned the business model of One Call, he said to himself, "as a business owner, I would pay for that service --therefore it was an easy decision to join the company".
He believes "it is important to continually improve and take non-value-added cost or activities out of the system by allowing businesses to focus on their core competency – whether that is in healthcare, transportation, or logistics. At One Call, we help our network providers navigate the different workers' compensation fee schedules and reimbursement requirements to help relieve them of the administrative burden of this task, allowing them to focus on patient care."
According to Chad, prior to COVID-19 only 7 percent of the U.S. workforce regularly worked from home; in contrast to 42 percent today. This shift has inspired One Call to reimagine where the care journey begins. One Call's transition to telehealth services will change the workers' compensation industry for the better. Telehealth laws and regulations changed more significantly in the two months following the pandemic declaration than they had over the previous 10 years. Telehealth technology has existed for more than three years but was not widely adopted. Once stay-at-home orders were enacted, the medical community turned to telehealth services as its primary patient-care solution, forcing lawmakers to modify regulations to facilitate treatment.
Overall impact
One Call's business efforts to provide workers with the help they need when they need it aligns closely with the UN's sustainable business goal to "Promote sustained, inclusive and sustainable economic growth, full and productive employment and decent work for all." This applies not only to the clients and partners One Call supports with their business but also to One Call's own employees. For example, One Call has implemented a three-pronged approach to ensure all employees can continue full and productive work during this unprecedented time of COVID. As One Call shifted their employees to a remote workforce, they implemented:
1) Online Education Programs on subjects including, How to Create a More Ergonomic Workplace at Home.
2) Strength and Conditioning Programs designed to ensure employee's physical and mental health is supported at work and beyond. Program subjects included classes like, How to Stay in Shape While Working from Home.
3) Health & Safety Protocols, including best practices on how to implement COVID testing and screening practices when going back to work. They also outlined best practices for supporting employee's mental health and wellbeing.
One Call anticipates technology and remote employees will become a greater part of healthcare systems going forward. As such, they continue to build out their education and training platforms so they are always adapting to employee, customer, and society needs.
Business benefit
The CEO and executives of One Call are constantly managing and identifying the risks that impact the company. They are responsible for monitoring and ensuring that controls are in place to deliver services that are designed to serve its clients.
With their quick response and initiatives to help their patients, the telehealth and online programs One Call Care Management implemented gained a favorable reputation from stakeholders. The Company was able to keep business operations in place during an unprecedented time. It took less than 2 weeks to get the Company's systems and providers ready for telehealth communications, and clients, providers, and customers were able to access telehealth services quickly, leading to a highly beneficial outcome.
Additionally, the Company is outperforming its competitors and even gained market share in their industry. Although the responses have been favorable, the CEO and upper management aim to strive for the best long-term solutions. The Company recognizes the importance of follow-through, which will be critical to keeping this momentum going. One Call Care Management is working to move towards additional education and mentorship-based programs, to reach their long term goals of a higher standard of living for clients, partners, employees, and customers.
Social and environmental benefit
One Call believes deeply their value-driven mission of helping employees when they need it also offers a larger call to action to society as a whole. The company demonstrates thought leadership from the top down, starting with CEO Thomas Warsop. Since Tom started his role in February of 2020, his communication and internal company leadership has been focused on building trust and developing employees so that they feel confident in their future during a very uncertain time. In addition to Tom, leaders at One Call keep a keen focus on their people, going out into the field and having regular conversations with employees at all levels of the organization. This helps keep the company connected as a whole and positively reliant on each other to do the right thing.
One Call's mission, CEO statement, and words are all positive, and the company's actions to support these initiatives prove they are in business for all the right reasons. The company believes that doing the right thing by their employees, customers, and society will be the most important factor in success. One Call also hopes that their actions and innovations encourage others, whether that be competitors or clients, to also step up and adopt better, more sustainable business practices.
Interview
Chad Switzer, Vice President, Strategic Partner Solutions
Keep this story going! Share below!
One Call Care Management
Jacksonville, Florida, US
Business Website: https://onecallcm.com
Year Founded: 1985
Number of Employees: 1001 to 5000
Getting injured workers the care they need, when they need it.℠
One Call Care Management is the nation's leading provider of specialized solutions to the workers' compensation industry. They arrange convenient, efficient, and cost-effective healthcare for injured workers so they can get back to work and life faster. They have a comprehensive network of providers that help with physical therapy, diagnostics, medical equipment, home healthcare, transportation and dental.