Take Care of Yourself, Take Care of the Planet / Cuídate a ti Mismo, Cuida al Planeta
Be Organic Colombia
Overview
Be Organic Colombia SAS, is a company that was created in 2018, and has recognition as a green business endorsed and verified by the Ministry of Environment of Colombia through the District Secretary of Environment of Bogota. The sector of the economy in which it operates is the industrial sector, since, they are dedicated to the formulation and development of raw materials (90% preprocessed bases) with certified organic and/or natural ingredients to create personal care products such as glycerin soaps, liquid soaps, liquid shampoo, solid, conditioner, creams and, body and facial butter, which contribute to body care and in harmony with the respect and care of the environment. It has national and international suppliers that guarantee high quality in its finished products as well as in its production processes, aligned to its value offer.
Currently, the company is made up of 9 employees who work directly and approximately 1,200 families that have been linked through its business model by scale, which allows outsiders to generate income by marketing customized products.
.....
Be Organic Colombia SAS, es una empresa que se creó en el año 2018, cuenta con reconocimiento como negocio verde avalado y verificado por el Ministerio del Medio Ambiente de Colombia a través de la Secretaría Distrital de Ambiente de Bogotá. El sector de la economía en que se desenvuelve es el industrial, ya que, se dedican a la formulación y desarrollo de materias primas (bases preelaboradas en un 90%) con ingredientes orgánicos certificados y/o naturales para crear productos de cuidado personal como: jabones de glicerina, jabones líquidos, shampoo líquido, sólido, acondicionador, cremas y mantequillas corporales y faciales, que contribuyan al cuidado corporal y en armonía con el respeto y cuidado del medio ambiente. Cuenta con proveedores nacionales e internacionales que garantizan alta calidad tanto de sus productos terminados como en sus procesos de producción, alineados a su oferta de valor.
En la actualidad, la empresa está conformada por 9 colaboradores que trabajan directamente y aproximadamente 1.200 familias que se han vinculado a través de su modelo de negocio por escala, el cual, permite que personas externas puedan generar ingresos comercializando productos personalizados.
Authors
Michael Adrian Cifuentes Olaya
Paula Andrea Aya Hernandez
School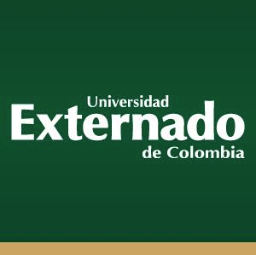 Universidad Externado de Colombia
Professor
Marcela Ortega Leal
Innovation
Be Organic Colombia's innovation is based on three key aspects of its value proposition, which are detailed below:
Business model by scale: incorporating people with the desire to undertake and generate income from the commercialization of personalized products.
Product commercialization: development of products based on natural raw materials for national and international commercialization.
Training: Continuous training for customers in the development of personal care products, strengthening concepts of the natural cosmetics industry and good practices in the use of these products for the respect and conservation of the environment.
.....
La innovación de Be Organic Colombia, está fundamentada en tres aspectos claves en su propuesta de valor y que a continuación se detallan:
Modelo de negocio por escala: incorporar personas con el deseo de emprender y generar ingresos a partir de la comercialización de productos personalizados.
Comercialización de productos: desarrollo de productos a base de materias primas naturales para la comercialización a nivel nacional e internacional.
Formación: capacitación permanente a clientes en la elaboración de productos de cuidado personal, fortaleciendo conceptos de la industria cosmética natural y las buenas prácticas de uso de estos productos para el respeto y conservación del medio ambiente.
Inspiration
Before becoming Be Organic Colombia, they had another company dedicated to the manufacture of accessories. In market research they conducted to find out what their customers would like to find within the portfolio; they discovered that their interests of these were aimed at natural cosmetic and personal care products. Six years ago the green wave was not fashionable and so they started with some prototypes. After a while, they were contacted by the Secretary of Environmental Economic Development to become a green business and began the process of transformation or change of industry and left aside the other brand.
.....
Antes de ser Be Organic Colombia, tenían otra empresa dedicada a la elaboración de accesorios. En una investigación de mercado que realizaron para saber qué les gustaría a sus clientes encontrar dentro del portafolio; descubrieron que los intereses de estos iban encaminados a productos cosméticos y de cuidado personal naturales. Hace 6 años no estaba de moda la onda verde y por eso iniciaron con algunos prototipos. Después de un tiempo fueron contactados por la Secretaría de Desarrollo Económico Ambiental para ser un negocio verde y empezaron hacer el proceso de transformación o cambio de industria y dejaron de lado la otra marca.
Overall impact
Be Organic contributes to the following Sustainable Development Goals (SDGs):
SDG 10 (Reduced inequalities): For Jhon Silva, Marketing and Sales Manager, one of the company's pillars consists of its ongoing quest to contribute to employment generation and ensure that more people can have access to technical training needed to market its products and expand its value chain. Currently, around 1,200 customers have been able to create their enterprises (as an additional income or as the only source of livelihood), thanks to products based on natural raw materials, customers have the facility to customize them according to market needs.
SDG 12 (Responsible production and consumption ): its business model is oriented towards establishing a corporate identity aligned with environmental, social, and economic principles that are aimed at all its customers so that they in turn continue to replicate them in their businesses. All this converges in a culture of healthy habits and awareness, which encourages responsible and sustainable consumption.
.....
Be Organic contribuye a los siguientes Objetivos de Desarrollo Sostenible (ODS):
ODS 10 (Reducir las desigualdades): Para Jhon Silva, Gerente de Mercadeo y Ventas, uno de los pilares de la empresa consiste en su búsqueda permanente para contribuir con la generación de empleo y garantizar que más personas puedan tener acceso a una formación técnica necesaria para comercializar sus productos y ampliar su cadena valor. Actualmente, alrededor de 1.200 clientes han podido crear sus propios emprendimientos (como un ingreso adicional o como única fuente de sustento), gracias a los productos a base de materias primas naturales los clientes tienen la facilidad de personalizarlos de acuerdo con la necesidad del mercado.
ODS 12 (Producción y consumo responsable): su modelo de negocio se orienta en establecer una identidad corporativa alineada con principios ambientales, sociales y económicos que está dirigida a todos sus clientes, para que estos a su vez los sigan replicando en sus emprendimientos. Todo esto converge en una cultura de hábitos saludables y de conciencia, que incentiva el consumo responsable y sostenible.
Business benefit
It currently has 1,200 clients and it is projected to have 2,000 by the end of the year.

Consolidate in the international market, generating economic openness with Ecuador, Brazil, Chile, and Mexico.
Through "Colombia más productive", a potential market has been identified, especially in Asia, Africa, the United States, and Europe, which are demanding products made from natural ingredients. This is because the cosmetics industry is one of the largest generators of pollution in the world.
The 5-year growth projection is to have 10,000 customers and generate revenues of around 2,200 million pesos.
To be certified in the short term (August 2022) as a BIC company, which allows them to participate in calls for proposals both with the State and with international NGOs.
.....
Actualmente cuenta con 1.200 clientes y se proyecta a finales de año contar con 2.000.
Consolidarse en el mercado internacional, generando apertura económica con Ecuador, Brasil, Chile y México.
A través de Colombia más productiva, se ha identificado a un mercado potencial, sobre todo en Asia, África, Estados Unidos y Europa, que están demandando productos elaborados a partir de ingredientes naturales. Esto, debido a que la industria cosmética es una de las grandes generadoras de contaminación en el mundo.
La proyección de crecimiento a 5 años es contar con 10.000 clientes y generar ingresos alrededor de los 2.200 millones de pesos.
Certificarse en corto plazo (agosto 2022) como empresa BIC, lo que les permite participar en convocatorias tanto con el Estado como con ONG´s internacionales
Social and environmental benefit
The social and environmental benefits of Be Organic are:
Contribute to the reduction of pollution from the cosmetic industry, since its products do not contain chemicals or ingredients that affect wastewater.
Natural products that prevent skin diseases or health problems.
Alliance with Colombian companies whose purpose is to promote "more sustainable consumption habits, encouraging people to take responsibility for their waste, and take the first step towards a more planet-friendly life".
Mostly contributes to many families and mainly mothers head of household can have an economic income (additional or unique) with their own enterprises.
Offer unique and natural products, such as facial and body cream bases, which include ingredients from our Amazon region such as açai, Camu-camu, moriche, and buriti.
Generate content in social networks, such as recipes with which anyone can make quality and natural products.
.....
Los beneficios sociales y ambientales de Be Organic son:
Contribuir con la reducción de la contaminación de la industria cosmética, ya que, sus productos no contienen químicos o ingredientes que afecten las aguas residuales.
Productos naturales que previenen enfermedades en la piel o afectaciones a la salud.
Alianza con empresas colombianas que tienen como propósito promover "hábitos de consumo más sostenibles, incentivando a las personas a responsabilizarse de sus residuos, y dar el primer paso hacia una vida más amigable con el planeta"
En su mayoría contribuye a que muchas familias y principalmente madres cabeza de hogar puedan tener un ingreso económico (adicional o único) con emprendimientos propios
Ofrecer productos únicos y naturales, como las bases de crema facial y corporal, que incluyen ingredientes de nuestra región amazónica como lo son: açai, camu-camu, moriche y burití.
Generar contenido en redes sociales, como recetas con las cuales cualquier persona puede hacer un producto de calidad y natural.
Interview
Jhon Silva, Gerente de mercadeo y ventas
Keep this story going! Share below!
Be Organic Colombia, arises as a response to the need to reduce environmental pollution caused by the dumping of chemical waste into water sources; offering cosmetic and personal care products free of chemicals, salts, silicones, sulfates, parabens, ingredients of animal origin, or petroleum. In addition, there are chemicals used in various products of this industry that are highly harmful to humans, so much so that they can cause skin diseases or health problems.
.....
Be Organic Colombia, surge como respuesta a la necesidad de reducir la contaminación ambiental originada por el vertimiento de residuos químicos a las fuentes hídricas; ofertando productos cosméticos y de cuidado personal libres de químicos, sales, siliconas, sulfatos, parabenos, ingredientes de origen animal o petróleo. Adicionalmente, existen químicos que se utilizan en diversos productos de esta industria y que son altamente dañinos para el ser humano, tanto así, que pueden ocasionar enfermedades en la piel o afectaciones a la salud.