Tackling Waste Consumption, One Refill at a Time
Molloys Bulk Refill and Soap Supply
Overview
Molloys works towards reducing waste by offering refillable bulk soap supplies. Customers can come in and either purchase a new bottle of their chosen product or refill a bottle they already purchased. They also offer other products in store such as books on reducing waste and eco friendly scrunchies.
Authors
Nicole Longwell
Mackenzie Quigley
Sean Mackrell
noah cirkon
Sebastian Schatke
Zachary Harlaar
School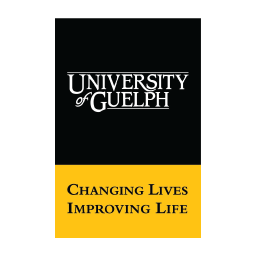 University of Guelph
Professor

Ruben Burga
Innovation
Molloy's began by a Billie-Jo and her husband Pete. Their innovation is to sell soap, soap supplies, and soap ingredients in bulk. They opened their first store in Cambridge, and have recently opened another building in downtown Guelph, along the stretch of small stores across from City Hall. Molloy's doesn't only sell in bulk. They sell soaps in smaller quantities, which come in glass bottles. You can bring your own containers and get them filled personally at the store. They promote a safer environment through practices of reusing containers and/or recycling them. All of the soaps are made naturally by a supplier in Cambridge. Molloy's looks for resources and supplies domestically. They try their best to get ingredients and other supplies from vendors in Cambridge or the surrounding area. Most of their ingredients are natural. The ingredients they use in their soaps provide options for people who are non-toxic or biodegradable. Sometimes, they have some options for vegans or gluten-free people.
A big plus to Molloy's products are the price. Their prices are not overly expensive. The owners decided to keep the cost down as much as possible to provide a great, natural, and affordable soap product for others. Currently, they only sell bulk ingredients and soap on their website. They plan to expand the number of products online in the next year or two in hopes of broadening their consumer base. Currently, they have a lot of people who are regulars, especially in Cambridge because of the location of the store. The Guelph store has a lot of regulars as well, but far more people finding it. A lot of the consumers are other people striving to better the environment in whatever way they can.
Inspiration
The inspiration behind the soap store was not one Billy and Pete set out to find. They first decided to open up a soap store but it was fully profit driven. There was no one particular event or idea that created or inspired their innovation. As they developed the business model of the store they found it was just a smart decision to offer bulk and refill; this decision was not to be sustainable but to keep the business running. As the two owners became more aware and knowledgeable about sustainable practices they became more invested in bringing it into their business. The more profitable their business became the more eco-friendly and waste free they were able to become.
Their inspiration wasn't something that came out of the blue but more something that grew over time. As more customers come in who share a passion for sustainable practices and discuss ideas or ask for products, Pete and Billy are able to explore more ideas and learn more about the eco friendly world. They are now at a point where they own two profitable stores and are looking towards their next step. They wish to incorporate more sustainable practices and believe that even if they aren't perfect they can still do something. They have successfully been able to create an innovation that will continually grow in sustainable practices.
Overall impact
Molloy's bulk refill and soap supply store has made a large impact on society through their ability to set an example for others. In their day-to-day operations, Molloy's continually strives to show people and other businesses that leading a low-waste lifestyle does not have to be difficult. Billie-Jo O'Brien, one of the owners of Molloy's, emphasized that Molloy's mission is to show people that "You don't have to be a zero-waster to do your part. It doesn't have to be everything, there is no judgment. Take a look around, see what works with your life at the moment". Molloy's strives to be as zero waste as possible through its bulk refill of ingredients and supplies, which allows people to save the packaging on their products and some money as well, that would normally cover the cost of the containers. They are carrying an assortment of sustainable, eco-friendly, plastic-free products for your zero waste lifestyle. Additionally, Molloy's supports local suppliers by purchasing almost all of their ingredients and supplies from local businesses and individuals. Lastly, Molloy's makes an effort to have non-toxic and biodegradable products, reducing the amount of chemical or hazardous waste often created as a by-product of soap production. Overall, Molloy's is an example for others, by showing that operating a business does not have to be wasteful and everyone can do their part without sacrificing self-care and hygiene.
Business benefit
Molloy's is currently the only bulk refill and soap supply store in Guelph. This is a huge untapped market, as it seems consumers are moving to more environmentally friendly products. Capitalizing on these growing trends for zero waste products, Molloy's not only wants to profit off of the lack of competition in this market, but also to give consumers a choice when it comes to zero waste products, which has helped attract consumers who appreciate their values of being an environmentally friendly company. Molloy's was very smart in that whom they are competing against, which is either very expensive boutique soaps through Lush, or P&G, which is very inexpensive but not conscience of the environment. Molloy's is an affordable middle ground here for the common consumer who may not be able to afford Lush but would still like to cut back on their environmental footprint. Molloy's, through their unique sustainability and environmental consciousness, has created a great brand for themselves and has even been able to grow to a second location, but where I see issue for them is through continued growth. Although Molloy's has somewhat of a monopoly in Guelph, but to continue to grow and compete with mega corporation like P&G or high traffic areas like malls where Lush is set up, Molloy's may have to do a better job of reaching the public. Through the use of local remotes like radio ads Molloy's could broaden their reach to new consumers greater and even just growing their social media presence over all.
Social and environmental benefit
The goal of Molloy's Bulk Refill and Soap Supply is to create an eco-friendly and sustainable retail experience for consumers. In efforts to reduce the amount of waste generated by consumers, they sell their soaps in bulk and optionally allow customers to refill and reuse their existing soap containers. Their dedication to waste reduction, in hopes of contributing to saving the planet is unquestionable when communicating with the store owners. Billie-Jo O'Brien stated that "We almost produce no waste, we maybe get one garbage bag over the course of 3 weeks". Molloy's is both economical and ecological, by encouraging consumers to be conscious of their waste but providing them with affordable, accessible, and sustainable products as viable alternatives. Hygiene product waste is a major contributor to the current waste crisis since lots of established brands do not offer recyclable and sustainable packaging. Molloy's allows access to low-waste material and sustainable packaging that will help to tackle the increasing issue of plastic waste. Molloy's positive attitude towards sustainability is felt throughout the store, where you can also find additional sustainable options for your everyday needs. For instance, they carry metal straws, reusable tea bags, hair scrunchies, silicone sandwich bags, and more that follow the same agenda of eco-friendly products and sustainability. Additionally, Molloy's seeks a positive impact socially by supporting local suppliers and individuals. On this topic, Billie-Jo told explained: "My focus when I bring in products is trying to keep it close to home, anyone that's local and makes stuff that fits we love to work with". Molloy's is a great example of sustainable and eco-friendly business, that is focused on generating profits, but in a more responsible manner. Even though Molloy's has only been around for two years, their business has had an undeniable impact on the environment and society. The owners have found a way to succeed in a competitive field while still being true to their values and beliefs.
Interview
Billie-Jo O'Brian, Owner/Founder
Keep this story going! Share below!
Molloys Bulk Refill and Soap Supply
Guelph, Ontario, CA
Business Website: https://www.molloys.ca/
Year Founded: 2018
Number of Employees: 2 to 10
Molloys is a retail soap shop where customers can purchase soaps and other beauty/household items in bulk. Customers can also return with a jar and refill items in order to reduce waste. They offer gluten free and vegan products.