Tackling Social Issues with Skateboarding
Factory Skatepark Dundee
Overview
"The whole aim was that it has to be sustainable." - Derek Marshall CEO.
Factory Skatepark was founded in 1998 to create a safe environment for recreational activities for the youths of Dundee. Factory Skatepark contributes towards the UN's Sustainable Development Goals (SDGs) at a local level. By tackling these goals locally, FSP has created a successful, sustainable model that can be imitated in other areas to solve different social issues, contributing to a better world. Factory Skatepark contributes towards Goal 3 - "Good Health and Wellbeing," Goal 4 - "Quality Education," Goal 9 - "Industry, Innovation and Infrastructure," and Goal 17 - "Partnership for the Goals."
Authors
Iona Brown
Molly Renton
Connor Mckie
Peter Williamson
Rachel Crawford
School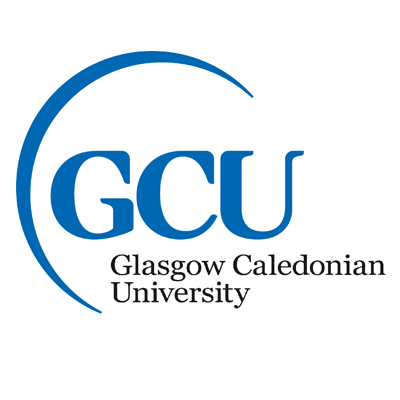 Glasgow Caledonian University
Professor

Leslie Huckfield
Innovation
Factory Skatepark (FSP) is a remarkable institution, which aims to tackle social issues. After identifying a market for skating, CEO Derek Marshall, the driving force behind the organisation, set up FSP to offer educational support and opportunities to build relationships for Dundee's youth. FSP was the first purpose-built skatepark in Scotland. The social innovation was purposely located in a disadvantaged area to combat the social issues in the area. "Set out to address a local need," says Marshall.
In terms of Goal 3, Good Health and Wellbeing," goes, FSP encourages the youth of Dundee to take part in exercise and recreational activities. Furthermore, FSP promotes mental health by supporting the youth of Dundee in building relationships as opposed to spending free time immersed in technology. As for Goal 4, Quality Education, goes, FSP contributes to youth education in Dundee through their homework club, which offers skating incentives for completing homework. FSP also has strong links to educational institutions, such as Dundee University, Abertay University and all High Schools in the area. FSP provides buildings for other social enterprises, such as a gymnastics club and Dundee's Social Enterprise Network, supporting Goal 9, Industry Innovation, and Infrastructure and Goal 17, Partnerships for the Goals, as well.
Inspiration
Dundee is the cite of one of the oldest and largest skating communities in the UK. Unfortunately, without designated space to skate, local youth broke into abandoned buildings to set up make-shift skate parks. Marshall wanted to find a way to stop this trend. Dundee also had a wider problem: poverty and social deprivation. When it was built, the skate park was cited near where three of the six most disadvantaged parts of the city met.
Marshall and a small team aimed to provide young people and skaters from these areas with a safe space for recreational activities. The recreational activity aspect was important for Marshal, as he felt that it was important "to give them the opportunity to see there's a different way of doing things." It was important that the local youth could develop appropriate social and relational skills, for example, to resolve their issues through words, and also make friends. Marshall was also inspired to provide the local youth with space for physical activity with all the benefits that entails.
"I think, what we set out to do was to be a community hub," says Marshal, "to provide a place of safety and security – we've come into an area, which, you know, when we were starting, and still to a larger degree, is the drugs end of the city and other social issues at this end."
Overall impact
In the short-term, the skatepark provided a safe, legal and maintained area for many people to skateboard and rollerblad. FSP has also acquired a near by soft play center. The overall popularity of the business evidenced by its 25,000 registered users and annual footfall of over 100,000 people between the three buildings. FSP has also developed many relationships within the community.
The viability of FSP is evidenced by the fact that it has been operating for over 20 years. FSP runs popularity of social clubs for children such as homework clubs, photography clubs and summer clubs. The company also supports employment in the area.
In its 2017-2018 Annual Report FSP highlights several awards the business has received in recent years including the Scottish Social Enterprise of the Year in 2012 and the Courier Business Awards Best Social Impact of the Year in 2014. Although the medium of the business is changing, the business will continue to have an impact on the local community. "It was about homework clubs, and youth clubs, and volunteer programmes and we moved into employability programmes," says Marshall.
Business benefit
"Unless you have a long term, sustainable business model, you are not going to be here to make any social impacts," according to Marshall. For some years the skate park was highly subsidised, with subsidies providing about 55% of its income. Derek believed this was unsustainable, and without financial sustainability, they would not be able to carry on as a social enterprise. To achieve financial sustainability, the FSP moved to a business focussed model; this included founding the Fun Factory, a sibling to the Factory Skatepark, specialising in soft play. Fun Factory brought in more revenue, which allows FSP to generate 95% to 96% of its income from revenue brought in by the skatepark, soft play, and cafes, with the remaining 5% being generated from local grants. By using this model, the skatepark can carry out its social incentives while remaining financially sustainable. "If we lost all the grants we would just still be about sustainable," says Marshall.
Social and environmental benefit
The skatepark currently employs 25 people on full and part-time contracts, some of whom used the facility and later became employees. Because it was the first of its kind, it created new services for young people by providing a safe space to skate, learn and socialise, thus benefitting the local community. Alongside creating new services for the community in Dundee, FSP was also pivotal in building a network for other social enterprises in the city, with Derek Marshall creating the Dundee Social Enterprise Network (DSEN). This network allows social enterprises in Dundee to work together, encouraging trade between the businesses and offering support to local enterprises. In this way, FSP promotes UN Sustainable Development Goal 17, "Partnership for the Goals."
The creation of a safe area for people to skateboard prevented bored or 'lost,' youth from vandalized buildings while looking for a place to skateboard with their friends.
"There had been a substantial decrease in nuisance crime," reports Marshall.
Instead, the skatepark provides an inclusive environment that enabled kids to burn off a lot of energy, have a hobby, and build friendships. The centre has been recognised for benefiting society by encouraging real-life friendships and activities. What is more, the skatepark introduced services such as a homework club, for which members would be rewarded for their attendance and participation, with an hour of free skating. In this way, FSP is supporting UN Sustainable Development Goal 4, Quality Education.
Marshall described examples of certain children they had helped who, once they had grown up and established a career, had reflected back on to how much the skatepark had improved their lives and actually came back to say 'thank you.' Derek deemed this the business's greatest success and what made all of their hard work worthwhile.
Interviews
Angus Greenshields, Development Officer
Derek Marshall, CEO
Keep this story going! Share below!
Factory Skatepark is a social enterprise that aims to provide a community hub with a safe and active envrionment for the youths of Dundee. With a skatepark, soft play area, educational assitance and the headquarters of DSEN (Dundee Social Enterprise Network), Factory Skatepark is able to serve the local community whilst simultaenously tackling social issues.