T4 Innovation
Stop and Shop
Overview
The company has detailed recycling thousands of plastic bags and also advocating for reusable bag use. This has been proven to have a substantial effect on the waste created by Stop & Shop. Furthermore, Stop & Shop advocates composting wasted produce and other served food. As a store primarily catering to people who need fresh produce, dealing with waste products effectively also has a positive impact on Stop & Shops effect on the environment.
Author
alyan usmani
School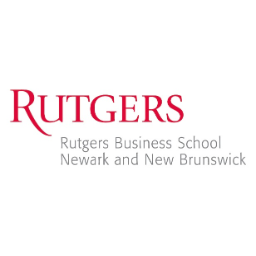 Rutgers Business School
Professor
Carmen L Bonilla
Innovation
The short term effects of Stop &Shop recycling and reducing their carbon footprint is that they are keeping toxic chemicals out of the environment (Leaders in Energy). Plastic Bags can contaminate oceans and their ecosystems which is why Stop & Shop encourages reusable bags. The long term effect of recycling and reducing their carbon footprint is that it minimizes global warming because it minimizes waste so that results in less greenhouse gasses that are being created and released into the air during the waste disposal processes
Inspiration
The main motivation for this innovation was to create a healthier environment and leave a positive environmental footprint for other businesses to follow. This environmental change and innovation was first implemented by previous president Mark McGowan. He envisioned a brand in which the environmental footprint was positive. McGowan offered the ideas stated above in order to kickstart his vision. He stepped down as president in 2018, and new president Gordon Reid shared the same vision. In order to develop this innovation, both presidents described a self-reflection period for the company and realized that the company could be improved immensely. In terms of communication, Reid has been on record stating his passion and drive for changing Stop & Shop's ways environmentally. Internally, Reid is also described as a person with a very clear vision as to what he wants Stop & Shop to be. All of Stop & Shop's goals relate to Goal 13 of the UN Sustainable Development Goals. This goal refers to the various steps needed to tackle climate change
Overall impact
Thomas McCormack, the manager of our local Stop & Shop, stated how he feels "a great sense of satisfaction in doing [his] part in saving the environment". This innovation does relate to the mission of saving the earth. As the environment deteriorates with the denial of others, business owners of large companies are coming together to do whatever possible for the benefit of the environment. The mission of serving the earth and creating a healthy future for others has sparked Stop & Shop's innovations
Business benefit
Stop and Shop has impressive statistics recording the impacts they have currently made. The company has achieved great accomplishments, and Stop and Shop proudly shares the impacts they have made.
Social and environmental benefit
Stop and Shop has focused on going green as a part of their mission, therefore establishing a qualitative impact that relate to the environment and the customers who shop at Stop and Shop. Due to programs that incentivize going green, Stop and Shop has directly made changes that better the world. The innovation Stop and Shop has derived from the company values which have been placed around environmental health, therefore impacting society by encouraging environmental consciousness and prioritizing the climate while also directly making the changes themselves. The programs established at Stop and Shop encourage a qualitative experience that ultimately makes global changes to improve the quality of our planet.
Interview
Thomas Mccormack, Manager
Keep this story going! Share below!
Stop and Shop
jackson NJ, NJ, US
Business Website: https://stopandshop.com/
Year Founded: 1914
Number of Employees: 51 to 200
Stop and Shop is a large retail corporation that serves to provide cheap and affordable groceries for local consumers. They provide fresh produce and an array of food items.