Wisata Petik Madu Sweetness for Nature and Society
Author
School
Professor
Global Goals
Keep this story going! Share below!
Summary
Wisata Petik Madu previously was a honey cultivation family business which had developed agrobusiness education through tourism. Wisata Petik Madu can be an alternative vacation with family on weekends or during long holidays. Supporting facilities for tourists are also available in the area such as lodging, restaurants, shops, camping area, etc.
Visitors can buy various honey products produced at different locations such as Longan Honey which is the favorite because of its delicious taste and aroma. You can also buy bee derivative products for health purposes and medicine such as propolis which became very popular to increase body resistance during the Covid-19 pandemic. In certain seasons, they hold a very interesting "Together We Harvest Event" and can be attended by the general public along with its bee farmers partnership members.
For the communities who are interested in the honey bee breeding process, open honey entrepreneurial businesses or join their partnership businesses, this is the one stop point. They can prepare themselves for choosing among various honey bee breeding education packages and seminars, buying beekeeper tools, selling their bee products, and learning how to manage and develop a business.
Innovation
In 2002, CV Agro Tawasan was established in Malang, Jawa Timur, Indonesia. Their story began with a small honey cultivation family business that used conventional methods in producing honey. At that time, the honeycomb was sold only for decoration at local events or simply became garbage. This caused a decrease in the honey bee population, which automatically reduced honey production. The business owner learned from an expert invited from Germany how to run a more efficient and modern method of honey cultivation that increases the bee population significantly and also results in zero waste of honey products and their derivatives.
Seeing the increasing number of honey bee populations around the production area has created the interest among the community and farmers to learn about honey cultivation methods and business. Responding to the community's interest, the company began opening partnership opportunities with profit-sharing methods for the community and encourage them to become entrepreneurs. The company provided education, beekeeping materials, and business development knowledge to the business partners to ensure the quality of production and business sustainably. With the increasing interest in learning about the cultivation of honey not only in Malang CV Agro Tawasan they opened the Wisata Petik Madu in 2011.
Inspiration
Wisata Petik Madu is a response to community needs and to provide educational facilities about honey cultivation in a fun way so it can attract more people to learn about bee cultivation. The long-term goal is in this way to broaden the interest of the general public and farmer groups throughout Indonesia to become entrepreneurs in producing honey in their respective locations. Different locations will produce different and unique honey products.
The educational packages offered by Wisata Petik Madu vary from free packages for people who just want to know about honey cultivation, which only provide materials and simulations without any field practice. They also provide paid and even customized packages that not only provide theory but also hands-on practice in the field to learn in detail about honey cultivation and how to manage and develop their business. Each package encourages participants to become honey cultivation entrepreneurs. They also provide various supporting tools for honey bee breeding so that entrepreneurs have no trouble finding the tools and materials needed to run their business.
Overall impact
Wisata Petik Madu has introduced honey cultivation to the wider community. More people are interested in doing business in this field. This also encourages the development of the Wisata Petik Madu business, starting from its production, sales and develop the existing business facilities in the area. In long-term effects Wisata Petik Madu has also assisted the government in increasing the quality and quantity of production from honey farmers in Indonesia, providing employment opportunities for the communities and cultivating natural zero waste products that are environmentally friendly.
Business benefit
The comprehensive educational and facilities provided at Wisata Petik Madu increase the number of partnerships and honey farmers and automatically also increase the production of honey products and their derivatives. The company currently can expand sales requests not only for retail but also from industries that need honey products and their derivatives such as F&B, herbal medicine, cosmetics, etc.
With the expansion of production areas, Wisata Petik Madu also produces complete bee products and food supplements from various types of bees with their respective benefits such as honey, bee pollen, propolis, and royal jelly. Honey is available from various types of plant nectar, including kapok flower, longan flower, calliandra, and multiflora. These products can be purchased directly at the location or purchased online through their website, or through several official stores in e-commerce such as Shopee, Tokopedia, Bukalapak, Lazada, and Blibli.
To continue to support the business of their partners and honey farmers, Wisata Picking Madu also sells various supporting tools for honey bee breeding, including protective clothing, extractors, flea medication, and others. The sales of these supporting tools are also increasing.
With the increasing number of tourists, the company has also grown the tourism business facilities in Wisata Petik Madu such as a camping area, restaurants, shops, a meeting hall with a capacity of up to 2000 people, lodging for individual or groups of customers who will take part in educational packages, as well as vehicle rentals (electric motorbikes and bicycles) to go around the Wisata Petik Madu area.
Social and environmental benefit
Wisata Petik Madu has attracted interest from various participants ranging from study tours from kindergartens to universities, the general public, communities and government cooperation programs from various Indonesian provinces. The wide range of visitors that participate in this education encourage a bigger honey cultivation business that can provide income and employment for the community.
The complete education package consisting of how to increase the honey bee population, how to harvest the product with modern methods with zero waste products, and how to manage a honey cultivation business, has provided people with this business opportunity and improved the quality of honey production in various regions in Indonesia and they can maintain their business stability in the long term.
Interview
Hendro, Manager
Business information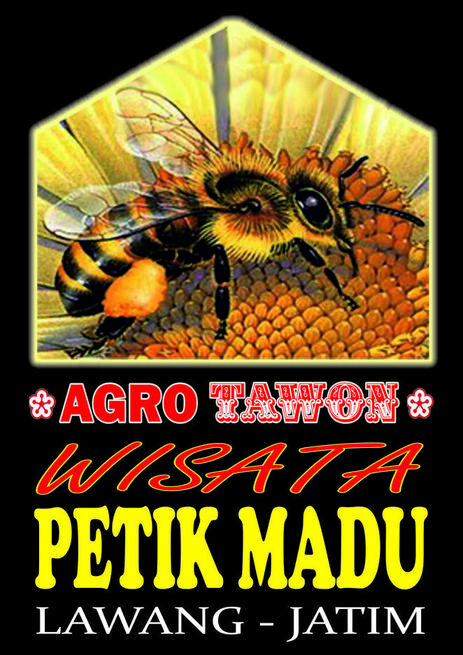 Wisata Petik Madu
Malang, Indonesia, ID
Year Founded: 2002
Number of Employees: 51 to 200
Wisata Petik Madu or "Honey Harvesting Tourism" is an educational agrotourism business located in Lawang, Malang Regency, East Java, Indonesia. This agro-tourism maintains and breeds various types of bees whose honey can be harvested directly by visitors who can learn about honey cultivation and obtain variants of honey products by eating honey directly from the honeycomb on the spot or buying its various packaged products.