Sustaining Food Practices Through Dehydrators
Kinosol
Overview
KinoSol's use of dehydrators in rural communities has helped to reduce food waste in regions that rely heavily on agriculture. This has given agricultural communities more control over the food that they produce.
Authors
Camilla Biscarini
Tyler Fogle
linda wang
School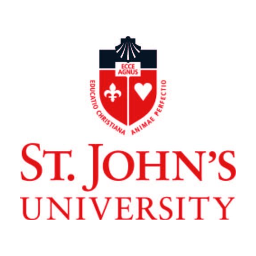 St. John's University
Professor

Charles Wankel
Innovation
KinoSol's use of dehydrators in rural communities has helped to reduce food waste in regions that rely heavily on agriculture. This has given agricultural communities more control over the food that they produce. Before the introduction of the dehydrators, the farmers lost much of the harvest that was not sold in time.
Inspiration
Mikayla came to realize the need for innovative solutions to alleviate hunger and poverty when traveling through rural villages in Mexico. This gave her a glimpse of the negative impacts of extreme poverty on communities. This inspired Mikayla to come up with innovative ways to develop sustainable practices that were to make a positive impact on the global community. Mikayla used this inspiration as a springboard to begin sustainable food practices in Africa. She used her desire to help rural communities by partnering with a group of classmates in order to put her inspirations into practice.
Overall impact
KinoSol partners with Ugandan organizations, such as Vertical Microgarden and IDEAS Uganda, to conduct training sessions in rural communities. During these trainings farmers and entrepreneurs are introduced to KinoSol's dehydrators, taught basic business skills, and learn about reducing post-harvest loss. Indeed, Kinosol doesn't limit itself to provide those countries with a sustainable reduction of food waste, it also tutors local businesses in finance and entrepreneurship.

Business benefit
KinoSol has helped over 3,500 people in small African communities by providing dehydrators as well as tutoring sessions on finance and entrepreneurship. Six lives are directly and positively impacted by each dehydrator, which also results in $264 generated annually for the farmers. Moreover, the business skills that KinoSol provides also translate to opportunities to start small businesses in their communities.
Social and environmental benefit
KinoSol's innovations have helped to reduce food waste, and teach business skills in the communities that they have worked in. This has given many farmers the ability to start small businesses using dehydrated food that would have gone to waste had it not been for the dehydrators that the company introduced. Furthermore, the training provided by KinSol has helped to bring basic business skills to many communities; thus, giving more people a greater deal of economic freedom.
Interview
Mikayla Sullivan, CEO
Keep this story going! Share below!
Kinosol
Ames, Iowa, US
Business Website: https://getkinosol.com
Year Founded: 2015
Number of Employees: 2 to 10
KinoSol is a company that was founded in Ames, Iowa by a group of college students who came together to share similar values. This was in hope to spread knowledge and make a difference in developing third world countries. The leaders of KinoSol's mission statement focused on preventing food waste and educating communities around basic lifestyle necessities. The challenge for many of these communities was the preservation of precious and seasonal crops. It was then that KinoSol's creators had the idea to create their own efficient dehydrator through a trial-and-error process. KinoSol's solar-powered dehydrators create a way for smallholder farmers to sustain nutritious and valuable food throughout the entire year. This was a huge accomplishment and a massive step-up towards food preservation when used by the farmers. The company has since been able to focus on the marketing side for the dehydrators. Current success has led the dehydrators to be used in over forty different countries worldwide. The company's programs include collaborative trips to Uganda that last about four to five days in collaboration with multiple universities, from where many of the participating students are enrolled in entrepreneurship programs. During this educational trip, students will gain work experiences as well as volunteering and assisting KinoSol members with aid and services.