Sustainable Second Hand Furniture
Mjuk
Overview
Through providing furniture extended life cycles and creating a new sustainable business model Mjuk contributes directly to the UN Sustainable Development Goals of Responsible Consumption and Production (SDG12) and Decent Work and Economic Growth (SDG8). Oh, and did we mention that for every piece of furniture sold, Mjuk plants a tree, thus helping to create a carbon sink supporting the Climate Action SDG (SDG13).
Authors
Oscar Byman
Erik Alho
Patrik Aaltonen
Anton Lassas
School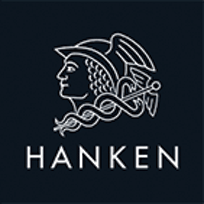 Hanken School of Economics
Professors
Anna Dziuba
Martin Fougere
Innovation
Mjuk makes the process of selling and purchasing used furniture easy. Never before has it been this easy to be environmentally conscious when furnishing or re-furnishing your home and the best part is that it is profitable for all involved parties. Mjuk picks up the used furniture, brings it to their workshop where they give it a facelift, lists it online on their e-commerce page, a customer buys it from the seller, Mjuk takes a commission and delivers the piece. The seller gets rid of their old furniture while getting paid without sacrificing their precious time, the buyer gets facelifted quality furniture for a reasonable price delivered to their home with the same rights as if they would have bought new furniture from a warehouse and Mjuk gets a commission. Win-win-win! Last but not least, Mother Earth is grateful when, instead of ending up in a landfill, a sofa gets an extended life cycle and no resources would be used and no emissions created in order to manufacture a new sofa. Circular economy made easy and profitable!
Inspiration
The founders of Mjuk are two Masters' students in Finance at Hanken School of Economics in Helsinki, Max Heino and Richard Zilliacus. Richard says that the idea of Mjuk appeared when he had tried to buy an old piece of furniture through a P2P-platform.
"It was an enormous challenge, I had to put down a lot of time and effort in coordinating with the seller. I just thought to myself – it should not be this hard to be sustainable today", Richard said. When he shared his agony with Max they quickly realized that this actually is a valid business idea.
"It's just a huge shame that such a lot of quality pieces end up as waste or dust-collectors in attics because it is such a hassle to sell them onwards. We want to help the transformation into a more sustainable society one piece of furniture a time." Recently, Mjuk was very happy to be able to provide a sixth home for a unique sofa manufactured in the 1950's. "That is what we are all about, extending the life-cycles of extra-ordinary pieces of furniture. After all, our furniture is a huge part of our lives.", Max explains their inspiration of starting up the business.
Overall impact
Mjuk has only been up and running for around six months yet, but nonetheless Mjuk has already served several hundred clients in the Helsinki Capital area. This mean that Mjuk has already saved several hundred pieces of furniture that might otherwise have ended up as waste.
Business benefit
Mjuk´s innovation benefits all stakeholders, from seller to buyer and the company itself. Sellers are able to get a compensation for their old furniture instead of throwing them away, which limits the amounts of waste. Buyers will get high quality furniture for a reasonable price and the commission Mjuk extracts is taxed and benefits larger society, at odds with the established payments in cash you often see in P2P-platforms. All these positive effects lead to less waste, less emissions and wasted resources due to re-using furniture instead of always manufacturing new pieces.

Social and environmental benefit
Even though Mjuk is a young company with only the founders employed as of now, Mjuk has already been able to create a viable business model. Mjuk seeks to scale its services, in the coming two years Mjuk seeks to expand its domestic market and seek an international expansion into the capital regions in the Nordics. Mjuk helps in driving forward a sustainable circular economy and as they continue to grow larger the positive societal and environmental impact will grow accordingly.
https://dreambroker.com/channel/xlgi1iea/29pmxxj4?quality=1080p
Interviews
Rickard Zilliacus, Founder
Max Heino, Founder
Keep this story going! Share below!
As landfills all over the world fill up with old furniture, Mjuk wants to reshape the way we use furniture. With its unique business model, the sustainable start-up based in the Helsinki capital region operates as a platform where people can sell and buy their used furniture. Mjuk provides a hassle-free way to give quality furniture a new life, benefitting the buyer, the seller, the business and the climate.