Sustainable Market Committed to Environment and Society
Tipiah Ecotianguis
Overview
Tipiah is committed to reducing the impact of waste on the environment by eliminating plastic and other kind of packages and reusing the elements that are available to them. The shop sells healthy food as well as eco-friendly personal and home care products, helping to solve several of the Sustainable Development Goals: Good Health and Well-Being, Responsible Consumption and Production, Climate Action, and Life on Land.
Authors
Elisa Gonzalez Ortega
Scarlet Ballesteros
Francisco Fernando Macias Pulido
Luis Guillermo Laveaga Rosell
School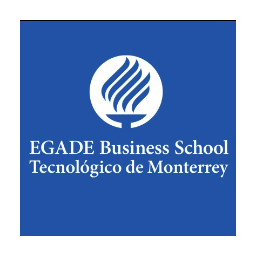 EGADE Business School Tecnologico de Monterrey
Professor
MARTIN H BREMER
Innovation
Innovation from this company comes from the customer experience of shopping in a sustainable manner, buying supplies that are organic and environmentally friendly, with the absence of plastic bags and packaging. Main groceries, such as coffee, corn, cleansers, herbs, and others, are sold in bulk. Customers then weigh what they want to buy, but containers are in jars or personal containers. The company stimulates consumers to recycle their containers, granting discounts to those who shop with their personal containers. The main idea is to challenge customers to prepare themselves prior to buying their supermarket list and to create sustainable habits among them.
Pamela, one of the founders, explained that one main innovation "is to challenge the clients to take actions by themselves. Coming into the shop, knowing our concept through social media, they have in their hands the decision to start to consume in a different way, to come prepared to a shop to which normally you come without containers. You can always come like this to the shop, but (the objective) is to challenge the people to become more aware so they, as consumers, exert the power they have in their hands to live a life with more sustainable habits."
The products they sell are also based on innovation. They identify customer needs that are not satisfied by other businesses. For example, Tipiah sells toothpaste that comes in form of pills, or foldable, easy-to-carry cutlery. Also, most of their products are biodegradable, including toothbrushes made from natural non-plastic components. Nothing in the store is single-use only.
TIPIAH Ecotianguis - Sustainable market, committed with environment and society.
Inspiration
Tipiah started in local farmers markets in the city. Pamela Díaz and Jürgen Hügler saw the potential of selling local products that were sustainable and organic, and the idea was well accepted by the people. The innovation arose from continuing to do what our past generations did, using sustainable products in their daily lives and especially when shopping. "We started questioning, why should we continue generating garbage? That is when the challenge of decreasing the garbage that we were generating was born, and we started to apply a zero-waste life, which is not perfect, but is a concept we are looking forward to reach."
The purpose of the store is to start to change people's behavior by introducing the mindset of sustainable shopping. Promoting local producers and reducing waste are also among the main purposes of Tipiah. The company considers that small changes in a person can have a meaningful impact on our society and environment. These small changes then become habits that are adopted by a whole society.
Overall impact
When this innovation is applied, it results in a reduction of waste, contributing to the elimination of the generation of greenhouse gases, thinning of the ozone layer, and the pollution of land and seas, and thus takes care of the lives of hundreds of animal species. In addition, eliminating the packaging of products reduces transportation and warehousing costs, reducing vehicular emissions and resulting in reducing the carbon footprint of the products.
The company also promotes the use of biodegradable packaging materials; these are less toxic, reduce environmental damage, and decrease pollution levels as well as having a lower carbon footprint. A greater awareness of recycling and recyclable material improves resource efficiencies.
Finally, the company also takes care of their clients selling healthy food and products, impacting in a positive way both the physical and mental aspects of the body. A healthy diet can balance out the body and allows it to function in its most efficient state.
Business benefit
As the innovation was born as part of the original idea, the benefits to the company are rooted in its business model. Businesswise, the money flows as it would with any other normal shop. Customers pay cash for something they want, and that money goes to the business to pay its suppliers, personnel, other fixed costs, and taxes. However, there are some benefits added with this business model. For instance, the company does not need to pay for plastic bags used to transport the clients' shopping. A major savings is achieved by eliminating individual packaging of the products. These savings are then passed on to the customers. In addition, the costs of storage are reduced since the products take advantage of all the shelf space. This occurs because there are no individual packages, so products are stored in big containers, leaving no spaces empty. Another benefit to the company is that its customer base is very loyal because there is no other place like Tipiah in which they can feel good about their impact to the world. As a last important benefit, Tipiah focuses on working with local businesses, which enables the company to avoid incurring shipping costs, which further affects the environment by reducing emissions to the planet.
Social and environmental benefit
The impact to the society and to the environment comes from the reduced waste and from higher demand for local products. Society turned out to be very aware of their normal shopping habits and the impact these are having on the planet. High usage of non-sustainable products such as plastic bags and excess buying of groceries were among the main issues. Notably, a reduction in emissions and waste produced in the city contributes to a better planet; however, it is necessary to expand the presence of this business model in the society to increase the benefits to the world.
"We have customers that take it (coming into the shop) as a good experience, and they get inspired by what we are doing. However, there are people who also consider the experience as uncomfortable; they question the model and think it is very radical." The society, as a whole, is embracing the changes we need to make in our daily lives to achieve the impact required. Tipiah is a good example and a pioneer on how we can begin, as a society, to change.
Interview
Pamela Diaz de Leon, Architect
Keep this story going! Share below!
Tipiah creates a more sustainable shopping experience for their clients by selling consumer-based products without packaging, so clients can buy exactly the amount they need.