Sustainable Living with Style
The Kind Matter Company
Overview
The innovation introduced surrounds ways of providing eco-friendly home and kitchen products to consumers in a zero to little waste way. Laura Newton, entrepreneur, and owner of the boutique sells, buys, and packages using biodegradable and compostable paper and boxes or glass jars to minimize the level of waste.
Author
Emily Malone
School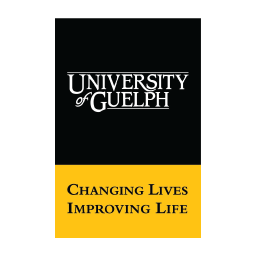 University of Guelph
Professor

Ruben Burga
Innovation
The Kind Matter company provides a line of zero to little waste, eco-friendly home and kitchen products, offered in-store and on their company website. The boutique focuses on sourcing their products from other smaller local enterprises that promote minimal waste. When receiving orders from these suppliers, the packaging consists of biodegradable and compostable material (brown paper, boxes). Once in-store, its offered to customers through glass jars where clients can just pick what they want out without any packaging attached. Just as with suppliers, orders to customers are delivered in compostable paper or boxes or in glass jars which is reusable. Their innovation of low waste is also emphasized through their refill station, in which those glass containers or personal jars can be used so no extra waste occurs. The boutique is works towards reducing the community's ecological footprint along with influencing other individuals who are associated with their clients. These actions help target the United Nations Sustainable Development Goals 12 "Responsible Consumption and Production", and 9 "Industry, Innovation, and infrastructure". In relation to goal 9, the company's actions support sustainable industrialization and the goal of fostering more innovation. It also provides a way for stakeholders (their suppliers) to gain more opportunities to offer their own environmental solutions. A large part of goal 12 surrounds actions that efficiently manage the disposing of waste and pollutants in addition to recycling and reducing waste in which directly relates to what The Kind Matter boutique essentially stands for.
Inspiration
The inspiration for this innovation started with Laura Newton herself. As she lives a low waste lifestyle for years she found it difficult to access the products she would need from the community in which she lives in. The products she wanted to access were far away and required her to drive a distance to get them. This means Laura would have to either drive a far distance to get her products or order the products online. To her, this seemed counterproductive, while she was reducing the plastic used through using a reusable bottle she was adding emission and carbon footprint for the travel time. This is where she knew that in order for her community to be sustainable she would need to create a company (like the one she owns now) that is in an area where people can access products or resales. The main reason for her business is based on the idea of sustainability and less carbon footprint.
Overall impact
The overall impact is the abundant amount of new sustainable living clientele. With the company being open only 9 months Laura was able to see a difference within her community. She noticed families being more mindful of the number of plastics they were using. As well as the ingredients within the products her customers were using in their household as well as on themselves. With her business being a success in Milton, Laura's goal is to replicate the same idea in a new community in which she chose Oakville. Her reason behind this is she noticed many customers travel from Oakville as well as she has a lot of connections there, being that was her previous place of work. Laura only felt it was right for her companies next big move was in Oakville. All products carried in the store are locally Canadian made, which also helps with reducing waste. Products range from reusable straws, cotton produce bags, clothing made locally in Canada, natural skincare products and any other products you find in plastic containers. All packaging used is very minimal and if there is the need for packages they are either compostable/ biodegradable or reusable glass containers. Basically, anything you need for your home they carry in an environmentally friendly way.
Business benefit
Society faces several environmental issues such as global warming, the destruction of ecosystems, and different types of pollution. As a result, a common worldwide goal is to develop a more environmentally safe and sustainable lifestyle to reduce our carbon footprint by making simple and small changes. Therefore, small enterprises that focus on innovations and products that help contribute, gain a significant amount of positive support and traction with communities.
The Kind Matter boutique, after having only been operating for a few months has captured the attention of quite a few clients due to being centered around their eco-friendly products. The idea of purchasing good quality products along with helping the environment is very appealing to most, creating a large potential target market. Business opportunities will continue to make themselves known to the firm through word of mouth, family, friends, etc.
Earning a profit won't be difficult due to the fact that their market is essentially everyone who tries or is living green. The boutique is currently trying to expand their brand into Oakville, where most of its clients are located and have to drive to where the store is currently located (Milton). With other boutiques in the near future, their little to no waste product line will be more accessible and easier for the companies' innovation to impact new markets. This will help in gaining more retention and recognition, hopefully, enough to expand their line with eco-friendly safe options.
Social and environmental benefit
This innovation benefits the environment greatly by lowering a significant level of waste that would have occurred if the company didn't develop its minimal waste home/kitchen product line. The way The Kind Matter Company operates requires little to no carbon produced, low amounts of waste goes to landfills due to its biodegradable material, along with requiring fewer materials and resources to produce the brown paper and boxes. The amount of greenhouse gases is also lowered with the reduced use of plastic.
In addition to the positive outcomes of the way their products are stored, the products themselves also provide environmental benefits as well. Their natural skincare products, cotton produce bags, and reusable straws along with various others all help to reduce the amount of pollution that would eventually end up in landfills. These products also are safer to use for the individual as well as. Plastic by-products most times contain toxic materials and chemicals. It also contributes to lower levels of carbon dioxide, fossil energy, and helping one step at a time to eliminate climate change.
The boutique doesn't just help the environment but also takes part in providing benefits for our society. These consist of public health (contribution to cleaner air), providing us with the potential for a better future, along with giving people a sense of right. Society or individuals, in general, want to be apart of something important, to feel like they are making a difference in the world.

Interview
Laura Newton, Owner and founder of the company
Keep this story going! Share below!
The Kind Matter Company is a company that is not only an online shop but it is also a retail brick and mortar store located in Milton, soon to open up their second location next week in Oakville. This shop carries all based eco-friendly products that produce the least amount of waste. Within the retail store, there is a section for resale. This is where customers can bring in their reusable bottle and get any household products they need, this helps to reduce any unnecessary waste.