Sustainable Innovations in the Funeral Industry
Prout Funeral Home
Overview
Prout Funeral Home strives to be an exceptional funeral home. They specialize in providing services that are tailored to individual needs and healing processes. They have installed solar panels in a strong effort to decrease negative environmental impact and be more cost efficient for their cause. They are a unique and considerate option in their offerings of natural burials and greener funerals, which significantly reduces environmental impact, as well as provide an experience that is tailored to each family's individual needs. In implementing these two innovations, Prout Funeral Home has significantly reduced their traditional energy consumption, as well as significantly increasing the exposure of natural burials and green funerals.
Authors
Emily McPhail
Julian Palacio
Hania Kazim
Megan Quill
Michael Tecza-Kasica
School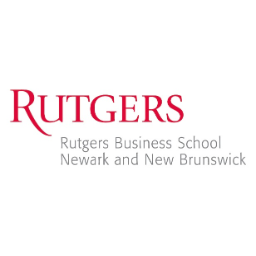 Rutgers Business School
Professor
Kenneth Welch
Innovation
Prout Funeral Home possesses two important innovations. First, they are invested in the use of clean energy to power their day to day operations. The Senior Director, Robert Prout, has always been concerned with environmental impact, so when he saw an article about the use of solar panels, he jumped at the opportunity. They began installing their first 100 solar panels in July 2005. After seeing the benefit of this decision, he added more a few months later. By doing this, the business is able to significantly reduce the amount of energy that they use from environmentally harmful sources, such as energy from fossil fuels. He received a lot of positive publicity from his use of environmentally friendly energy, which resulted in an increase in inquiries about other environmentally efficient innovations, notably natural burials and green funerals. This innovation relates to a sense of mission because Mr. Prout is dedicated to his business, providing the best services while minimizing its negative impact on the environment.
Aside from their usage of renewable energy and being advocates for it, Prout Funeral Home is the offering of natural burials and green funerals. Mr. Prout has always been an advocate of preparing burials in the most comforting way to the family and friends of the deceased, and the recent increase in environmental concerns has allowed him the opportunity to perform more environmentally friendly services. A true natural burial does not involve any of the steps and aspects that make a traditional funeral so unsustainable. In this process, the body is not embalmed, it is simply buried in a shroud in an open field designated for this purpose. The body returns to the earth in a completely natural, non-toxic way. He accomplishes these funerals by working with cemeteries across the Northeast who specialize in these types of burials. A notable cemetery is Greensprings Natural Cemetery in Newfield, New York. They have caretakers on site who oversee the land and help ensure that it will remain a peaceful, natural piece of earth.
Prout Funeral Home also provides green funerals, which are not quite as environmentally cautious as true natural funerals but are significantly more sustainable than a traditional funeral. This type of funeral emerged in the same way as natural burials, meaning they are meant to be a green alternative to a traditional funeral. In this process, a body can be embalmed with a solution that does not contain formaldehyde, meaning it is not as toxic to the earth. Then, instead of simply wrapping a body in a shroud, it can be buried in a biodegradable casket, such as ones made of wicker or seagrass. These caskets will naturally break down over time, unlike traditional caskets made of materials like steel or wood. This push towards natural burials and greener funerals strengthens the Prout family's sense of mission and purpose, they are advocates of both lessening environmental harm, as well as providing a service that brings some solace to the family and friends mourning their loved ones.
A photo of Mr. Prout outside his business with his energy efficient vehicle
Inspiration
Robert Prout, Senior Director of Prout Funeral Home, has always been interested in environmental sustainability. He was inspired to add solar panels to the business after seeing an article in the newspaper, about the financial benefits of the project. "Back in 2005, I saw a very small article on page 68 of the Star-Ledger about the Clean Energy Program starting grants to encourage people to put up solar power". Mr. Prout remembers thinking it "seemed like the old west with snake oil… it seemed too good to be true". He once had a client call and ask if he offered green burials, something other funeral homes were not offering. Being inspired and feeling for this client, he provided the services tailored for him, so it made him want to provide more services like such so people did not have to compromise their sustainable beliefs for the traditional funeral service. Mr. Prout notes that "older generations grew up not having seat belts or recycling. They have grown to adapt to the lifestyle of today." By this, Mr. Prout means to exemplify that in modern times, many people are less associated with traditional customs, as an increase of concern has been made towards the environmental impact of their actions. As people get used to this new way of life and adopt sustainable practices, how they want their future funeral service will change as well. Mr. Prout says "ritual is important to humans. Almost every milestone in your life has a ceremonial ritual. When death occurs, survivors need some sort of ritual to celebrate that person's life."
Overall impact
The installation of solar panels had a noticeable impact on Prout Funeral Home. While the cost of this project was roughly $150,000, Prout received about $85,000 in grants to undertake this project. Additionally, he received about 30% of his outlay back as tax deductions. His monthly energy bill in 2004 was roughly $1,000, but after the installation of solar panels, the bill dropped to approximately $250 per month. This helps the business to reduce their own operating costs, which is a huge benefit. In terms of energy saved, the solar panels that were installed provide the business with approximately 20,000-22,000 hours of energy per year. With every 1,000 hours of energy produced by the solar panels, the business is awarded a Clean Energy Certificate. This increase in solar energy means the business has a less negative environmental impact.
Natural burials and greener funerals also have significant business, environmental, and even societal impacts. A traditional funeral, whether cremation or burial, has substantial environmental consequences. Traditionally, a body is embalmed with a solution containing formaldehyde, which is toxic. Cremation involves a momentous amount of energy and releases many toxic emissions into the air, such as mercury from an old dental filling of the deceased. When burying a body in a traditional cemetery, it is usually required that the casket or coffin is placed in a concrete vault, which means the body and the casket cannot decompose into the earth. A natural burial does not have these shortcomings since the body is not embalmed and there are no traditional processes that prevent the burial space from returning to nature. As a result, the burial will not be permanently scarring the earth with chemicals, and the ground will return to the state it was originally in. Even if a greener funeral is opted for instead of a true natural burial, there is still significantly fewer byproducts harming the environment. Also, these services provide an important social impact. They allow the people grieving to be a direct part of the process and they provide the opportunity for people to have a service that reflects the rapidly changing attitudes towards environmental concerns. Prout Funeral Home is positively impacted by offering these services because there are very few places that offer them, meaning that Prout Funeral Home has received a lot of positive publicity from these services. Mr. Prout noted that while about 80% of services are still traditional funerals and 10-12% are immediate cremation, 8-10% are now natural burials or greener funerals, and this number is rising.
Business benefit
Solar energy has a clear business benefit because it significantly reduces the amount that Prout Funeral Home spends on energy. Their energy bill is only approximately a quarter of what it was before this innovation was introduced. Back in 2004, his bill was around $1,000 a month, today it is $250. He was able to not only cut his cost but contain it. Mr. Prout utilizing solar energy also hedges risk against unforeseen oil price fluctuations. Providing natural burials and greener funerals also have a business benefit with all of the publicity he was getting in creating a good management standpoint. Mr. Prout distinctly remembers receiving a call from a man in Washington, D.C. whose wife had recently passed. The man was looking for a funeral home to perform a natural burial, but all other funeral homes he had contacted said the man would regret that decision or that it was illegal. The man then called Prout Funeral Home and Mr. Prout said he would be happy to assist. These misconceptions towards natural burials and greener funerals have positively impacted Prout Funeral Home because not many places are willing to provide such services tailored to the needs of people, resulting in Prout receiving the most business for these types of services. Mr. Prout also stated that with fewer people being as religious as their parents or grandparents, Natural burials are also more cost-efficient than traditional ones because there is no longer a need for a cemetery to purchase an exorbitant amount of land to accommodate countless graves.
Social and environmental benefit
The use of solar panels has clear environmental benefits. It reduces the need for traditional energy production, which is very advantageous because traditional energy gives off a large amount of pollution. Natural burials and greener funerals also have substantial environmental benefits. They eliminate the pollution to the earth that would be caused by embalming, and they allow the earth to return to its natural state in an incredibly short period of time compared to a traditional funeral. A traditional burial may involve a person being placed in a casket that is plated with steel and will augment the land for far longer than the period of time people are likely to visit. In a true natural burial, any negative environmental impacts are minuscule, if present at all. Natural burials are a lot better than cremation as well due to the amount of fuel it takes to perform a cremation. While also considering that the people being cremated may have mercy and metal in their mouth/body that when met with the intense fire of cremation that mercy would be evaporated off into the air and into the atmosphere. While considering the about of mercury/metal in one person added to the number of people burned that day added to the about of crematories in the area is an abundant amount of mercy entering into our atmosphere that people are aware about. Natural burials also provide a societal benefit by both allowing the surviving loved ones to be part of the burial process, as well as by providing a ritual that meets the ever-changing needs of modern society as we push towards minimizing environmental impact.
Interview
Robert Prout, Senior Director
Keep this story going! Share below!
Prout Funeral Home is a funeral home that specializes in traditional funerals, green funerals, and natural burials. They cater to anyone needing their services and tailor the experience to any personal interests regarding societal or religious needs.