Sustainable Housing by EcoHouse
EcoHouse
Overview
Ecohouse is a company that provides sustainable housing that occupies less land than traditional houses, the innovations Ecohouse uses have a direct impact on UN goals 9,11,12 and 13.
Authors
Martin Medellin
Michelle Rios
Maria Fayad
School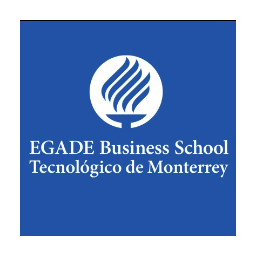 EGADE Business School Tecnologico de Monterrey
Professor
MARTIN H BREMER
Innovation
The innovation consists of an Innovative system of modular panels called megawall 80-600 ©️ created from extruded PVC with a UV protector which provides long-lasting resistance to the degrading action of UV rays. These panels are fabricated as one piece thru an extrusion process that allows the formation of cells which provides structural resistance and stability. The cells also function as thermal acoustic insulation.
Any kind of paint or finishing is compatible with this material.
Also, Intersystem Structure©️ is designed for an easy assembly with a large capacity of combinations related to the customer needs. Its cold-rolled galvanized steel structure is designed to offer maximum resistance to perform against earthquakes and winds.
PANEL GR 2000©️, a technology that consists in galvanized steel panel with stable EPS thermal and acoustic insulation.
Finally, EcoHouse has two types of leveling groundwork:
-Standard foundation, consists of preparing a cement base in which the house will be placed, this foundation is perfect for even terrain.
-leveling foundation, system based on leveling metal pyramidal pedestals allow to displace buildings and relocate them on uneven terrain.
Inspiration
When asked, Mr. Molina stated the following:
"We were looking for a way to make the house building process much more efficient, low cost and environment friendly without compromising the quality and craftsmanship of the house. Why not buy a house the way you would buy a car?
When you buy a car, it is delivered to you fully built and with some modifications you requested beforehand, so why not implement this concept with housing just like SEARS did in the US between 1908 and 1940? and by the way, some of the houses SEARS sold in this period still stand to this day! this is a clear statement that pre-built homes do not compromise quality."
Overall impact
For the customer, on a short and long term, they are looking into electricity and water bill savings, because of the insulation provided by the materials EcoHouse uses, as well as the window distribution the houses have, they remain cooler/warmer and well illuminated by natural light for the most part of the day.
This in turn diminishes the household carbon footprint, the houses are also solar panel compatible and they have a build in rain collection system that will enable the house to gather and store water for non essential activities.
This house will also create the possibility to use all available housing land in a more efficient manner because they take up less space, they do not require as much work on the foundation and they can be relocated easily.
Business benefit
Their policy of delivering a finished house to the customer in 90 days or less allows them to increase their sales when compared to regular construction companies, they are also the only ones qualified to install the houses they built on their customer´s land and since they review every single aspect of the house such as design, compatible appliances and construction, most of the revenue will be for EcoHouse.
Their construction costs per area are lower because the amount of people they need for the construction of the whole house is only between 4 and 5 people, these people do not have to have a lot of experience since the materials are pre manufactured and they could be considered pioneers in this industry.
Social and environmental benefit
This project benefits society by building a complete house with a sustainable and faster method and because they are building their houses with recycled materials, they are also contributing on eliminating or reducing the need of house building materials such as water, mortar, bricks, iron bars, etc. thereby reducing considerably the environmental impact having a house regularly involves.
Interview
Alfredo Molina, CEO
Keep this story going! Share below!
EcoHouse
Queretaro, Queretaro, MX
Business Website: https://ecohouse.mx/
Year Founded: 2020
Number of Employees: 51 to 200
Eco-house provides modular, ecological and sustainable housing to all customers who are looking for a house that will not have a heavy impact on the environment and that uses less land for housing.