Sustainable Food Manufacturing
Simplot Australia
Overview
Simplot Australia was a business with a sole focus on production and profit. However, they realised with the ongoing anxiety regarding climate change and sustainability, Simplot recognised a need for a company overhaul. They saw both a business case and an ethics case for the change: business had to change for the future of our planet and it was morally the right thing to do. They saw a niche which other companies in the industry were not tapping into and worked to change to a more sustainable business model.
Author
Emma Lockard
School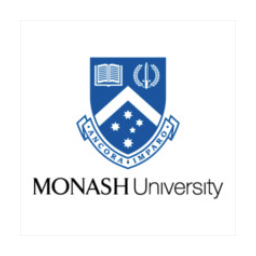 Monash University
Professor

Gitanjali Bedi
Innovation
Simplot has looked at all angles of their manufacturing business to innovate how they create products and meet the needs of consumers. Our interviewee Stacy McLeish outlined changes they have made.
Firstly, Simplot's packaging program has been transformed. Stacy explained that Simplot "bought new machines that reduce the amount of plastic and waste in production". Stacy further described how packaging has been changed: "new labels were introduced to help consumers know how to properly dispose of our packaging."
Secondly, Simplot has made significant efforts to reduce water usage in their processes. They examined their water footprint and identify that machines being used were utilising excessive water. Stacy explained that Simplot overhauled outdated technologies and bought machinery that used "significantly less water."
Thirdly, Simplot recognised the need for healthy food. They created nutrition guiding values based on product, science, education and communication (Simplot, 2016b). Stacy outlined that they introduced a nutrition team that looks to help consumers made "good, healthy food choices."
Lastly, Simplot transformed their supply chain. "We recognised the need for supporting Australian agriculture, both on land and in the sea, and how to act responsibly" stated Stacy. Simplot has been endeavoured in support and collaborates with suppliers to uphold their ethos of food for now and the future.

Inspiration
Simplot was founded on the belief of creating delicious food which met the needs of consumers at the time. However, as the company progressed and grew, so did a need for a different kind of food production. They realised that attention and focus on the sustainability of food production and consumption was paramount to the future of their business. With the creation of the United Nation Sustainable Development Goals in 2015 (United Nations, 2020), they were presented with an option: change their business model for the better of the world or simply continue business as usual. Simplot chose to innovate how they do business and give their company a new mission as stated by Stacy McLeish: "good, healthy food which is also good for our world". Whilst Stacy believes there is "still more work and progress we are aiming to accomplish" Simplot is already on their way to changing our food manufacturing process for good.
Overall impact
With Simplot changing the way they do business in the food manufacturing industry, they have paved the way for a new way of food production as well as a legacy that other companies can adopt. "It's allowed us to differentiate ourselves from other companies" stated Stacy.
Business benefit
"There really is a business case and an ethics case for what we're achieving at Simplot" declared Stacy. "We can be distinguished from other companies which appeals to our customers. But we also feel pride in where we work and what we're trying to achieve" she continued. Simplot has found a niche in the food production industry and has been able to exploit this, whilst doing good. Stacy indicated that Simplot workers are proud to be a part of a business that is ethical and is looking to the future.
Social and environmental benefit
Simplot's efforts to change food production and consumption provides benefits for society and the environment. This is evident in their endeavours to meet four United Nations Sustainable Development Goals. Firstly, they support goal 2 of Zero Hunger whereby Simplot is actively involved in sustainable agriculture processes and the nutrition of its customers (Simplot Australia, 2016b; United Nations, 2020). Secondly, they changed packaging to be clear and easy to understand in regards to nutrition advice to support health and wellbeing of consumers, helping to meet goal 3 of Good Health and Wellbeing (Simplot Australia, 2016b; United Nations, 2020). Thirdly, they have transformed their food production processes to have less waste and encourage recycling through better labelling of products (Simplot Australia, 2016b). This is a direct attempt to help reach goal 12 of Responsible Consumption and Production (United Nations, 2020). Lastly, Simplot has made significant efforts to reduce the use of water through identifying their water footprint, purchasing new machines and supporting their farmers, helping to reach goal 14 of Life Below Water (United Nations, 2020).
Interview
Stacy McLeish, Customer Service Team Leader
Keep this story going! Share below!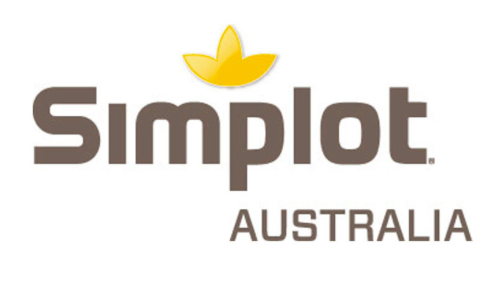 Simplot Australia
Moorabbin, Victoria, AU
Business Website: https://simplot.com.au
Year Founded: 1929
Number of Employees: 1001 to 5000
Simplot Australia is a food manufacturing company founded in 1929. They are a private company and employ over 2,000 people in both Australia and New Zealand. Simplot is the name behind brands such as John West, Leggo's and Birds Eye. They are dedicated to innovating how food is manufactured for a sustainable future.