Sustainable Drinking as a Small Step to a Cleaner World
Polykap
Overview
Polykap became a pioneer on the Russian market of the lids for coffee cups made from sugarcane cellulose. The innovation helps businesses to reduce the amount of plastic used, without significant discomfort for consumers. It is a small, but important contribution to making other businesses and consumers sustainable.
Authors
Kamilla Khairullina
Tatyana Galkina
Olga Kazakova
Danila Konstantinov
Hasidier Hailati
School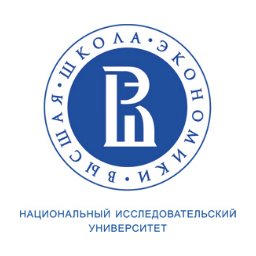 National Research University Higher School of Economics
Professor
Ekaterina Ivanova
Innovation
We all drink coffee or other drinks while on the street. They are served to us in paper cups with a plastic lid for convenience. Unfortunately, plastic lids that are used for 15 minutes will exist on Earth for more than 1000 years. But Peter Kabin, the founder of Polykap company offers a better, more eco-friendly solution for the coffee shops – paper lids. They are made from sugarcane cellulose, which is fully biodegradable (meaning that they do not require special processing), comfortable to use, and pleasant by touch. Eco-friendly lids are made at a state-of-the-art factory placed in China with the help of the latest technologies. Therefore, paper lids are cheap, practical, and a safe-for-nature alternative to plastic.
In a nutshell, Polykap managed to find a manufacturer who was able to provide high-quality standards of the production — lids don't get wet, keep their shape and look more stylish, compared to the plastic ones – and has shown benefits for coffee shops in using this product.
It is worth mentioning that before launching the company, Peter conducted research on the Russian market and tested several products. At the moment, the market was ready only for eco-friendly cup lids. Thus, the company has built a business in accordance with the market demand, but plans to manufacture, supply, and promote more environmentally friendly products in the future. The mission of Polykap is to make the world a better place without compromising people's comfort.
Peter Kabin, the owner of Polykap, with one of the customers and the product
Inspiration
Peter Kabin, an alumnus of the HSE University, worked in a packaging sphere with raw materials for plastic bottles. During the numerous work travels, Peter noticed that a lot of countries are highly concerned with the sustainable usage of plastic. However, in Russia businesses were too focused on their profit, completely ignoring the environmental costs of their actions. Observing how much plastic is used in everyday life only in Moscow and how difficult it is to recycle, he saw a solution that is beneficial to all parties - eco-packaging. As Peter metaphorically put it "I changed the dark side to the light side when moved from the polymer industry to the paper industry."
Therefore, Peter traveled to an innovation factory located in China to study the manufacturing of paper lids with the help of modern technologies. Peter notes that the idea of paper lids creation seemed to be very simple at first as everyone discusses cups and their design, and lids are always left out of business. But as it turned out, this idea was simple, hard, and complex at the same time. The idea has already been implemented in some foreign countries, but Polykap is the first company to introduce it to the fast-growing Russian market. Polykap company estimated that about half a ton of plastic is generated from one coffee shop per year. In Moscow, it is about 200 tons of plastic per year formed only from the lids. Polykap initiative can help reduce this amount of plastic to almost zero. Firstly, sugar cane while growing absorbs CO2. Secondly, the footprint from the transportation of paper lids is definitely no larger than from the transportation of polymers. Not to mention, paper lids can be easily recycled and biodegraded in all conditions.
Polykap impact reaches far beyond that of simply reducing plastic consumption. Their efforts toward responsible consumption and production have shown the community in Moscow that it is possible to run a small coffee shop and still make an impact in saving the planet by reducing the amount of wasted product. Active and creative promotion campaign attracts more and more coffee shops to take part in reducing the usage of plastic. Peter describes the success as follows "speaking of cups — everything worked out — business owners and customers realized the real benefits. The business has evaluated the benefits both in money and in marketing opportunities. As well as customers, they saw the value in reducing the use of plastic and their personal responsibility for it." To sum up, all stakeholders felt the positive impact of the innovation – business, customers, and the environment.
Overall impact
In the long term, the paper lids usage is supposed to slow down the formation of plastic islands. Moreover, the company raises awareness of the irresponsible consumption problem.

Business benefit
This project has already helped over 300 coffeehouses become more eco-friendly. As Peter, founder of Polykap, noted, coffee shops themselves are interested in such a product and the response to the Polykap product is great. Coffee houses cooperate willingly and are open to communication and new eco-friendly ideas. "Thus, a unique situation has emerged on the market when entrepreneurs do not wait for bills from the government to ban plastic but make an informed choice in favor of ecology" - noticed Peter Kabin. There are two reasons for this. Firstly, companies do not spend too much money on this solution. Secondly, the eco-friendly image helps the coffee shops attract more customers. Paper lids help coffee shops to catch a trend on a sustainable lifestyle.
Social and environmental benefit
The Polykap project can potentially clean up 200 tons of plastic from Moscow per year. In addition to the obvious advantages of reduction in plastic consumption, the active marketing campaign of Polykap attracts many supporters and followers of the concept of sustainable development. The short videos the company publishes at their site (https://poly-kap.com/) and campaigns on their Instagram page help people realize the scale of pollution they generate every day without thinking about it.
Interview
Peter Kabin, Owner
Keep this story going! Share below!
Polykap
Moscow, Moscow, RU
Business Website: https://poly-kap.com
Year Founded: 2019
Number of Employees: 2 to 10
Polykap is a small Russian company founded by Peter Kabin in 2019 in Moscow, Russia. Polykap is engaged in eco-packaging, and more specifically the creation and supply of biodegradable lids for coffee cups. Even though Polykap has recently started its business, it already has more than 300 clients throughout Russia, including cafes, restaurants, and especially coffee shops.