Sustainable Development of Food Processing and Production
Acatris Hong Kong Limited
Overview
Since the production of organic foods restricts the use of related additives, quality assurance has become a serious problem in the process of food production. As a sustainable food supplier, Acatris is actively looking for new solutions to produce high-quality organic foods. Through continuous research on organic and clean materials, Acatris has successfully developed organic stabilizer systems and created a variety of organic product combinations such as guar gum, locust bean gum, frozen dried fruit, air-dried citrus fruits, starch, malt flour, fiber, and honey products. This series of organic and clean-labeled ingredients successfully breaks through the health and environmental impact of food chemical additives and allows consumers to purchase organic foods with greater confidence.
Author
JIACHENG HE
School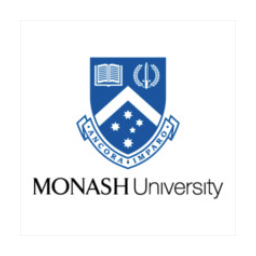 Monash University
Professor

Gitanjali Bedi
Innovation
Food additives are synthetic or natural substances added to improve food quality and preserve food. Most food manufacturers consider it a matter of course to add this series of substances at a good price. However, if food additives are used excessively, this will have a negative impact on human health and the environment.
Inspiration
Ms. He, Product Manager of Acatris Hong Kong Branch, explained that although consumers are constantly questioning the effects of additives on the body and the environment, food additives have become a common raw material in food processing and production processes in order to achieve effective quality of food. In order to reduce consumers' concern about food safety and respond to the social trends of green living and healthy eating, new stabilizer solutions have become a priority in the food production industry. Acatris is committed to the development of sustainable organic and clean products and hopes that the new product portfolio will effectively become an innovation in food safety and quality in the world.
Overall impact
Acatris specializes in providing customers with clean and organic sustainable solutions. Its mission is to develop custom-designed materials and systems that are specifically designed to meet the specific needs of customers. Since the cleaning of labels, use of organic ingredients, and innovations in stabilization systems, it has changed the use of common man-made chemical additives in food processing, greatly improving the quality of food, reducing the health risks to consumers, and reducing the cost of processing. Also, it is the manufacturer's responsibility to make choices in ecological practices (Ronald & Adamchak, 2010). Acatris provides the safest and healthier food distribution, manufacturing, and processing services to communities and customers through the development of clean food ingredients. Its goal is to work closely with international food companies based on their understanding of ingredients and food applications to make them widely available to customers around the world, thus driving new innovations in food additives across the food processing industry.
Business benefit
Acatris focuses on providing sustainable food production programs and services to international food producers while taking on the responsibility of business and stakeholders. The product portfolio of clean labels and organic ingredients provides sustainable, innovative, and productive food production research. Meanwhile, the continuous innovation of a sustainable product portfolio brings the company growing income. Also, Acatris has gained more recognition and development opportunities in the international market. For example, Acatris' custom and innovative solutions have been recognized by CALDIC; the company was successfully acquired by CALDIC in 2018 and is being offered more regional expansion distribution channels. More importantly, the combined company has a more professional and stronger team to lay a solid foundation for the company. At the same time, the company insists on maintaining a good relationship with customers and suppliers to consolidate its market position.
Social and environmental benefit
Sustainable development in production can be gained when the patterns of consumption are based on renewable material indigents (Nazeer, Tabassum & Alam, 2016). The basic principle of sustainable products is to reduce the use of raw materials that have a negative impact on human health and the natural environment during the design, production, processing, and distribution of food processing; improve the quality and shelf life of products; and thus develop together with the community and the environment.
Acatris has achieved United Nations Sustainable Development Goals (SDGs) 9 and 12. First, the development of new natural additives allows customers to get rid of the toxic substances of chemical additives, helping to reduce consumer health issues. This is an innovation in the food processing and production industry. Second, the promotion of organic ingredients allows the food processing industry to continue to develop amicably and become an environmentally friendly industry. Finally, clean labels and organic ingredients are the embodiment of Acatris' production of more and better products, which perfectly responds to the requirements of SDG 12. At the same time, these products reduce environmental pollution and give food a longer life cycle.
Interview
Vicky Ho, Product Manager
Keep this story going! Share below!
Acatris Hong Kong Limited
Hong Kong, Hong Kong, HK
Business Website: http://www.acatris.com
Year Founded: 2014
Number of Employees: 51 to 200
As a strong and flexible supplier to the food processing industry, Acatris provides distribution, manufacturing, and processing services to its customers based on their knowledge of ingredients and food applications. It is committed to providing customers with a clean and organic product portfolio through a diverse range of natural and technological solutions designed to meet the health and environmental needs of consumers. More importantly, the company focuses on providing superior solutions and services to the international food industry with superior renewable food additive and stabilizer research results, such as guar gum, locust bean gum, and air-dried citrus fruits, enabling them to improve existing applications and expand their business capabilities. At the same time, the company encourages the food industry to better meet the needs of society by using the best of nature and technology to produce high-quality organic products.