Sustainable Consultants - Up2Start Corporate Incubator
Deloitte CIS
Overview
In July 2017, Deloitte CIS launched the Up2Start project — a corporate business incubator and accelerator of sustainable start-ups for the company's employees. The core of the impact entrepreneurship program is that anyone who has an interesting business idea that helps achieving 17 UN SDGs can implement it on-the-job.

Authors
Samantha Bruno
Daria Vorobyova
Alexey Ostapenko
Elena Serdyukova
Ekaterina Ryzhkova
Asmik Sargsian
Albina Filimonova
School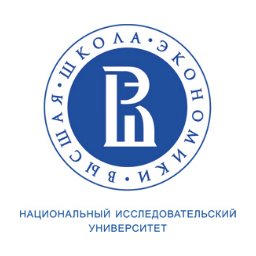 National Research University Higher School of Economics
Professor
Ekaterina Ivanova
Innovation
Most business incubators and accelerators aim to achieve profits from the start-up ideas they help to develop, providing a series of services which are designed from a customer-oriented perspective. Up2Start project adopted a rather different approach: the support that Deloitte CIS provides is not intended for "clients", but for the company's own employees. Furthermore, business ideas generated inside the Up2Start project do not correspond to the business-as-usual logic but should come from the desire to pursue one of the 17 UN Sustainable Development Goals.
When announcing the launch of the 6-months project, the Up2Start team wanted to understand whether employees would be interested in such an initiative. It turned out that the feedback was much higher than the team expected it to be. Ivan Kukhnin, Director, Risk-Advisory – Sustainability, remembers with enthusiasm: "Already on the first kick-off call, all IT [infrastructure] fell, the Skype call simply could not accommodate [everybody]. It was the first time it happened, it had never happened [before]". The response from participants was exceptional because, as Ivan points out: "There was a cosmic number of people, and employees joined from all levels; that is, we had not only young people, as everyone feared, but there were many quite experienced employees from managerial level and above".
The initial phase of Up2Start was finally launched: "We received 200 people from the consulting business, who began to understand how an entrepreneur behaves and feels. At the start, of course, there were more who wanted [to join], but 200 reached the semifinal", recalls Inga Trofimova, Senior Manager, Risk Advisory – Sustainability.
The first stage of the incubation program consisted of different educational blocks, including advising and support from the best specialists in the social entrepreneurship field, engaged by Deloitte on a pro bono basis. "We brought in mentors, founders, startuppers who had already done projects, and we held meet-ups with them", explains Vera Dadasheva, Manager, Innovation Consulting. Eventually, participants came up with 70 structured ideas, which were tested from the point of view of customer development: they literally "went on the street to take interviews, to understand if the project was really needed", Inga underlines, adding that part of the work also involved marketing research and prototyping.
These 70 projects were assessed and "we chose 10 projects that went to the final. And they had a pitch session in front of an external jury ", continues Inga. The Up2Start team used role-playing methods. Several investors took part in the simulation, investing in those business ideas that they would have chosen in real life, only with "virtual money". As Inga describes, "it was possible to vote and play in the real accelerator. And investors were real."
In the last stage, 5 projects were identified as finalists. The selected employees could then choose whether they wanted to temporarily leave their working position at Deloitte, committing full time to further develop their ideas. Deloitte also pledged to assist the start-ups after their launch, offering pro-bono auditing, consulting and legal advice. In case the start-ups prove to be unviable within the following two years, employees can come back to Deloitte, as the company guarantees to keep their positions "frozen".
Overall, Up2Start provides an innovative mechanism through which social entrepreneurship is initiated and fostered already inside the company, supporting sustainable business ideas coming from talented employees, and helping them to grow. Ivan pointed out that in the Russian Federation, and generally in all CIS countries, the understanding of sustainability concept is just regarded as "financial stability and trustworthiness"; thus, there is a need to create a project like Up2Start, in order to pursue a radical change in the dominant business mindset of the region.
Inspiration
The inspiration for Up2Start project came from a global Deloitte meeting, on April 2017, where the Senior Manager Inga Trofimova had the chance to meet with a Deloitte Director from Belgium.
He worked part-time in consultancy, while the other half of his time was dedicated to his own social enterprise. With the help of a truck, and some computer equipment received thanks to in-kind donations, he was able to provide children in Africa with access to IT-literacy courses.
For Inga, that was an example of how to successfully combine working in consultancy with leading a social business, and it brought her to think that "maybe he is not the only one who has such a desire" among her Deloitte colleagues.
Besides, the Up2Start team had an assumption regarding the preferences of young students for their ideal workplace when searching for a job. They thought that the younger generation "really wants to influence the world positively", rather than work for a giant company which gives them only routine office tasks. Considering this hypothesis, the team wanted to test if Deloitte employees shared the same point of view.

As Inga acknowledges, "it turned out that this is not only some kind of stereotypical thinking about Generation Z or Generation Y. In fact, this story is very appealing to many. Many people think that they want something more". This was the spark that made the Up2Start project take off.
Overall impact
The impact that Deloitte achieved through the project Up2Start is multifold.
In the first place, there is a direct, visible impact: the 5 final projects launched as result of the successful completion of all stages of Up2Start, and their concrete effects towards the achievement of the corresponding UN Sustainable Development Goals.
Secondly, there is an important indirect effect: the impact on Deloitte employees, who, according to Ivan, "are the most valuable assets of the company". At the end of the Up2Start program, participants gained a comprehensive set of skills in the field of social entrepreneurship, which will come in handy at any stage of their professional lives.

The final impact, less detectable than others but equally relevant, is what Ivan called "the induction effect: it is people in their social cells, in which they carry out communication, make word-of-mouth and may attract new companies with interesting projects", eventually involving them as potential investors, suppliers, etc. Thus, the impact of Up2Start is deeply intertwined with mobilization and boosting of social capital.

Ivan synthesizes this factor in an insightful manner: "SROI, Social Return on Investments, is now a thing that people are beginning to be interested in - what kind of impact does a business have, that is, not what economic effect, but what social and economic effect".
Business benefit
As Ivan explained, the global sustainability policy of Deloitte is built around four main areas: "1) Social innovation 2) Education 3) Interaction with NGOs 4) Green office. Within the direction of social innovation there is the Up2Start project. And it will continue to exist. This format is very influential, impactful. We are now actively working on various methodologies that quickly measure this impact".

In fact, the vission of Deloitte is "Make an impact that matters", according to which the company, besides making profits, also contributes to a positive shift towards its major stakeholders: employees, society, environment.

The point here is to make people understand "why the company exists other than to get its profit", because this aspect is usually neglected by firms but it does matters for employees. They need to understand what the business makes for the society, the environment and the world, overall. Ivan recalled how he came closer to the idea of sustainable business: "I have been working for almost 11 years in the company and there was a period when I dealt with financial audit; for myself, I always understood that this work was needed for investors and shareholders. But I kept asking myself: "Why do I spend so much time on an intangible product? And what value does it bring?"".
Therefore, unlike many large companies in CIS, Deloitte pursues corporate sustainability not as something that should be done just for the record, but as an encompassing sustainability mindset. The benefit for Deloitte consists in setting a meaningful example: how a big profitable corporation in the CIS region can lead an incubator/accelerator with an orientation to social entrepreneurship, directly targeted to benefit its own employees.
Social and environmental benefit
The Up2Start project itself is a platform for generating ideas, oriented on developing social enterprises which are, by definition, beneficial for society above all. This project allows participants to develop and implement any sustainable idea they may come up with in order to achieve one or more of the UN Sustainable Development Goals. Vera mentions an interesting example on this regard: "We had a project that reached the semifinal of the Russian Expo '25", where the underlying idea was to optimize logistic chains for garbage collection via mobile application. As Vera describes, the app assisted its users in understanding "how to sort garbage, how to dispose of it, in what places. The application helped to scan the garbage and then gave advice where it could be disposed of. However this idea needed large investments, as it is complex in terms of infrastructure".

Up2Start is not intended to be a one-shot experiment, but rather a permanent component of Deloitte's efforts, and therefore it will be launched on an annual or biennial basis, as the team foresees. Such a long-term perspective will steadily support the realization of social and environmental goals, benefiting the region and its communities in the broadest manner possible: the corporate incubator/accelerator accepts applicants from throughout the CIS countries.
Interviews
Ivan Kukhnin, Director, Risk-Advisory – Sustainability
Inga Trofimova, Senior Manager, Risk-Advisory – Sustainability
Vera Dadasheva, Manager, Innovation Consulting
Keep this story going! Share below!
Deloitte CIS is a member firm of Deloitte Touche Tohmatsu Limited (DTTL). The company provides audit, tax, consulting, and financial advisory services to public and private clients spanning multiple industries. Deloitte CIS strives to extend the scope of its services according to global trends in the economy and industry.