Sustainable Coffee
Jasper Coffee
Overview
At Jasper Coffee, sustainability or "human responsibility" as Wells, co-founder, and director, believes to be more accurate, is embedded in their business model. Jasper Coffee understands that it is the middle-man in getting the coffee from the grower to the consumer and takes the partnership they have with these growers seriously through its preference to seek out certified Fairtrade and organic coffee alongside a range of community initiatives with the goal of re-humanising the coffee supply chain. Their innovation in achieving sustainability goes beyond the supply chain, Jasper Coffee is also certified Carbon Neutral and all its products are sold in compostable packaging.
Author
Shantay Brown
School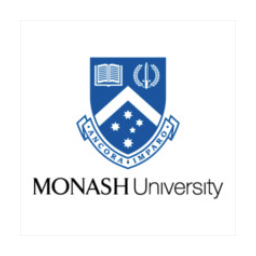 Monash University
Professor

Gitanjali Bedi
Innovation
Fairtrade certified is essentially a trading system where separate farmers elect themselves into a Cooperative that then sells collectively to an exporter rather than each individual farmer going through a middleman where they are often taken advantage of. In the Fairtrade system, the Cooperative of growers has ensured an above market price for their coffee which can then be invested into the community for things like infrastructure, agricultural equipment, education, and medical supplies. This directly tackles the UN SDGs 1 No Poverty, 2 Industries, Innovation and Infrastructure, and 12 Responsible Consumption. As well as being socially sustainable, the fair-trade system bans certain chemicals and pesticides and further premiums are offered on coffee that is Certified Organic, meaning it uses shade-grown agronomy and organic agriculture. This method reduces carbon emissions in the form of humus composts and preserves biodiversity making the process environmentally sustainable and responding to the UN SDG 13 Climate Action.
Inspiration
When Wells and his partner bought a dying coffee business in 1989, they did not know a lot about coffee but what they did have, however, was a lived understanding of what we now refer to as sustainability but what Wells calls "human responsibility" because ultimately "we are sharing this planet." With a background of living in the country and observing cattle farms, Wells described seeing the changes in the land and the meat that was consumed over time as sparking his interest in understanding the significance of the chain from soil to the food. This led to an interest in biodynamics, the significance of different farming methods and the importance of composting and eating organic. The sustainable philosophy at Jasper Coffee is embedded in their business model and as Wells puts it "all your principles in life don't simply fold just because you take on a business. Business is part of your life."
Overall impact
Jasper Coffee was the first roaster in Australia to introduce Fairtrade coffee products when it was introduced in 2003 and today stock twelve different fair-trade coffees plus a decaf. Sourcing Fairtrade coffee has allowed Jasper Coffee to connect better with its suppliers and as a result, has played many roles in helping communities involved. For example, in 2005 Jasper Coffee partnered with Café Feminino, a coffee cooperative in Peru owned and produced by women. Living in an oppressive and patriarchal society, the premiums Café Feminino has received through being certified Fairtrade and Organic alongside the café Feminino levy, has allowed these women independence and, as Wells explains, "suddenly for the first time in history the men in these communities recognise the equality and benefit of working with these women," tackling UN SDG 5 Gender Equality. In Cambodia, Jasper Coffee donated a coffee machine to a café and over Skype explained how to set up the machine and gave barista training sessions. In Thailand, an employee of Jasper Coffee trained a small group on how to do the plumbing in their café which they were then able to take out into the Community and teach. Ultimately, for Jasper Coffee, the purchasing of the Fairtrade coffee, using compostable packaging, and the carbon neutral certification is the easy part, it's these stories of helping communities that they believe fulfills this responsibility.
Business benefit
At Jasper Coffee, they understand that a business must be economically sustainable in order to be socially and environmentally sustainable. In the words of Wells, running a business that is sustainable has "always been a difficult road more so than most others who simply go about sourcing the cheapest possible," but for Jasper Coffee, human responsibility is non-negotiable even if it puts them at a slight disadvantage. But with increasing understanding among consumers of Fairtrade and Organic products and the unique range of coffees that Jasper Coffee offers, a sustainable business model and a strong relationship with suppliers gives them a competitive edge making them an industry leader for sustainability.
Social and environmental benefit
Supporting Fairtrade coffee suppliers is helping to improve the lives of people in many communities and with more income these communities can invest money into increasing their standard of living. Environmentally, the majority of Jasper Coffee's Fairtrade coffee is also organic and grown in an environmentally sustainable way, the entirety of its business operations are Carbon Neutral and all its packaging is compostable, helping the environment through eliminating the business's carbon footprint and reducing the waste to landfill issue.
Interview
Wells Trenfield, Director / Co-Founder
Keep this story going! Share below!
Jasper Coffee is a Specialty Coffee Roaster with a commitment to being environmentally and socially responsible and sustainable in how it conducts its business. It offers a range of certified Fairtrade and organic coffee, its operations are certified carbon neutral, all of its packaging is compostable and it has been involved in a range of partnerships and programs aimed at increasing the living standards of the communities in which it does business.