Sustainable Business Development
Aim Marketing Sdn Bhd
Overview
Aim Marketing imports quality abrasive products from various manufacturer brands. However, they only import from businesses that take into consideration the environment, social responsibility, and economic viability while providing innovative and comprehensive solutions for customers. Aim Marketing's vision to ensure sustainable development is to achieve a market position where customers and stakeholders see them as a responsible company, which leads to long-term profitable growth.
Author
Wen Xin Lim
School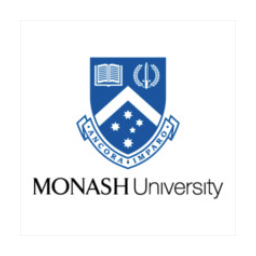 Monash University
Professor

Gitanjali Bedi
Innovation
Industries that perform cutting of hard materials made of steel or concrete and wood, shaping of materials through grinding and removing surface layers of paint or corrosion, and polishing of finished products use abrasive products. This means that a large range of industries require abrasive products for their businesses, which include machinery production, equipment manufacturing, automobile and aerospace manufacturing, polishing, furniture polishing, and many more.
Aim Marketing realized that the users of these abrasive products are usually the production workers of the various industries listed above. Puah said, "It is of the utmost importance to take into consideration the environment and also workers' safety and health." Therefore, Aim Marketing is very particular in choosing and having contracts with their suppliers so that they can distribute high-quality abrasive products in the Malaysian industries. They only have contracts with suppliers that have a sustainable development effort. Mirka, their abrasive supplier, has continuous research on finding the most durable and efficient raw materials solutions and production processes that address the environment and also health concerns of workers. Through research and development, Mirka became the world's first abrasive manufacturer to produce dust-free sanding to the market. Puah said, "Being able to distribute dust-free sanding abrasive to our clients will prevent harm of workers' health." Besides, Mirka has also developed a new sanding technology that increases the durability of the product. "With this new product technology that we distribute to our clients, it reduces the amount of abrasive product waste and definitely [contributes] more cost saving," said Puah. Aim Marketing also distributes electric sanders to the Malaysian market. This product development has proved convenience and better occupational safety through ergonomics and a lightweight structure. The electric sander can be used for long periods without fatigue. It uses lithium-ion batteries, which are more eco-friendly because they do not contain acid. "As it has a lightweight structure and longer service life, they are a more sustainable solution," said Puah.
Inspiration
The inspiration comes from one of the company's executive directors, Mr. Lim, who had experience as a sandpaper salesman before he started this abrasive business with his partners. When he was just a salesman selling sandpaper to other companies, sometimes he would turn up at the client's production factory. Puah said, "The production workers' health can be affected by the dust particles while using the sanding abrasive, and [this] also affects the environment." Hence, after setting up his own abrasive business with his partners, he had a vision to turn it into a sustainable business that distributes abrasives that do less harm to the health of their end users and have a less negative impact on the environment. Thus, this vision led them to choose specific suppliers that have similar sustainable goals and have continuous product innovation development to improve productivity.
Overall impact
The innovation has an overall positive impact. The innovation can help the company to expand the business due to higher demand for improved technology abrasives. As an abrasive distributor that is innovating to meet social expectations for the environment and employees' well-being, it will help to create awareness regarding the environment and social sustainability in the Malaysian market. It is stated that the public are only satisfied with corporations that focus on long-term profit maximization and corporations that consider broad human needs (Eccles, Perkins & Serafeim, 2012). According to Eccles, Perkins, and Serafaim (2012), the changing of social and investor expectations will increase the pressure on corporations to implement the sustainable model. Hence, Aim Marketing adopts sustainability-related strategies that would impact other Malaysian corporations positively to create competitiveness in providing the best for their clients while taking into consideration the environment and stakeholders' well-being.
Business benefit
Aim Marketing's innovation brings benefits for their business in terms of social benefit and profitability. As a company that takes responsibility for sustainable development, the company's reputation will rise, and positive word-of-mouth will spread in the industry. The company's sustainable strategy will give a positive impression that they are better at finding new opportunities to help customers reduce their production costs and environmental burden. This would enhance the company's intangible value, credibility, and brand trust (Esty & Winston, 2006). In addition, the social benefit will increase profitability to the company. The continuous improvement of abrasive technology distributed by the company would increase productivity and protect workers' health. When the reputation of the company increases, more production companies would buy abrasives from Aim Marketing for their production. According to Milton Friedman, "the social responsibility of business is to increase its profits." Therefore, the company's innovation would increase the business' profits.
Social and environmental benefit
Aim Marketing's sustainable innovation has brought benefits for society and the environment. The company has met UN Sustainable Development Goal (SDG) 7, which is Affordable and Clean Energy. The company distributes electric sanders that use lithium-ion batteries, providing access to affordable, reliable, and sustainable modern energy. The increased energy efficiency also helps to reduce environmental issues like climate change.
Besides, the company has also met the third UN SDG, Good Health and Well-Being. The dust particles from sanding would affect workers' health such as by reducing lung function in the long term. It is also possible to contribute to chronic bronchitis and heart and lung disorders by breathing in those dust particles every day while working. Hence, Aim Marketing distributes dust-free sanding abrasives as they want to ensure the health of production workers who use their abrasive machines is protected.
Interview
Zhen Hui Puah, Manager
Keep this story going! Share below!
Aim Marketing is an importer and distributor of various types of quality abrasive products that cater to customers ranging from metal industries to wood industries. The abrasive products traded by the company include coated abrasives such as sandpapers and bonded abrasives such as grinding wheels. They strive to provide other businesses with the latest abrasive technology and innovation to improve their productivity and cost saving.