Sustainable Biopolymers Made with Avocado Seed
Biofase Sa de Cv
Overview
Biodegradable polymers made with renewable sources, such as avocado seed, are an excellent way to stop pollution from other plastics derived from fossil materials. The biodegradable polymers, after being used, are added to the environment in a friendly way and decompose in less than 240 days, while plastic derived from oil may take hundreds of years to do so. The initiative promotes and supports Responsible Consumption, Objective 12 of the SDGs.
Biofase Sa de Cv produces biodegradable polymers to make disposable items that are 100% environmentally friendly.
Authors
Francisco Ochoa Castillo
Fernando Maldonado
Javier Flores

Javier Berecochea
School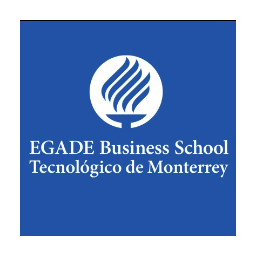 EGADE Business School Tecnologico de Monterrey
Professor
Ezequiel Reficco
Innovation
Green resins made from biopolymers provide a truly sustainable alternative that, when used, reduces environmental impacts compared to traditional plastics.
How? Using the avocado seed bone offers a biodegradable alternative. Since it is industrial waste (avocado seed) and going through a polymerization process, a raw material is created in the form of a granule that results in options to create different products for consumers. There were other options such as the use of potatoes or seaweed to think about for the project, however since the avocado seed is an industrial waste, we have a 100% sustainable alternative because we are using industrial waste, adding it to the industry in an orderly manner. At the end of its cycle, it is added to the environment without causing environmental impacts to the soil or water.
Important: The polymeric resins manufactured with petroleum base resins are causing great environmental impacts in the world, today more than 300 million tons are manufactured annually.
Inspiration
The creators of Biofase were looking for viable sustainable solutions to produce environmentally friendly products. In 2013 the idea of making Biopolimero arises, creating a new technology: alternative biodegradable plastics.
Biofase offers a solution alternative to reduce environmental impact in the use of plastics.
What? They make polymeric materials that is used as raw material, the avocado seed. Avocado seed is a farm and industrial waste that comes from the avocado smash packing process.
How? The polymers are used as raw material to manufacture consumer products such as straw, spoons, forks and other utensils, which after use, can be disposed of amicably in the environment, without leaving traces of contamination when added to the environment or to the ground.
Overall impact
Based on the creation of Biopolymers, the company Biofase, intends to introduce its products to gradually replace materials made with traditional plastic.
If we know that hundreds of millions of tons of plastic are produced annually, the company wants with this innovation to do a substitution work within its field of business. Also, it wants to help to provoke the thought of responsible consumption in people.
In the long term, we hope to win the battle against pollution, because we know that throughout the history of the industry, human beings have created 8.3 billion metric tons of plastic since the large-scale production of synthetic materials began and most of them now reside in landfills or in the natural environment
Business benefit
In less than 5 years Biofase have formed a company with annual sales of $ 21 million MXN, production of 700 TN monthly, and an interesting 500% increase in revenue.
The company had an important growth in both production and sales. In production they have increased from 130 to 700 tons per month since in the last 3 years there are tendencies and pressures on the use of straw and general disposables in the big cities of the country.
It is intended to expand the market in the sale of disposable straw, as well as spoons and other utensils, and also increase the sale of resins to other packaging manufacturers, both rigid and flexible.
Social and environmental benefit
Michoacan is a state in Mexico, inhabited by people, particularly rural workers. For decades, organized crime, high levels of corruption, and political and union fights have scared off investments in that region. The lack of opportunities also causes a high level of migration, since by not finding sources of employment, people tend to migrate to the United States in search of the American dream. The state contributes only 2% of Mexico's GDP.

The Biofase Company is creating employment sources in the heart of the state with almost 220 direct jobs and dozens of indirect jobs. It is worth mentioning that local wages are very low in agriculture, less than 200 pesos per day. Industry can pay twice this salary, thus benefiting workers.
Interview
Jason Munguia, Biofase Manager
Keep this story going! Share below!
Biofase Sa de Cv
Morelia, Michoacan, MX
Business Website: https://www.biofase.com.mx/
Year Founded: 2012
Number of Employees: 201 to 500
BIOFASE has developed a unique technology for the manufacture of biopolymers made from avocado seed.
Through its patented technology, it became the only biopolymer production company in Mexico, producing a raw material to be used to manufacture disposable items that are 100% environmentally friendly.