Sustainability wrapped in a Crepe
Jammin' Crepes
Overview
Located in the heart of downtown Princeton, NJ, Jammin' Crepes is a small locally owned creperie that specializes in making made-to-order crepes that are composed of fresh and local farm ingredients. Their mission revolves around highlighting local farms and getting quality ingredients that are at their peak of freshness to provide delicious crepes to their customers.
Authors
Alec Iannetta
Vijay Jainauth
Julissa Tonche
adam smith
Hans Geva
School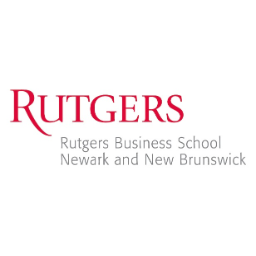 Rutgers Business School
Professor

Jeana Wirtenberg
Innovation
Along with their emphasis on quality, Jammin' Crepes also puts a big emphasis on sustainability. They are very committed to locally sourcing, in that they only use compostable products, and are also committed to managing their waste. In short, their business model and functional processes are innovative within the food industry. Sustainability is not only an internal process within their business, it is also communicated to their customers to educate them about what they can do to be sustainable. Jammin' Crepes' business model and actions play prominent roles in supplementing the UN's SDG goal of quality education by serving as models for other businesses to learn and hopefully adapt to their business to become sustainable.
When Jammin' Crepes first came about, owners Kim, Kathy, and Amin were operating within a weekly farmers market; later on, in 2014 they opened their storefront in Princeton. In the beginning, the owners set their business model to have sustainability as the core of their business and embedded their passion for food into making the crepes. Because of the owners' actions and mindsets, sustainability acts as a driving force for their creperie. This is displayed through their actions within sourcing, operating, and waste management.
Kim, Kathy, and Amin were all very involved in planning, implementing, and executing their sustainability efforts for the business. For instance, to produce their farm-to-table seasonal crepes, they utilized their connections from the farmer's market to remain in contact with the farmers. Jammin' Crepes sources their ingredients locally and limits the radius for their sourcing. This ensures that all ingredients are fresh and sustainably sourced, all while allowing Jammin' Crepes to have an element of preservation through their products.
Additionally, to implement their business model in their day-to-day operations, Jammin' Crepes composts and dispenses their waste correctly. The owners acknowledge that food waste is a major detriment in the food industry, so they made sure to instill the importance of disposing of waste properly within the operations of their business. As a result, the majority of their waste is compost which limits what goes to the landfill. To be able to execute these efforts, Jammin' Crepes makes sure that employees uphold and execute how they dispose waste and also that they clearly communicate their efforts to their customers. Waste stations are located by the exits and are clearly labeled so that customers can dispose their waste accordingly. They then partner with local resources to compost all their food and miscellaneous waste.

Inspiration
Concerned about the effects of climate change, Kathy always knew that she wanted to get involved with sustainability. During her time in France, she saw firsthand air pollution in what she describes as "this yellow-gray haze." Years passed by and Kathy had moved back to Princeton, NJ where she took time off of work to participate in environmental sciences classes. Around this time, Kathy had been communicating with her friend (now business partner), Kim - who had envisioned opening up a creperie. Kathy had been carrying this Post-It note with the words, "Call Kim" to remind herself of the dream she wanted to achieve. The future Jammin' Crepes creator found excuses to put off this idea, believing it was not the right time to start her business.
However, it was fate that got the wheels turning to establish the business. As Kathy recalls a story, she had driven to Kim's house - determined to put the plan into action. Coincidentally, as Kathy details, "Kim and her husband that afternoon had been playing around the crepe idea." In what Kathy now jokingly recounts as a "mid-life crisis," the two friends seemed ready to put this dream into action. With the help of Kathy's husband as a financial backer, the dream of Jammin' Crepes was turning into a reality for the founders.
Through the love of community, sustainability, and food - Kathy, Kim, and Amin were drawing up a business plan to set for the future of Jammin' Crepes. This tiny Princeton cafe had monumental aspirations to focus on the efforts of waste, local ingredients, and love.
Overall impact
The overall impact of this innovation has started in 2011, right from the start of the business located in this very state, in the town of Princeton. The fact that Jammin' Crepes has been at this for more than a decade, there undeniably have been major effects on not only the people, but also the community as well.
Their business is the innovation itself as it has resulted in a reduction of waste, promoting sustainability with other surrounding businesses, etc. They were able to do this by being adamant about using every part of their ingredients and "integrating all the parts of [their] vegetables and fruits." They even go the extra mile by creating their own vegetable stock rather than buying from a third party and wasting the leftover ingredients. She says that this is their own way of recycling. Speaking of recycling, Jammin' Crepes has also been able to attain all these accomplishments through its compost system. In-store, they have dedicated bins to throw away all types of trash, from recycling to waste to compost. According to Kathy, they fill about twelve 64-gallon compost containers every week, which reduces the amount of landfill in the community. As a result, they have minimized their CO2 emissions and have reduced the need for landfills.
Kathy expressed that she wants to demonstrate that it is possible for other businesses to operate in a way that does not harm the environment, and that it is possible to operate in a way that maintains and aids the environment. Regarding the short-term effect this business has, they use their supplies to the fullest, therefore reducing the amount of waste. Although this is pleasing to hear, one business is not enough to create a significant amount of change to the environment. This is where their long-term effects come in, that they have reduced the use of plastic products around the community, have reduced the overall landfill usage, and have other businesses modeling their work style.
Business benefit
The owners of Jammin' Crepes value sustainable practices and the environment very highly, and consumer attractiveness toward sustainable and eco-friendly business grows each day. That is because many educated people of today understand that Global Warming and Climate Change are some of the biggest threats to our modern world. Jammin' Crepes is in Princeton, a progressive city that was perfect for setting up their business model to flourish. Promoting sustainability generates good feedback and positive views of the company. Jammin' Crepes utilizes composting bags in their store to reduce waste, which was touched on earlier. This not only can be used for their own personal needs but can be sold back to farmers who might need it. By having less trash to throw out, they save money on dumpsters and garbage pickups, which creates more profit for the company while also being more sustainable. The composting process is also an opportunity to teach customers about sustainability, which in turn causes the customers to be attached to the business and end up as repeat customers.
Sourcing products locally and seasonally also helps the company a lot. This maintains the authentic taste and freshness that can be found in Jammin' Crepes products. It is a difference the customers can really taste and notice, which draws them back. Local sourcing also gives the ability to really get to know and create relationships with suppliers. This creates a more effective and mutually beneficial supply chain between the business and the supplier, which in turn is less likely to cause disruptions and more likely to save the company money.
Social and environmental benefit
This company benefits our society and our environment in many ways especially connected to the 17 Global Goals with the U.N. For example, they are committed and engaged in reducing their CO2 footprint through a practice that uses the process of filling 64-gallon compact containers a week in order to lower the footprint, which therefore complies with the Goal Thirteen: Take Urgent Action To Combat Climate Change and Its Impacts. The Company also reduces plastic and waste overall to reduce its footprint and effectively does its part to reduce its carbon footprint. This not only benefits the local environment but the planet as a whole for carbon neutrality to fight climate change.
Secondly, they contribute to education in the practical sense by how they train their employees on the recycling process, distribution, and procedures to comply with carbon reduction and sustainability. According to co-owner Kathy Klockenbrink when asked about what was the company's biggest contribution to the U.N Sustainment Development Goals, she stated, "I would probably say more on the lines of education because I think I would say we're more of a field experience because you can see theory in practice. I think that's why I say education". This is a contribution to Goal Four: Ensure Inclusive and Equitable Quality Education and Promote Lifelong Learning Opportunities For All. The company's training program involves demonstrating its food sustainability, which Kathy claims that there is a learning curve that must be revised in order to find the right fit for the right person. There is a thorough process with hands-on training and quizzes to ensure that the candidate can do their job. Again, this business model serves as a model for an educational level for other businesses. This also provides training which then leads to engaged employment, which is contributing to the community for economic enrichment.
Interview
Kathy Klockenbrink, Founder/Owner
Keep this story going! Share below!
Located in the heart of downtown Princeton, NJ, Jammin' Crepes is a small locally owned creperie that specializes in making made-to-order crepes that are composed of fresh and local farm ingredients. Their mission revolves around highlighting local farms and getting quality ingredients that are at their peak of freshness to provide delicious crepes to their customers.