Sustainability Through Education & Environmental Development
SEED Aquaponics
Overview
SEED Aquaponics fosters international collaborations between students and community leaders, supports communities abroad by providing secure and healthy food sources, and provides income opportunities through custom-made aquaponic systems.
Author
Britaini Watterson
School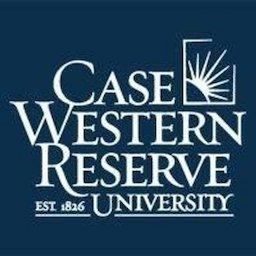 Case Western Reserve University - Weatherhead School of Management
Professor
Ron Fry
Innovation
SEED Aquaponics makes custom made aquaponic systems for businesses, individuals, and even villages abroad. Students from Allegheny College and natives of Thailand built an aquaponic system in the village, enabling them to grow fish and light weight vegetables. Future trips with students will continue to build the relationship with the people of Thailand, and students have the opportunity to learn from a cultural experience and get education credits. Students from Slippery Rock University designed a system with SEED that they will bring to Uganda as a teaching tool.
SEED Aquaponics builds systems based on the customer's needs, "I think that aquaponics is new as a technology, even though it's been around for thousands of years. In 40 years, we're going to have aquaponic systems that are all different shapes and sizes, and I like the idea of coming up with new ways to do it," said CEO Colleen Beck. SEED Aquaponics' new turnkey system will allow anyone to easily set up their own fresh produce and fish anywhere.
Inspiration
Colleen always knew that she wanted to make an environmental impact, specifically with water quality. In 2010, She traveled to Kenya for research during her graduate studies and was greatly impressed by how water was collected there. Later in 2012, MTEC International, a non-profit in Pennsylvania, sent Colleen to Thailand to research hydroponic and aquaponic systems. This trip launched Colleen's aquaponic business, as people became interested in her trip to Thailand and wanted custom made systems. In 2014, she officially formed SEED Aquaponics, LLC with a grant from Idea Foundry in Pittsburgh. The team built an aquaponic demonstration system at Garfield Healcrest Urban Farms, which produces vegetables and herbs year long in the greenhouse. Then SEED constructed a system for an NGO in Slippery Rock, PA. SEED continues to develop new systems with Slippery Rock University and Allegheny College.
Overall impact
In the world, 70% of our clean water is used for growing crops, 10% is drinking water, and the rest is used for sewage and production. Aquaponics systems provide access to clean water, because less is needed for growing food. Additionally, as the world's population increases, more food will be required using the same amount of water. Aquaponics is a solution to that challenge. With more clean water available, the climate benefits, and there is less need to tear down forests for farming.
Internationally, many people have problems with access to clean, healthy water. If you put clean water into an aquaponics system, you can guarantee that the food is safe. Aquaponics systems use less than 10% of the water normally used in traditional agriculture. The user only needs to replace water lost through transpiration and evaporation, saving on water that is hard to find, particularly in areas that are prone to drought. Water, as well as the time and money it takes to get that water, that would be used for agriculture can now be allocated for different uses.
In Nairobi, Kenya, corruption makes it so people who live in slums are forced to pay exorbitant prices for water. Without the means to afford clean water, they resort to other means, such as sewage. Using unclean water for crops creates a cycle of sickness and infant mortality. With an aquaponics system, they would have to pay for a smaller amount of water and can allocate the rest for drinking and bathing. Now they're healthier and eating food that doesn't make them sick.
Business benefit
SEED Aquaponics' commitment to flexibility and custom-made systems is unique and will allow them to introduce this technology to a wide variety of people. Their turn-key system will allow them to introduce this technology to the general population.
Social and environmental benefit
Aquaponic systems can lead to more women being educated. In many developing countries, it is the role of the woman to collect water. If a family has an aquaponics system, women no longer have to make as many long trips to retrieve water, and they can sell the fish and food for profit. The family is healthier with more time and money. With extra resources, one man in Kenya chose to send his daughter to school.
Additionally, SEED Aquaponics provides valuable international learning opportunities for local students. These trips develop "the awareness that you're not the only person in the world and that people do things differently, and it still works." Possibilities open up. "Also, you meet people along the way, and they hear your story, and it makes it a smaller world…People are people wherever you go. And most people are really good. It makes the world not so scary."
Interview
Colleen Beck, CEO & Founder
Keep this story going! Share below!
SEED Aquaponics
Pittsburgh, PA, US
Business Website: http://seedaquaponics.com
Year Founded: 2014
Number of Employees: 2 to 10
SEED Aquaponics builds custom-made aquaponic systems and fosters international collaborations between students and community leaders to implement sustainable, social, and economic development solutions. We support communities abroad by providing secure and healthy food sources without the risk of floods or droughts destroying crops.