Sustainability That Starts From Within
BrownFlynn
Overview
When Barb Brown and Margie Flynn decided to start BrownFlynn in 1996 (then a marketing and communications consulting firm), it was under the principle that their firm must make a positive impact on our world. Together, they shared a common understanding that in order to invest the time into their business, and in turn, away from their families, their business would be centered on their vision of creating "a world where all companies operate in a manner that enables current and future generations to thrive."
Since then, BrownFlynn has evolved into a corporate sustainability and governance consulting firm, and continues to make made a positive impact for its valued clients and the community. Clients seek consulting services from BrownFlynn for their deep expertise in materiality assessments, benchmarking, goal setting, reporting, and responses to leading international standards and reporting bodies such as GRI, CDP, RobecoSAM, and EcoVadis. BrownFlynn became the first US certified trainer for the Global Reporting Initiative (GRI) in 2009, and has since trained more than 1,000 individuals on the GRI reporting framework.
BrownFlynn has earned tremendous respect as a thought leader in sustainability. Each day employees at BrownFlynn live out their company's mission by partnering with their clients to "achieve positive and tangible social, environmental and economic impact - leading to sustained value." Principal and co-founder Margie Flynn shared that BrownFlynn "has a heart and soul." The firm is dedicated to serving employees and clients with a pathway to do good in the world.
Internally, BrownFlynn leadership operates with empathy by recognizing that employees of BrownFlynn make sacrifices each day to be at work to provide innovative, excellent results for their clients. BrownFlynn embodies a workplace culture where employees feel cared for and appreciated. The firm believes in the importance of flexibility to allow employees to individually find the right work-life balance to thrive and contribute their best work each and every day.
Author
Ashley Tonkinson
School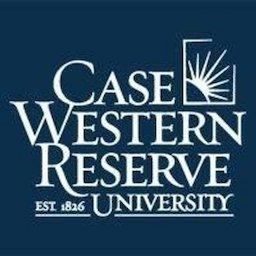 Case Western Reserve University - Weatherhead School of Management
Professor
Ron Fry
Innovation
While employee engagement and work-life balance are not new concepts, BrownFlynn's approach to creating a workplace environment where employees "don't feel afraid to fail" is inspiring and innovative. At BrownFlynn, Margie Flynn explained that "employees are asked for open communication, transparency and to approach challenges with a proposed solution." Employees are encouraged to dream, create and innovate ideas and solutions that promote sustainability without having the conversation around "what happens if we fail?"
Employees gain inspiration to dream big and do good in this world through the way leadership shows great care and empathy for the employees. Margie Flynn explained that leadership at BrownFlynn respects and values the fact that employees make sacrifices every single day to be at BrownFlynn to provide great work for their clients. BrownFlynn is dedicated to creating a workplace environment that provides pathways for employees to change the world for the better. BrownFlynn enables employees to flourish in their own individual professional pursuits and interests and doesn't have a rigid approach to career paths and opportunities within the firm.
When partnering with clients to create innovative, sustainable practices into their business, BrownFlynn recognizes that team members must be inspired in order to inspire others. They have created a corporate culture where employees are connected by trust, values and an energized shared vision of their role in promoting sustainability as the center of businesses worldwide. Through offering employees flexibility, BrownFlynn appreciates that employees can best produce world-changing solutions when they are supported by colleagues and leadership who invigorate renewal into their lives while also providing ongoing encouragement to imagine solutions and possibilities that will take businesses to the next level.
Inspiration
BrownFlynn is an inspiration for the many innovative ways they utilize reporting and strategy to make sustainability an integral part of business operations for their clients. They also exemplify an innovative approach to viewing flexibility, empathy, and collaboration as a conduit to promote the top performance from each employee. Imagine the global, positive impact if every workplace shared the same positive intent BrownFlynn has for its employees--that each team member comes to work each day to make the world a better place. This environment inspires employees to take action daily to develop innovative solutions to build thriving communities for current and future generations.
Overall impact
BrownFlynn centers the spirit behind their work with the phrase, "We are BrownFlynn." It's through this mentality of respecting each team member as being essential to the whole that offers an innovative parallel to sustainability. For sustainability to flourish every choice, resource and action made by an organization has a direct impact on a sustainable future for future generations. At BrownFlynn internal decisions with their team members and resources are their first step in operating a business that is dedicated to doing good in the world. They do this by investing the appropriate care and consideration in creating an organizational environment that allow the work at BrownFlynn team members and clients to grow, flourish and imagine even more sustainable possibilities in the future.
Business benefit
Issues associated with employees and workplace culture are often at the root of organizational challenges. BrownFlynn offers inspiration to the Organizational Development industry to create practices and HR policies that promote creative flexibility. They aim to partner with employees in achieving optimal work-life balance and a psychologically safe space to dream and explore innovative ideas with colleagues. They have built a corporate environment centered around a shared commitment to approach each day with the intention of making a positive impact in the world.
Social and environmental benefit
BrownFlynn's hope for the future is that one day all organizations consider sustainability as being integral to current and future business operations. They serve as thought leaders in the field of corporate responsibility, sustainability reporting, and innovative strategic planning.
Interview
Margie Flynn, Principal, Co-Founder
Keep this story going! Share below!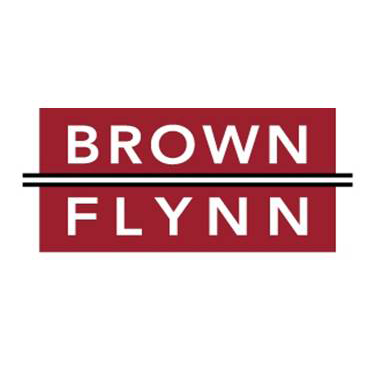 BrownFlynn
Cleveland, OH, US
Business Website: https://brownflynn.com/
Year Founded: 1996
Number of Employees: 11 to 50
Founded in January 1996, BrownFlynn is a leading corporate sustainability and governance consulting firm. Corporate sustainability and governance advisory services is BrownFlynn's sole focus. One hundred percent of BrownFlynn's business is in this space. They understand and anticipate emerging sustainability trends, stakeholder expectations, reporting frameworks, engagement tools, and best practices to keep their clients ahead of the curve.
Information found on: www.brownflynn.com