Sustainability Practice In Printing
The Environmental Printing Company
Overview
The Environmental Printing Company developed and utilises vegetable-based inks as opposed to traditional, solvent-based inks (The Environmental Printing Company, 2019). Solvent-based inks, which are widely used in the printing industry, contain numerous toxic chemicals including lead, cadmium, cobalt and mercury (Health and Safety Executive, 2019). Thus, this innovation revolutionises printing practices through minimising the harmful effects on society and the environment by eliminating all toxic substances normally associated with printing. Holistically, this innovation helps the company fulfil multiple of the United Nations' Sustainable Development Goals (SDGs) which will be elaborated on further below.
Author
Vivek Mahtani
School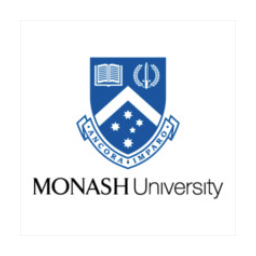 Monash University
Professor

Gitanjali Bedi
Innovation
Craig Campbell founded The Environmental Printing Company in the early 1980s which was when he began experimenting with sustainable alternatives for solvent inks. Craig is an avid gardener who grows his own vegetable produce in his organic, chemical-free garden back home. Thus, he naturally began intensively testing/experimenting with soya-based and vegetable-based inks. He discovered that through effectively balancing the ratio of vegetable-based ink to water, he was able to develop a stable, innovative ink solution which could reshape printing altogether. Craig humbly highlights that swapping over to using the innovation was "fairly straight forward" and also added "It's not hard to change, it just takes a little bit of education." This innovative substitute termed vegetable-based inks developed by the company is a perfect demonstration of how a companies effort to go green has lead to an innovation which is scalable and replicable for the entire industry, thus fulfilling SDG 9 "industry, innovation and infrastructure" (Pradhan, Costa, Rybski, Lucht & Kropp, 2017).
Additionally, this innovation protects the health of employees at the printing facility. Traditional solvent-based inks which contain poisonous chemicals can cause severe harmful effects if they come in contact with human skin as our outer layer of skin tends to absorb the ink instantaneously. This can cause skin allergies, dermatitis and even damage internal organs including the kidneys/liver (Health and Safety Executive, 2019). Furthermore, the vapour solvent-based inks produce can lead to dizziness and affect one's central nervous system. Thus, using vegetable-based inks eliminates all these unnecessary health hazards for employees at the facility and ties in comprehensively with SDG 3 "good health and well-being".
At The Environmental Printing Company, vegetable-based inks are strictly printed on recycled paper (The Environmental Printing Company, 2019). This ensures any print is degradable in nature. Prints utilising vegetable-based inks cause significantly less pollution than solvent-based prints in landfills and incineration plants (Munger, 2008). Additionally, Craig highlighted that "there's not a great deal of benefit in recycling paper if it's full of toxic ink", which reiterates why vegetable-based inks are a better alternative for future recycling. Thus, this innovation exponentially increases the sustainability of prints and positively impacts both society and the environment. It also ties back to fulfilling SDG 12 "responsible consumption and production" and SDG 13 "climate action".
Additionally, the company also engages in several other unique practices which elevate them to being recognised as a green entity. Craig hires a licensed collector to properly recycle all chemicals used in the printing process to ensure the components of certain chemicals do not go harm the environment (The Environmental Printing Company, 2019). While it costs more to do so, Craig mentioned that "it doesn't cost a fortune" and he does it for the environment. The company also uses high pressure water jets as opposed to cleaning chemicals and solvents to wash down printer rollers, where the waste water is collected, filtered and disposed of properly. This eliminates water pollution and ties in with fulfilling SDG 14 "life below water".
Inspiration
"I've always been fairly environmentally conscious, not just at work," Craig stated when asked what inspired him to experiment with vegetable-based inks. He explained that it is in his nature to show care and concern regarding the environment as a whole. Craig enjoys organic gardening and grows his own fruit and vegetable produce at home. As a father of four, he wanted to preserve the environment for future generations and hence decided to create The Environmental Printing Company with a focus on green printing.
Thus, the experimenting with vegetable-based inks began which eventually led to the development of this innovation. The innovation was discovered by Craig Campbell himself, and a sales manager who were both concerned with the environment. Craig said "It keeps me and my family healthy. The more people that do it, the more healthy people around."
Overall impact
Initially, The Environmental Printing Company was run side by side with a traditional printing business. Craig mentioned that in the early days, The Environmental Printing company only saw business from green groups because mainstream businesses/individuals were not interested at that stage. The environmentally friendly option amounted to merely 3% of total work received. Nevertheless, Craig added "we kept persevering". Gradually, the company gained more market share, and this lead to them being able to leverage/force competitors into exploring green printing and utilising vegetable-based inks as well. This exponentially increases the positive impact on the environment in the long-run. Craig highlighted that today the tables have flipped and 97% of their total customers opt for the environmentally friendly choice.
Holistically, the innovation revolutionises printing practices within the industry, and serves as a prolific example to all companies that going green is in fact possible. While competitors may be leveraged/forced initially into this practice as the customer market shifts towards green printing, the long-run benefits to society and the environment will certainly pave the way to a more sustainable printing industry. Hopefully, this innovation and Craig's story will inspire future businesses as well to incorporate sustainable practices into their entities.
Business benefit
Utilising vegetable-based inks significantly reduces overheads and increases cost efficiency for The Environmental Printing Company. As a pioneer in the industry of green printing, their practice has enabled them to achieve economies of scale in their practice. This innovative ink also generates slightly higher quality images when printed than traditional solvent-based inks which gives the company a competitive advantage over other printing companies. Additionally, as mentioned earlier, the utilisation of vegetable-based inks eliminates the potential health risk for employees of dealing with toxic chemicals, allowing for a safer working environment. Due to rising global education levels regarding climate change, the company has seen an influx of customers as many businesses and individuals are opting to go green.
Social and environmental benefit
As mentioned above, the company fulfils SDG 9 "industry, innovation and infrastructure" through providing society with an innovative alternative to solvent-based inks. The art of using vegetable-based inks in large scale printing was initially developed as a sustainable means of printing by the company, however it has been adopted by competitors within the industry as well.
Vegetable-based inks are printed on recyclable paper, making them fully degradable in the environment. This non-toxic substitute for solvent-based inks vastly reduces the negative environmental impact of printed products in landfills and waste incineration plants (Dharavath & Hahn, 2009). The degradable ink does not release poisonous substances which pollute landfills as opposed to solvent-based inks, thus protecting terrestrial ecosystems (United Nations, 2019) and fulfilling SDG 15 "life on land". Prints utilising vegetable-based inks are easier to recycle as there are no toxic substances to remove during the process. Overall, this greatly aids the process of recycling paper and is in line with fulfilling SDGs 12 'responsible consumption and production' and 13 "climate action" (Barbier & Burgess, 2017). Lastly, the use of high pressure water to clean printers as opposed to utilising traditional solvents and chemicals, coupled with the proper disposal of waste water generated ensures the company minimises water pollution. This in turn enables them to fulfill SDG 14 'life below water' through ensuring marine life is unharmed.
Interview
Craig Campbell, Owner/Founder
Keep this story going! Share below!
The Environmental Printing Company focuses on minimising the environmental impact of printing practices through utilising alternative inks, primarily made from vegetable produce. The company was founded by Craig Campbell with the aim of reducing their environmental footprint whilst maintaining a high quality of printed products through effectively developing vegetable-based inks, utilising recycled paper as well as recycling all waste paper and by-products. Through combining these practices, the company has revolutionised the art of printing to reinvent it in a sustainable form.