Sustainability: One Cookie at A Time
Christine's Cookies Co.
Overview
Christine's Cookies Co. embodies SDG 11: Sustainable Cities and Communities through her products. Christine bakes cookies and packages them using ingredients and materials that are locally-sourced and environmentally friendly. This has arisen from her background in packaging engineering and her own passion for environmentally sustainable and delicious cookies.
Authors
Shulin Madrid
Tristan Lee
Joy Lee
School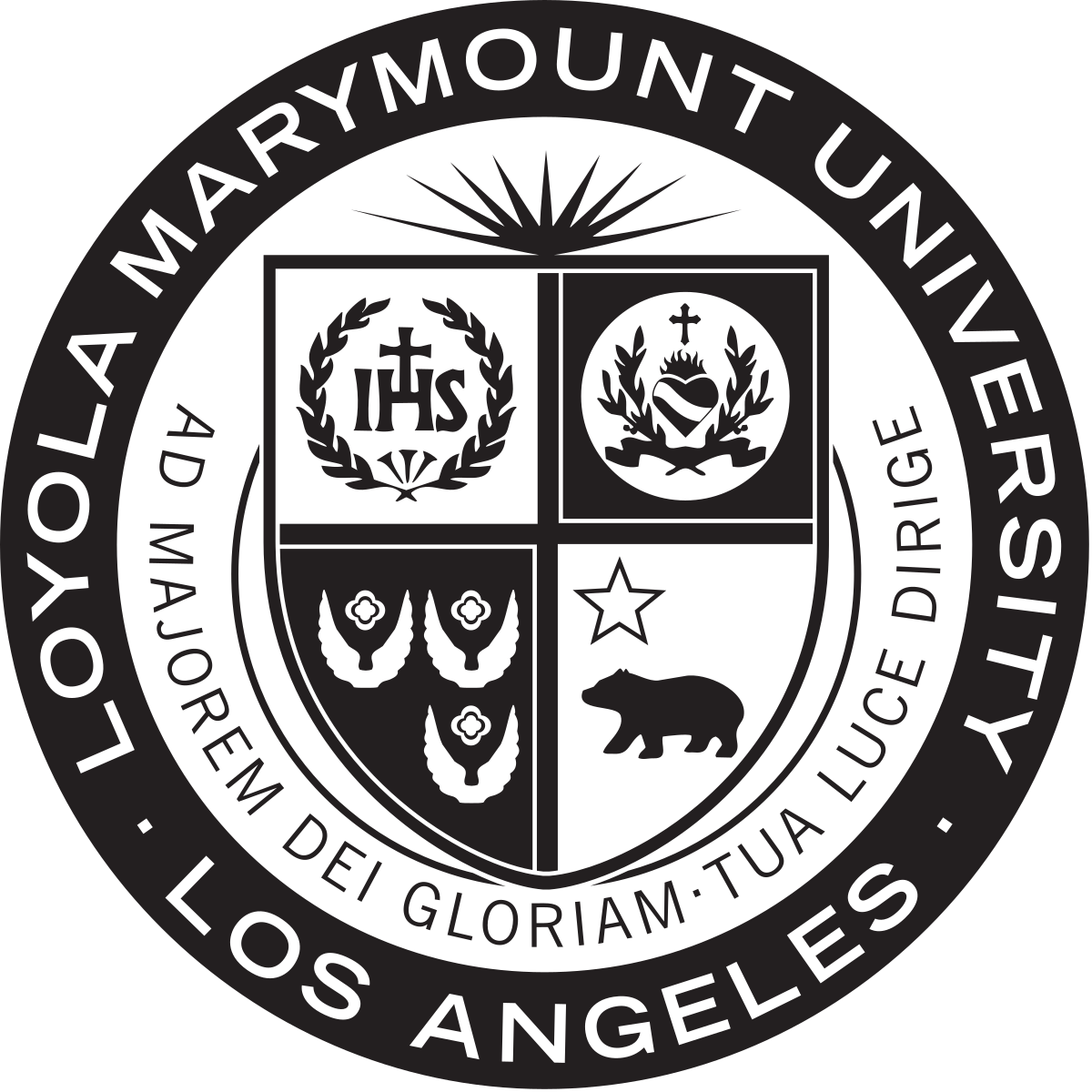 Loyola Marymount University
Professor
Jeff Thies
Innovation
Christine's Cookies Co. is a small business that makes a variety of different cookies that are packaged in paper glassine material, based in San Jose, California. Their cookie flavors include black sesame oreo, chocolate chip, chocolate walnut, half and half, and vegan chocolate chip. More importantly, their products' ingredients are sourced from local farms and manufacturers with the ultimate hopes of producing high quality, organic, and sustainable cookies.
Christine knew that she wanted to be a baker since she was in preschool. She got more serious about baking (mostly cookies) during high school and college. She frequently participated in bake sales and sold the cookies she made while sourcing her ingredients from local manufacturers. After graduating from college, Christine started her career off as an IT analyst, then became a Sustainable Packaging Manager at CISCO. She realized that she wanted to follow her true passion of baking, so she quit her job then started a YouTube channel in 2018 and became a full time content creator. Christine told us that one day "[My] hand mixer broke, so I asked my Instagram community if any one had any recommendations. A subscriber just gave me her hand mixer, which encouraged me to get back into baking." Since 2018, Christine has been on the hunt for the best cookie recipe with the help of her husband. She admitted that, "We struggled finding the perfect recipe. We wanted to make a product that is high quality and organic. I saw very few companies doing this because the most expensive thing at a bakery is labor hours and cost, so we cut down those costs. We especially struggled a lot with having an organic cookie. I knew I could not cut corners, like having a cookie that is only 90% organic, so I tried to find organic sources from organic places and local farms." In the midst of developing their business, the two utilized their extra time during the 2020 pandemic to officially launch their business, Christine's Cookies Co.
According to Christine, the goal of her company's products is to, "Bring customers closer to where their food comes from and to educate customers about their food while aiming to create cookies with 100% sustainable ingredients." Christine uses her cookies to promote the importance of sustainability.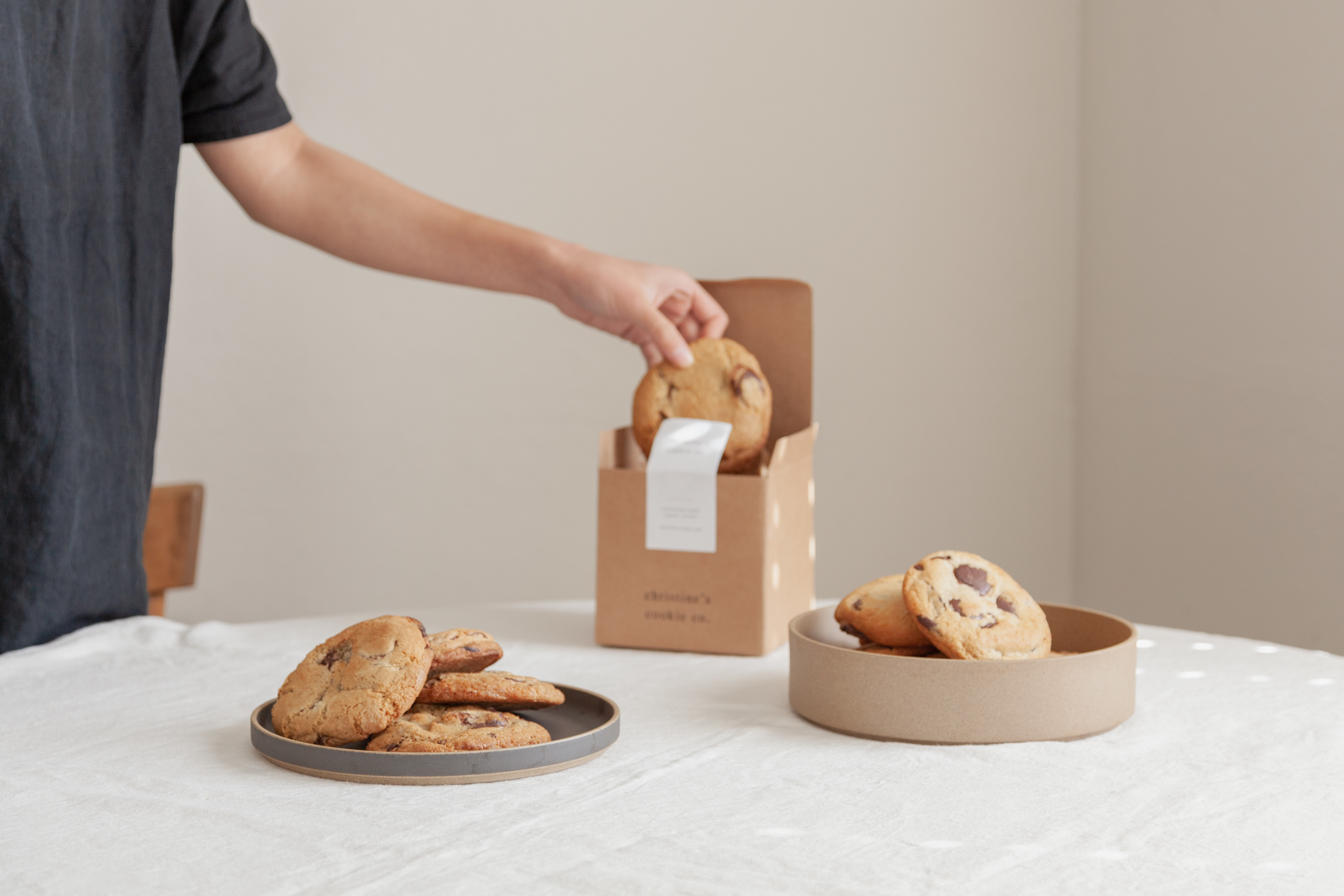 Christine's Cookie Co. using eco-friendly packaging for their sustainable and organic cookies
Inspiration
Christine noticed that people are more likely to purchase non-organic products than organic products because of the difference in prices. However, she says that non-organic products often contain pesticides or other harmful substances. She also noticed that these pesticides have a negative impact on communities, and are especially prominent in low income and minority communities. She has told us that "People often avoid organic products because they are expensive, but they need to realize that these products are good for your health. We often think about the planet but we never think of human beings ourselves." Her observations fueled her to work on finding the perfect organic and sustainable cookie recipe. She especially focuses on using organic sources, such as purchasing her chocolate and butter from local farms. She even offers delivery, local pick up, and pop up shops for her customers.
In addition to her cookies, Christine has developed zero waste and plastic free packaging for her products, "Creating a sustainable packaging solutions boils down to using fewer materials, which translates to fewer resources, fewer emissions, and less waste." She uses paper glassine bags, as well as unbleached, uncoated cardboard for her cookies. She provides discounts for her customers if they bring in reusable containers. By doing these things, she is able to help the environment through eliminating waste.
Ultimately, Christine uses her cookies to educate her customers on how each ingredient works and where each of her ingredients come from. She encourages her customers to, "Continue to challenge yourselves to become better. Humans are the ones causing harm to the environment, but we also have the ability to change these things." She hopes that her products will inspire others to protect our planet.
Overall impact
Christine says that for the business, her locally-sourced ingredients have resulted in a noticeably different taste. Larger cookie companies, like the ones found in grocery stores, often cut corners and use lower-quality ingredients in order to reduce costs. Christine's Cookie Co. is able to use higher-quality, better tasting ingredients because of Christine's emphasis on staying both sustainable and local. While this has prevented Christine's Cookie Co. from expanding across the state or even the country, but Christine expressed that she and her husband had "No intentions of being a huge chain."
Societally, Christine's focus on finding local sources for her ingredients has allowed her company to help sustain other local companies. In fact, Christine mentioned that this Mother's Day, the company was able to donate to several small businesses in the area. This extends to Christine's Cookie Co.'s desire to support local businesses that are also promoting sustainability or other social justice causes.
The unique packaging that Christine's Cookie Co. uses allows the company to cut down on plastic waste that other companies use in their packaging. In addition, the fact that Christine has decided to stay local cuts down on greenhouse gas emissions, as there are no company cars to provide these emissions. Furthermore, using locally-sourced ingredients has allowed Christine's Cookie Co. to virtually eliminate their usage of pesticides. Christine pointed out to us that pesticides are often disproportionately prominent in minority or low-income areas. Thus, cutting down on pesticides allows Christine's Cookie Co. to tackle both issues at once.
Business benefit
Christine's Cookie Co's focus on using locally-sourced ingredients and sustainable packaging is a major selling point for the company. Sustainability is their main attraction, and as Christine stated, it is the way that they differentiate themselves from the competition.
As stated before, Christine's samplers asserted that there was a noticeable improvement in taste between store-bought cookies that cut corners and often use lower-quality ingredients and Christine's Cookie Co.'s cookies, which always use higher-quality ingredients. This does prevent the company from expanding, but Christine values environmental sustainability over becoming a chain. For now, Christine runs her business through local pop-up events, and her dream goal is to have a local store front so that she can get closer to customers.
Social and environmental benefit
Both the societal and environmental benefits stem from Christine's Cookie Co.'s focus on local sourcing and sustainable packaging. Keeping the business local has allowed the company to cut down on plastic waste, greenhouse gas emissions, and pesticide use.
In addition, only using locally-sourced ingredients has allowed Christine's Cookie Co. to support many other local businesses. In Christine's words, "California is filled with food vendors . . . We would love to support the local organizations that work in sustainability and social justice." In this way, Christine's innovation innately helps with two causes at once, improving society and helping the environment one cookie at a time.
Interview
Christine Liu, CEO and Founder
Keep this story going! Share below!
Christine's Cookies Co. bakes cookies and packages them using ingredients and materials that are locally-sourced and environmentally friendly. This has arisen from her background in packaging engineering and her own passion for environmentally sustainable and delicious cookies.