Supplying Healthy Food Alternatives
Playa Bowls
Overview
The innovation of Playa Bowls is to provide a healthier alternative compared to the fast-food chains. It's to provide a healthy lifestyle.
Authors
Arun Verma
Avinash Khanchandani
Ivan Acha
Mariam Beshara
Mark Medina
School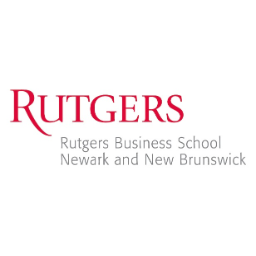 Rutgers Business School
Professor
Joseph Markert
Innovation
Playa Bowls is all about changing the way we eat food. Its main goal is to be a healthy outlet for consumers to enjoy. It's a fairly new product being only 5 years old (founded in 2014). They influence the youth and local community wherever they open a store. Our society is surrounded by fast food but Playa attempts to be a fast-food company with healthy alternatives (for example, we students at Rutgers are surrounded by establishments like RU Hungry, Boom Boom Chicken, Ramen Gami, Robert's Pizzeria, and Subway). Playa Bowl uses produce from local farms and companies to responsibly and sustainably source their bowls.
Also, they use the FIFO method on their inventory. They have been one of the main forces pushing Açaí to the American people. The fiber found in Acai berry can aid digestion. Acai berries contain amino acids that promote muscle performance, energy recovery, endurance, and strength. Acai berries have as much Vitamin C as blueberries and are also a great source of Vitamins like A, B1, B2, B3, and E.
Inspiration
Playa Bowls emerged from two young surfers' love for the food and culture they experienced on different surf trips. The two (Robert Giuliani and Abby Taylor) lived a healthy life and saw this lifestyle also in other countries and that is where they were exposed to foods similar to what Playa Bowls is today. The purpose of Playa Bowls is to provide a healthy alternative for people instead of the usual unhealthy options like fast food. What they did was bring back what they saw on their trips back to New Jersey and it grew from that point on.
The founders Robert Giuliani and Abby Taylor were involved with the innovation and in order to implement it had to find local businesses and farms with the ability to supply the ingredients to make acai bowls as well as the materials to make biodegradable bowls, spoons, lids, and straws. At the conception of this innovation, they were the sole stakeholders of the company so they both came to the agreement to implement the innovations to make acai bowls and biodegradable resources. They did link it to the UN Development Goals as they mentioned the importance of good health, innovation/infrastructure, and responsible consumption. They were able to secure funding or other resources for their innovation as they relied on local businesses and farms to supply the resources.
Overall impact
When interviewing Ms. Vega, she told our group with an extreme passion that she loves the innovation behind Playa Bowsl. She described it as, "The bowls are high in fibers and keeps your energy up throughout the day." A healthy energy booster is great for anyone rather than other energy boosters like coffee. She then went on to tell us, "The bowls are great for anyone, even if you have dietary restrictions, they can create a custom order to fit with your exact needs."
Yes, its innovation relates to a purpose. The purpose is to provide the community with a healthier option to end obesity and provide biodegradable utensils to preserve the environment. These options include fruit bowls, oatmeal bowls, and smoothies, which can be eaten as a snack or meal. By offering these healthier alternatives, they are improving the quality of life of their consumers due to their health benefits.
Business benefit
The qualitative impact of the innovation is that Playa Bowls has bettered the lives of all its consumers by offering them readily-available, cheap, eco-friendly and healthy alternatives to eat. As a result of this impact, it has not only bettered the health and wellness of their consumers but also improved the business, as they are fulfilling their social responsibility to society and the environment. In terms of this social responsibility to society and the environment, the food Playa Bowls offers helps make strides in fighting rising obesity rates in the United States and by using and offering biodegradable utensils, they have limited their plastic pollution.
Social and environmental benefit
The short term effect is that they are giving healthy alternatives to the local community, sourcing locally reduces their carbon footprint, which also makes them become more waste focused. Since they have limited stock from their suppliers. The long term effects are changing how a generation eats. Playa Bowls shows them what and how to eat to put them on a path to healthy eating. Another long term effect is its global impact. Reducing their carbon footprint, managing their waste and sourcing locally allows Playa Bowls to be at the forefront of the green movement. The members of Playa Bowls achieve this by doing inventory checks every night and making an inventory report to higher-ups. They make sure nothing is wasted during the preparation process, they prepare highly perishable only when they need it to make a bowl, and they use the FIFO for their inventory so old inventory won't spoil when they receive new stock.
Playa Bowls' impact on society has definitely taken people by storm. On the website, AIM2Flourish, it describes how Playa Bowls as a company has positively impacted its surrounding community, "Another effect Playa Bowls has is its impact on people's open-mindedness to healthy eating. With an estimated 250 to 1,000 bowls being sold at various locations around the country, there is no doubt that Playa Bowls is dealing with a quality product." Having quality and healthy products was their main goal and they have no doubt achieved that. Additionally, Playa Bowls had a goal to make their products eco-friendly and didn't fail to do that either. As described on AIM2Flourish, "one way we can already see its benefits is through the reduced waste output in the locations where there are Playa Bowls store units." This data shows how Playa Bowls' impact on society occurred.
Ultimately, Playa Bowls provides a better quality of life because the main mission is to provide a healthier alternative amongst fast-food chains. Ms. Vega mentioned that Playa Bowls provides, "healthy fruit bowls and smoothies that are filled with fiber and keep people's energy up." The quality of their products is fresh and the best they can find from local farms as well as local businesses such as ShopRite and Whole Foods. They also are economically friendly. They do this by recycling to reduce waste and they use eco bowls, spoons, lids and straws. They have implemented a made to order system and they only take out what is needed to maximize efficiency. They use the FIFO (First In First Out) method to ensure that nothing is wasted. This is how they maintain their qualitative and quantitative impact.
Interview
Jenia Vega, Chief Lead
Keep this story going! Share below!
Playa Bowls
Newark, New Jersey, US
Business Website: https://www.playabowls.com
Year Founded: 2014
Number of Employees: 1001 to 5000
Playa Bowls supplies healthy food alternatives and responsibly allocates the product they use for their bowls. They do that by partnering with local farms, preparing perishable food all when they are needed, and closely tracking their inventory with the FIFO method.