Sunwaterlife Sunwaterlife
Author
School
Professor
Global Goals
Keep this story going! Share below!
Summary
Sun-Water-Life describes in three words a solar powered system that generates about 800 liters of pure water per day. It is built for tough environments, yet it is light weight (45 kg) to be carried, and easy to operate.
Innovation
This innovation is a concrete answer to many big issues in developing countries. Indeed, polluted water is the first carrier of transmission of diseases in the world such as cholera, fatal diarrhea and hepatitis. The infrastructures aren't developed enough for all the little isolated villages in Africa. Sunwaterlife offers a means of providing fresh water for those excluded people by the innovation adapted to extreme life conditions and budgetary pressures.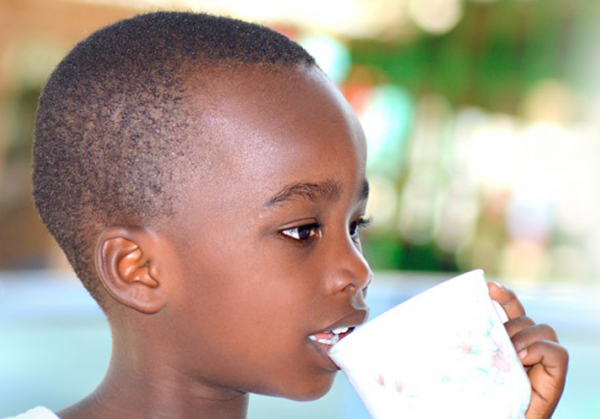 Inspiration
Christophe used to work in a company who provides power solutions to some hospitals and villages in Africa. While he was there, he observed that power is not the first necessity to those little villages or organisations. What they truly need is water. There is water in Africa, but very little clean water. There is a child dying every 15 second in the world because of waterborne diseases. So, as Christophe came back home, he was determined to find a solution to address this issue. It took him and Hervé Le Berre, his coworker, 2 years to come out with the amazing idea of Sunwaterlife, created in 2014. There appears to have been substantial investment in development and manufacturing in the year and a half they are in business. They list 7 distributors for their products and have a line of solar powered water purification systems as well as a water from air product.
Overall impact
Contrary to what is generally thought, there is no lack of water in Africa but most of the sources are polluted. The Aqualink's system permits to gain access to all these sources near the villages. Children and women, who are traditionally assigned to this task, aren't forced to walk for hours to find fresh water anymore. They can spend more time on essential things to their wellness such as education.
On the short term, this innovation is also an answer to hydric stress, consequence of natural disasters.
Business benefit
Many people believe in Sunwaterlife; the French army, some African countries armies, the Health minister of Niger and new contacts in India, Malaysia, New Caledonia and Tahiti. Five systems have been sold in Africa so far and the goal is to sell 50 systems in 2015 and 150 systems in 2017. "Each one functions like a fountain and can provide with fresh water a community of 50 to 200 persons, depending on their practices concerning water." details Christophe.
Social and environmental benefit
The story of Sunwaterlife is the story of a product that could change the day-to-day life of thousands of people over the world. In addition, this organization has an interesting culture: their employees understand that it is not only about making money, but to be the happiest you might be, to do something in a way you can be proud of yourself at the end of the day.
Newsletter
Get stories of positive business innovations from around the world delivered right to your inbox.
Interview
Christophe Campéri-Ginestet, Not available
Business information
Sunwaterlife
Number of Employees: