Sun Safety Simplified
Suncayr
Overview
Suncayr is a consumer health technology company which has innovated the world's first clinically proven UV Detection Sticker. SPOT MY UV™ is a colour-changing UV sticker that tells you how much sunscreen you need and when to reapply. Suncayr's mission is to help people improve their sun protection habits to lower their risk of skin cancer.
Authors
Chloe Sciuk
Brady Gough
Shaomei Chi
Derek Smith
Laila Khan
School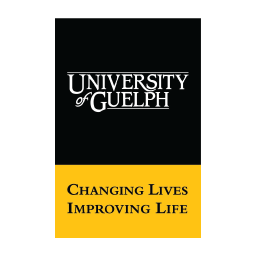 University of Guelph
Professor

Ruben Burga
Innovation
Skin cancer is the most common form of cancer in the world. It is also one of the only preventable forms of cancer with over 95% of cases caused by avoidable UV exposure. When sunscreen is used properly, skin cancer can be prevented; however, sunscreen is difficult to use properly because it is invisible when it's working and invisible when it's not.
In 2014, three engineering students at the University of Waterloo innovated a product to make a visible solution to this problem. Chad Sweeting, Derek Jouppi, and Andrew Martinko then co-founded the company Suncayr so that their technology could make an impact beyond the scope of a school project.
SPOT MY UV is a small, purple-coloured sticker that is applied directly onto the skin. Sunscreen is applied on the skin (and sticker) like normal, the user steps outside, and the sticker changes colour to show if enough sunscreen has been applied. With enough sunscreen, UV rays are blocked and SPOT is clear. With too little sunscreen, UV rays are not blocked and SPOT turns purple. Sunscreen wears off at different rates depending on what activities the user performs, such as swimming, toweling-off, and sweating. SPOT takes that into account and "will change colours multiple times throughout the day to indicate your [level of] protection."
SPOT Stickers are composed of three layers. The bottom layer is a medical adhesive that provides a safe and strong bond to the user's skin. The middle layer contains a colour-changing ink that responds to radiation from the sun. The top layer is the 'skin-mimicking layer' which is engineered to have the same properties as skin, allowing it to absorb and release sunscreen at the same rate that real skin does.
Inspiration
When brainstorming ideas for their final-year design project at the University of Waterloo, Suncayr's co-founders wanted to choose a social issue that they felt they could make a significant impact on but also one that would be meaningful to each of them. They realized that they have all been affected by cancer in some way and that two of them "have parents and grandparents who have had multiple skin cancers removed."
If effective sun protection products are already widely available, then why are rates of sunburn still so high?
The co-founders began talking with potential customers and were blown away by the response people had to this problem. "Potential customers, especially parents with young kids, really agreed they had a problem with understanding sunscreen use," remembers Martinko. "We heard complaints from parents about their children getting a bad sunburn early in vacation and really limiting what they could do for the rest of that vacation."
It was determined that consumers do not need a novel sun protection product— they need to better understand how their skin is exposed to UV radiation throughout the day. Thus, the idea for SPOT MY UV was born.
Overall impact
Unintuitively, sunscreen users have a higher risk of developing sun cancer than non-users. This is because people who apply sunscreen believe that they are safe from the effects of UV radiation and so spend more time in the sun, when in reality people use less than half the amount of sunscreen they should and do not reapply as often as they should. Studies report that 39% of people applied sunscreen before their most serious sunburn.
After extensive internal product development and testing, in 2017 Suncayr teamed with Dr. Elke Hacker at the Queensland University of Technology in Brisbane, Australia for three clinical studies. These three studies showed that:
1) The technology format (Sticker) is desirable to customers,
2) The core technology (the skin-mimicking layer) accurately absorbs and releases sunscreen at the same rate that real skin does, and
3) SPOT MY UV Stickers actually help people to use more sunscreen.
In one of the studies, 800 people at a major Australian cricket event were studied over five days to evaluate the impact that SPOT MY UV had on their sun safety behaviour. Spectators wearing SPOT Stickers reported using up to twice as much sunscreen as those wearing the control group stickers. Since people currently only use 25% to 50% of the sunscreen they should be, SPOT MY UV Stickers are bringing them much closer to using the correct amount of sunscreen, and thus getting appropriate protection.
"These studies have allowed [Suncayr] to begin demonstrating how SPOT MY UV Stickers will encourage better sun protection habits in everyone, and make it easier for people to stay safer in the sun!"
The company's long-term goal is "to reduce the negative long-term effects of sun overexposure. This includes lowering rates of sunburn, skin-aging, and skin cancer." Eventually, Suncayr hopes to make a large enough impact on skin cancer rates to lower the amount of government health care funds spent on treating it each year.
Business benefit
The largest benefit the SPOT MY UV innovation had on the business is that it is the reason Suncayr exists! The company now employs 7 people in addition to the three co-founders: three PhDs who work on improving technology and the manufacturing process as well as "four business development team members who sell and market the product to [Suncayr's] customers."
SPOT Sticker technology has created a new sector within the sun care industry which previously only consisted of non-interactive sun protection, after-sun exposure relief, and self-tanning products. This new niche is already filling with competitors trying to mimic Suncayr's patent-pending technology, some also selling stickers and others branching into alternative wearable UV-indicators like bracelets and even temporary tattoos. Thus, the innovation created its field and incited the competition within it.
The nature of SPOT Stickers serves to spread word-of-mouth product awareness, as it is hard not to ask an adult why they are wearing a sticker! Additionally, the safety and efficacy of SPOT MY UV has led to several promotions which greatly aid in product advertising. It is pediatrician and dermatologist approved and has obtained the Children's Product Certificate, indicating that the technology complies with all children's product safety rules and enables SPOT Stickers to be advertised for children 3+.
Suncayr's novel technology has also garnered it significant funds, free press, and acknowledgment. The product has "won over 50 awards including a Dyson award, grants from Johnson & Johnson, and Buffalo's 43North prize," with undoubtedly more to come.
Social and environmental benefit
At present, 1 in 6 Canadians, 1 in 5 Americans, and 2 in 3 Australians will develop skin cancer in their lifetime. Suncayr's innovation gives consumers the ability to know in real time when they need more protection from the sun. SPOT MY UV Detection Stickers make it easy to stay safe in the sun and reduce the risk of skin cancer while empowering people to keep their skin young and healthy.
Environmental sustainability has always been a goal for Suncayr, but its first focus was product viability and efficacy. Thus the first series of SPOT Stickers are not recyclable or biodegradable, which does result in some plastic waste when they are removed at the end of the day. However, Suncayr provides its product to its customers in resealable, recyclable bags to "help users ensure they bring everything back from the outdoors that they took initially." Additionally, the strong adhesive used in the sticker's base layer should prevent it from falling off in water and adding to plastic waste in the world's oceans.
Now that Suncayr has achieved their first goal of a viable and effective product, becoming fully green is next on the list. "One of the major product developments we are currently completing is biodegradability," says Martinko. "We expect to have this innovation on the market within 18 months."
Lastly, Suncayr partners with reef-safe and coral-safe sunscreens so that users do not have to choose between protecting themselves and protecting sensitive marine ecosystems. You can purchase biodegradable and eco-friendly Coral Safe sunscreen from SPOT MY UV's website at the same time you order your SPOTs.
Interview
Andrew Martinko, L to R: Andrew Martinko, CEO & Co-founder; Derek Jouppi, COO & Co-founder; Dr. Juri Mobus, Head of R&D; Chad Sweeting, CTO & Co-founder
Keep this story going! Share below!
Suncayr
Mississauga, ON, CA
Business Website: https://suncayr.ca
Year Founded: 2014
Number of Employees: 2 to 10
Suncayr is a consumer health technology company that has created SPOT MY UV - UV Detection Stickers, which change colour to tell sunscreen users when they need to reapply sunscreen. Suncayr is the first to develop this technology and has patents pending in Canada, USA, Europe, China, Japan, and South Korea. Eventually, Suncayr hopes to launch other products in new markets, addressing health needs wherever it finds them.