SU-SPORTING SOCIAL EQUALITY
Johnstone Community Sports Complex
Overview
JCSC is a community managed sport and recreation facility based in Johnstone. JCSC is a social enterprise offering a wide range of activities aimed at all members of society, from children, to parents, to those with additional needs. The overall aim is to tackle social injustice and create an environment which promotes equality and inclusion.
As a result of their innovation, JCSC are addressing a number of the UN Global Goals for Sustainable Development including;
No Poverty
Zero Hunger
Good Health and Well-Being
Decent Work and Economic Growth
Reduced Inequalities
Sustainable Cities and Communities
Partnership for the Goals
Authors
Emily Turner
Megan Wallace
Brigitte Stepper
Jennifer Patterson
School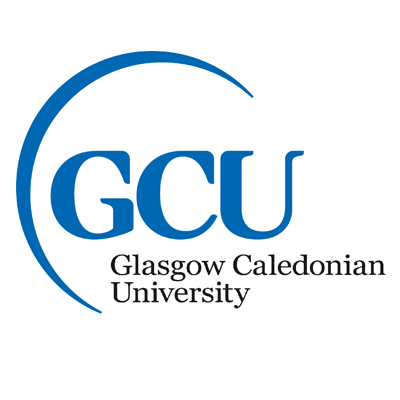 Glasgow Caledonian University
Professor
Muzammal Khan
Innovation
JCSC emerged when users of the original facility were displaced as a result of the local authorities deciding to close it down. Mark McGee, manager of Thorn Athletics Football Club and one of the founders of the innovation, described why it was essential that the facility remained open;

"In this area there is a shortage of affordable, sustainable facilities for groups like my own. And obviously the groups that were originally using this place were displaced when the place closed so it was a huge disappointment to them."
With a desire to make a difference and to ensure the health and wellbeing of the local community through the preservation of the facility, three local sports groups; Johnstone Burgh BC (Football - U21s), Thorn Athletic (Football - Amateurs) and Club Lee (Martial Arts) joined forces to form a Steering Group. Mark discussed the mechanics behind getting everyone together and their roles throughout the process of reopening the facility;
"So, we took basically representatives from each organisation and we formed the Steering Group which then became the charity, so we took expertise from obviously everyone's background. Their background running sports clubs or their job or their employment experience and that was used to obviously complete the funding application and the skills we've got were used to run the place and everything we've learned over the years we've channelled back into the project again."
JCSC has three 3 key objectives: engagement, participation and progression. Their mission is to: create an environment which encourages people to engage with sporting activities, to raise the aspirations of those within the local community – giving them the tools to sustain a healthy lifestyle – and to work together with individuals to enable them to feel confident enough to achieve their goals. In an area with high levels of deprivation, it is crucial that JCSC is a facility that is accessible to all. Mark suggests that the complex can assist those facing life challenges and stated that;
"[...] since the beginning we've engaged with those people and we've got them involved here in terms of coming to sports groups, coming to healthy lifestyle classes and maybe doing things they wouldn't otherwise do so, we're hoping that we've achieved the aim of making them healthier, we've reduced social exclusion so maybe people that are isolated in the community that wouldn't otherwise go anywhere, they'll come here."
Inspiration
The story of JCSC began in 2010 as a result of the facility having been closed for 3 years prior. The closure of the complex was a massive frustration to those groups who used the facility and in particular for Mark. During the interview, Mark explained how individuals and groups from the local community joined together to re-open the facility after its unfortunate closure;

"So, after around 2 or 3 years of being closed we decided to get together and form a steering group with the aim of trying to reopen the facility again. So, we formed a group called Johnston West Safe, which stood for the area of Johnston West but also sport and fitness for everyone. Now at that moment in time we were not a constituted organisation, but our aim was to reopen the facility again."
The motivation behind the re-opening of JCSC was to give people a chance. The local community has high levels of unemployment in conjunction with high levels of deprivation and as a result, JCSC works towards reducing social exclusion and helping people build skills.
"So, the area we are working with can be challenging in terms of unemployment, mental health issues and different things like that. So, we hope by getting people here we are improving their health, we are reducing their social exclusion because we are getting them involved and mixing with other people, and we are helping them to take part in things they otherwise would not be able to do. [...] anyone that shows an interest in doing more we can help them, train them, support them, and offer them another pathway. That could be a pathway back to work, pathway back to better mental health, pathway back to physical health."
As well as reducing social exclusion within their local community, JCSC also wants to give back to the groups who use the complex, benefiting both JCSC and the local groups who use the facility. Mark discussed the initiatives the complex offers to local community groups who use the premises, helping them increase levels of participation and profits whilst also generating revenue for JCSC that can be reinvested into the complex.
"Yes, I mean we have groups like mother and toddler (I will use them as an example) who do not make a lot of money, they are not charging people a lot at the door, so they are not making a lot of money. [...] We will work with these groups where possible to try and achieve that, it is not always possible to give everything away for free or rent the hall out for free. But where there is scope for us to do that we will and if we have had success in the past from doing it we will continue to work with them and do that in the future."
Overall impact
JCSC is a charitable organization that thrives on being able to make a positive impact on society. The complex offers a variety of clubs which are made available to people who may have a lower income and who, subsequently, may not be able to afford expensive, corporate gym memberships. Mark indicated that the re-opening of the center has facilitated opportunities in the local area: creating jobs and volunteering prospects. Whilst providing conditions for success, the sports complex aims to eliminate poverty and inequality. As a result, JCSC prides itself on creating a strong relationship with local residents, as indicated by Mark;

"Seeing the center reopen and seeing local groups being held in the center and seeing everyone around was another great sense of accomplishment and feeling as though we have helped our local community is without a doubt a high point for me".
Aside from impacting the society, the sports complex aims to create as much revenue as possible to reinvest into the JCSC by providing sports clubs which are reasonably priced, all while keeping the overall aim of the project at heart – supporting the local community. Furthermore, Mark revealed that the complex aims to remain as sustainable as possible by using the facility in an efficient way so as to be environmentally friendly.
In the short-term, JCSC has provided leisure and sporting activities at affordable and flexible prices to those who may otherwise be unable to afford such services. Their work is vital in the area of Johnstone West which has fairly high levels of poverty. For example, the clubs and groups that are open to children will try to offer a healthy snack when possible during their session which, in some cases, is the first thing that a child has had to eat that day. Mark sums up the positive effect this has on parents when saying;
"Where possible, if we are maybe helping to feed or give the kids a snack we are trying to reduce the cash burden on them".
The long-term effects of the complex can be linked to the overall well-being of the children using the services offered. The access to services and leisure clubs, such as a football team, provides structure and discipline to children. They are also more than happy to provide references for their volunteers when applying for paid jobs, which can often be a welcome addition to their application.

Business benefit
Mark revealed that JCSC managed to obtain funding of £200,000 from The Big Lottery which enabled the reopening of the facility. As a result of receiving more funding than anticipated, the complex is able to offer affordable sports and fitness facilities to the Johnstone community. The funding provided by The Big Lottery has made it possible for JCSC to provide vital services and has facilitated the development of JCSC as a sustainable business since 2012. The sports complex turns over approximately £30,000 per annum which enables the business to reinvest in the local community and continue to give back to Johnstone West residents.

Social and environmental benefit
JCSC is focused on providing a safe facility for everyone, regardless of their background. As previously discussed, the Johnstone West community faces high levels of poverty and deprivation and, as such, the facility aims to offer an affordable option to those wishing to improve their health and fitness, all while fulfilling their objectives of reducing social exclusion. For example, JCSC makes the facility available as a function hall so children can host their birthday parties there. This ensures that, while children in the area may face poverty and deprivation, they can still be celebrated and have the opportunity to make childhood memories just like other children. Ultimately, JCSC is focused on the societal benefits it can bring to the local community of Johnstone, whether it be offering affordable health and fitness facilities or bringing the local community together by providing a space which is accessible to all. JCSC aims to offer local residents the opportunity to live a better life, whether it be through providing support towards achieving better mental and physical health or providing Johnstone residents with the opportunity and tools required to get back to work.

Interview
Mark McGee, Manager and Co-founder
Keep this story going! Share below!
JCSC is a community managed sport and recreation facility based in Johnstone. JCSC is a social enterprise offering a wide range of activities aimed at all members of society, from children, to parents, to those with additional needs. The overall aim is to tackle social injustice and create an environment which promotes equality and inclusion.