Students Delivering to Students
Urbivors
Overview
Urbivors is a locally-grown produce delivery service based out of Toledo, Ohio. While the preparations for organizing the start-up of the company began back in January 2019, Urbivors officially launched operations on July 10, 2019. The organization is currently composed of two employees, co-founders Jason Gonring and Jacob Beakas. Urbivors aims to "make locally-grown produce more accessible in urban food deserts so people who haven't had access to the fresh goodness of local food in the past can now get it delivered straight to their door." To accomplish this mission, Jason and Jacob partner with local farmers from Ohio and Michigan to bring fresh fruits and vegetables to the University of Toledo (UT) as well as surrounding neighborhoods. We were able to interview one of the co-founders of Urbivors, Jason Gonring. Jason is in his last semester at the University of Toledo majoring in Electrical Engineering. During his time at UT, he was involved in an organization called Building Ohio's Sustainable Energy Future (BOSEF) which is where his passion for sustainability started, as well as where he met Jacob. He has been involved with the company since the beginning in January, but his interest in local food started long before Urbivors came to be. Jason and Jacob began brainstorming ideas for a business, specifically focusing on local food back in 2017. Since then, their desire to provide the University of Toledo and surrounding areas with fresh, local foods has grown into the creative, sustainable business that is Urbivors.
Authors
Alaina Carson
Emili Aselage
Jacqueline Shook
School
The University of Toledo
Professor

Joe Cooper
Innovation
While there are other companies similar to Urbivors, none of them cater specifically to sourcing their food locally. While this is the main selling point of the company, there are many other sustainable aspects that play into the core of the company. One of the main issues currently plaguing the present food industry is food waste. Today, about forty percent of food is lost during the transportation and refrigeration processes that occur in large-scale companies. Urbivors, however, experiences very few losses. As many of their partnered farmers are already traveling to the city, Jacob and Jason are able to meet with them to obtain the produce. This way, the farmers do not have to make separate trips to provide their produce for the company, and this also attributes to less fuel consumed while driving the trucks. There is also less energy used in the refrigeration process, as the produce is picked fresh before being delivered to the customers within a small-time span of a few days. This also means that less food becomes spoiled before reaching the customer.
An example of some of the locally grown produce that Urbivors delivers to customers.
Inspiration
The inspiration behind Urbivors developed as a result of two college gentlemen who had the desire to improve local sustainability. Jason and Jacob noticed that University of Toledo's dining halls lacked diverse, healthy food options to support several dietary restrictions as well as a healthy lifestyle. According to Jason, healthy eating at the dining hall can be summed up as, "canned peaches, a salad bar, and unripe apples and bananas." It was clear to them that healthy food choices were a need for students specifically. As the two men were brainstorming ideas about what they could do to solve this issue, they became more aware of Community Supported Agriculture (CSA). CSA is a program in which you purchase a share, and you are provided monthly with fresh produce from local farmers. However, you have to go pick up your produce, and you do not get the luxury of choosing what produce you receive each month. Jason and Jacob liked this idea, but wanted to create something that developed a connection between the farm and campus as well as cultivated a healthy living environment. They began creating their ideal local produce service in which students can have the produce brought to them, they have the ability to choose what produce/how much they would like on each order, and there was no commitment/upfront fee. Urbivors became a set-up for a "culture of healthy living and healthy eating" in which the students were in control, and were regaining the opportunity to break the stigma of unhealthy eating in college. From this point on, Urbivors sprouted into an opportunity for Jason and Jacob to turn their dreams of improving the sustainability and food quality on campus into a reality.
Overall impact
While Urbivors is a small company, it is able to contribute to three of the United Nation's Sustainable Development Goals. Urbivors contributes to Goal 2, which aims to end hunger, improve food security and nutrition, and promote sustainable agriculture. Because the company delivers, it reaches a group of consumers that would otherwise be unable to have healthy food. The area surrounding the University of Toledo is considered a food desert, as the grocery stores are miles away, with none within walking distance. Urbivors also contributes to Goal 11, which aims to make cities and areas inclusive, safe, resilient, and sustainable. The company creates a positive economic, social, and environmental link between urban and rural areas, which mirrors one of the listed targets. By creating a bond between the local farmers, Jacob and Jason, and the consumer, there is a social link that fosters both pride and education. The company also stimulates the local economy by partnering solely with local farmers, and the environmental link is that there is less food waste and fossil fuels used in transportation. Lastly, Urbivors contributes to Goal 12, which is responsible consumption and production. As mentioned above, Urbivors is able to eliminate food waste created at the retail level by delivering straight to the customer. Thus, it meets many of the goal's targets.
To further the culture of healthy living, Urbivors' plan on expanding to Bowling Green State University and the University of Michigan in Ann Arbor. Both campuses have multiple food options available to them, however, there are not fresh fruits and vegetables within a radius of four miles. The most popular items among students and people of the community are apples, tomatoes, cucumbers, bell peppers and peaches, which are products that students do not have access to because they may not own a car or the bus system does not go outside of the immediate downtown area. Additionally, Urbivors is trying to expand on produce, such as eggs, dairy, meat, cheese, and honey, which have been frequently requested. Currently, Urbivors is working to overcome legal complications to provide these desired products. The food they are able to bring to customers currently is unprocessed produce, which does not require regulations for sales. Foods such as dairy and meat require regulations to sell to insure safe, quality products for customers. The Urbivors team is pursuing multiple options to develop the legal pathway which best suits them and their customers to provide these products.
Allowing their community to gain access to fresh produce is only one facet of their operation. Urbivors wants to create a network for local food farmers to allow the community to connect with the person they are getting their produce from. Urbivors believes this connection will allow for the community to come together and teach each other valuable skills, such as farming and harvesting seeds. While Urbivors promotes distributing fresh produce to the community, their true desire is bringing the community together.
Business benefit
At this time, Urbivors is diligently working on financial reports in order to have a well-rounded view on how their business works financially. Because the company is only five months old, the company at this time had no financial trends to share. As the holiday season approaches, the company has expressed interest in creating specialized holiday meal plans for higher prices, showcasing their faith in their customers and the low risk associated with an expensive meal plan. They also have future plans to expand and offer delivery to other universities in the Northwest Ohio region, such as Bowling Green State University and the University of Michigan. Based on their impressive future plans, they are quickly growing and expanding as a successful company.
Social and environmental benefit
Urbivors also stimulates the Toledo area's local economy, as it supports "smaller farms that are in decline." For example, Jacob and Jason have a close connection with one of the owners of the Riehm Produce Farm in Tiffin, Ohio. They have personally toured the farm and learned about the processes used, so they are able to know exactly what has happened to the food they are purchasing for customers. In turn, customers can see a "little blurb" of information about the farmer on each item that they buy. This practice allows customers to be more invested in the process, as well as educate themselves about what their food goes through before it reaches their door. While this is helpful for Urbivors, it is also free advertising for the local farm.
Interview
Jason Gonring, Co-Founder
Keep this story going! Share below!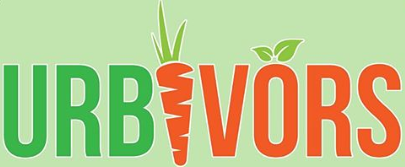 Urbivors is a student-led business that focuses on delivering fresh produce to students living on the University of Toledo campus, as well as in the surrounding area. The company is working to eliminate the food desert in the area.