Student Renters Reducing Waste
Richmond Property Ltd
Overview
The innovation of Chancellors Way, owned by Richmond Property Ltd. is a method of reducing the yearly waste of its tenants while benefiting the community of Guelph, ON, and the surrounding environment. The company created an organized way of taking items that would end up in the landfill such as food, furniture, books, electronics, and other household items and find a new home for them reducing waste, benefiting community members in need and aiding local organizations such as the Food Bank.
Author
Jack Burdey
School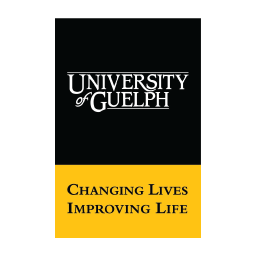 University of Guelph
Professor

Ruben Burga
Innovation
Years ago, Phil Offierski, the property Manager of Chancellors way was approached by a local member of the community named Caleb, who collected items every April that were headed to the landfill. Phil mentioned "He had been coming here for years to find those treasures and try to repurpose them. He was also into trying to help out local charities as well". Caleb had spoken to other members of the community and was interested in finding a way to help divert some of the items being thrown out during the student move-out period. Phil viewed this as both a cost savings opportunity for the company and a way to make a socio-economic impact.
Phil and Caleb worked together to create a scheme for the student move-out period during April, that categorized donations and items left behind by into bins, which were later advertised online through outlets such as Facebook and Kijiji to inform the community that they are free to collect. The idea quickly took off with members of the community volunteering to help out and resulting in a noticeable impact from the first year onwards.
Phil later explained how the innovation provided a sense of mission during the move-out period mentioning "it is not only to reduce the environmental impact, and help the company's bottom line, but also to positively benefit the community. It is a triple whammy." The waste reduction along with the perishable food, textbooks, furniture and other items going to those in need strongly enforces the community, resulting in the company contributing to the UN sustainable goal 11, which aims to make cities and human settlements inclusive, safe, resilient and sustainable.
Inspiration
The inspiration behind the innovation project at Chancellors Way came from a man named Caleb, who wanted to make a positive impact within his community. Caleb had been coming to Chancellors Way during the month of April to collect items that were left behind by the students and find a new purpose for them. Phil explained how Caleb would pawn some of the items for a couple extra dollars, but "he was also into trying to help out local charities as well. He would bring in things to habitat of humanity, things to the food bank, such as non-perishables that were in completely fine condition, he would bring it to the local food banks." After consulting with the community Caleb reached out to Phil in hopes of creating change that would make a difference. It was the drive of Caleb along with Phil's willingness and motivation to make change the way things were being done that created a more resilient and sustainable community. The innovation project was able to transform from an idea into a significant positive community impact. The willingness to make a difference is what drove this innovation and what aided in supporting the UN sustainable development goal to make cities and human settlements inclusive, safe, resilient and sustainable. The inspiration behind the innovative change displays how beneficial it can be to all areas of global sustainability when companies are willing to do their part in making the world more sustainable.
Overall impact
The overall impact of the innovation has been a significant difference in the community and the environment, which is evident in both the short and long term effects. Phil explains how although the effects of the innovation are prevalent in both timeframes, they can be seen in varying degrees among recipients. Phil explains how the short term is "best measured in the amount of waste coming out of here right away, [allowing] tenants to be able to sort things out and contribute to things like the food bank, or be able to recycle their products, or know this couch is going to somebody that needs it now, and it's not just going to the landfill." The overall waste going to the landfill is about half of what it was before the innovation began at Chancellors Way and a majority of these items are going right back into the community to someone who needs them. In the long term, Phil explained how the environmental effect would continue to reduce waste year over year and continue to make a difference forever. Phil also mentions a positive long term effect of "people within the community having things, acquiring things such as furniture. These people will come in and get a perfectly good couch, and that couch probably won't go anywhere for years to come." The best evidence of these effects is the weight reduction of garbage, and the reduction in the number of trips taken to the landfill, however many of the impacts are more indirect to the individuals and families that benefit by acquiring items they required.
Business benefit
The most prevalent benefit to the company can be seen from a strictly business standpoint. In addition to the positive factors that align with the UN's sustainability goal(s), the innovation provides a number of positive impacts related to economics and elements of running a business. Phil mentions how "we were able to reduce the amount of money we were spending on hauling waste out of here by a pretty large amount, roughly 40-50% [which] basically reduced our waste bill by half." A company that houses students can collect a significant waste bill during move out time and finding ways to reduce it provided cost savings. The ability to make a positive difference as well as decrease costs is a win-win from the business. Phil goes on to mention that some extra spending was required to get the program up and running with spending on items such as "water, special roll-off bins we got, special container bins we got to store the furniture in, along with some gloves, bags, things to help out the process." Once all expenses are factored in Chancellors Way saves about 5-10% overall, but Phil considers it a success mentioning "at the end of the day, that is still, in my mind great, if it doesn't cost any money, we can do something good, it's a no-brainer I think for any business." Even at break-even costs, the benefits of the project aid in the reputation and brand of the complexes, promoting a place to rent that cares for its community.
Social and environmental benefit
The impacts of the innovation at Chancellors Way is evident in both societal and environmental measurables. The societal impacts are best seen through the reuse of items being disposed of at the end of the year. Items such as furniture, books, perishables, and other household items are going towards someone who needs them, rather than the landfill. Phil explains how he noticed a particular group of the community who was benefited, "definitely a lot of newcomers to the country coming in. Some of these items are prohibitively expensive, mattress, couch, kitchen table. If you go into a cheaper store like Ikea, it will cost you a few hundred dollars." Not only did this innovation divert these items from becoming waste, but it also saved newcomers hundreds of dollars on items such as furniture. Also, the reduction of rubbish to the landfill every year provides a significant environmental benefit caused by the innovation. Phil described how "we went form 600 yards of waste to about 350-400 yards. It is a pretty massive amount of waste that was being diverted from the landfill." This waste is significant when compiled year over year as the program continues. The separation of materials for disposal also makes a difference in the way items are recycled and disposed of, such as heavy metals and up in places,

Interview
Phil Offierski, Property Manager
Keep this story going! Share below!
Richmond Property Ltd is a Real Estate/Housing Company that has a sub-focus on student housing near densely populated university areas. The company has been operating in London, Ontario for 10+ years housing over 1500 students. The company's focus on quality housing with professional management has allowed them to expand over the last decade into new areas such Chancellors Way in Guelph, ON.