Step Outside: Cleveland Beyond the Buildings
The Everarbor Company
Overview
The Everarbor Company combines two passions into one up-and-coming company: a love of the outdoor lifestyle and a commitment to the use of Cleveland-based materials. Their focus on locally sourced re-purposed materials is so deep founder Derek Skapes has even used the fence to his own home in the form of shelving for their storefront. But finding new and inventive ways to reuse discarded materials is not all this the small, but quickly growing, company does. They specialize in locally-sourced apparel and arboricultural services while also offering a specialized nutrient rich supplement called Everbrew for urban farms and residential gardeners; again crafted using locally sourced re-purposed raw materials.
Author
Dominic DeMore
School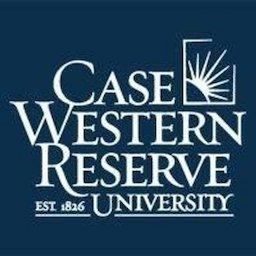 Case Western Reserve University - Weatherhead School of Management
Professor

Chris Laszlo
Innovation
The Everarbor Company innovates in many ways but the their commitment to re-purposing materials most other companies would discard is obvious. They take what others see as trash and craft it into shelving, fencing, or even a bridge to create a path over a small creek. However, the shining star for Everarbor is their nutrient rich soil additive Everbrew. It can be utilized in many forms from large scale farming to small urban gardens and everything in between. The product is formed using the waste from local Cleveland breweries and coffee shops that would otherwise go to a landfill. For context, breweries alone are left with 85% of their of their raw materials in the form of spent grain that serves no further use. Everarbor, unlike its competitors, has found a purpose for these materials.
In addition to Everbrew the company also takes great pride in their efforts to use tools and methods in their tree cutting service that are EPA certified and do not create a carbon footprint. This means the company does not use a wood chipper, heavy machinery, and will even make sure that trees that are removed from client's properties are sent to local re-purposing mills.
Inspiration
Skapes was inspired by his work and travels across the globe to start The Everarbor Company but his time spent in the American North West was the true spark. He wanted to bring the same outdoor appreciation and lifestyle he experienced to North East Ohio. To do so he built a company that is focused on outdoor clothing, design, recreation, conservation, relationships, landscaping, tree work, and agricultural products that are all locally sourced from the greater Cleveland area.
Cleveland offers just as much wildlife, biodiversity, weather, and outdoor recreational facilities as any other city and Everarbor was created to make sure that everyone knows it!
Overall impact
As Skapes has said many times before, the company wants people to "Step Outside" and appreciate what the world has to offer them naturally. The company reminds some and informs more of the lush green spaces that we all have available to us. While most people think of Cleveland as only the sports teams or a river catching on fire, Everarbor shows there is more to offer. "Step Outside" enjoy the national parks such as the Cuyahoga Valley National Park and appreciate what is available while doing your part to conserve them. The Everarbor Company is producing locally sourced products, re-purposing locally acquired materials, creating a nutrient rich product that gives back to the earth with their soil additives, and most of all inspires all of us to do more while chasing our dreams.
Business benefit
The Everarbor Company opened their doors in 2015 and faces the same challenges as any other business. They are competing against the "big brothers" in the field (North Face or Patagonia) but are already seeing the returns of a sustainable business. They have built a strong brand based on impressive designs in a market that is void of a true environmentally-focused apparel company. Being first to market in the Cleveland area, they have set themselves up for a long sustainable hold on the industry. In reference to the "big brothers" Skapes said, "They don't see me as competition yet, but I certainly see them as competition". The foundation for his business model is there, as anyone who takes a walk around the streets of Cleveland is bound to see other Cleveland-based clothing brands. But with the focus on locally sourced ecological conscious products, The Everarbor Company is building a strong brand that can rival, if not exceed, any other.
Social and environmental benefit
The shining environmental star of the Everarbor brand is Everbrew, a "compost made from hand crafted beverages". The specialty fertilizer or soil additive can be used in any type of garden and is created using a mixture of coffee shop and brewery waste that otherwise would be fated to a landfill. It is Ohio Department of Agricultural certified and offers higher nutrient levels than some leading brands (3.43% nitrogen). Everarbor even takes sustainability to the next level with Everbrew as they offer a 10% discount on your next purchase when you return your empty bucket.
The environment benefits don't stop with re-purposed materials and Everbrew however, as Everarbor offers tree and landscaping services that approach "each job with both a scientific understanding and a respectful practice upon the environment". They have a zero carbon footprint by not using a wood chipper, heavy emissions generating equipment, and only use EPA qualified chainsaws. Their certified arborists keep things "old school" by climbing trees and haul away wood debris and organic material to local re-purposing facilities. Everarbor is truly a "jack of all sustainable trades" as they even offer professional and humane wildlife rescue and prevention for those of us who love animals but don't necessarily want them calling our back backyards home.
The final point of societal benefit is near and dear to Everarbor's heart as it is for every native of Northeast Ohio. They produce their apparel from local companies, host community events to launch new products, and bring awareness to the wonders that are Northeast Ohio's natural environments. Soon the company plans to work with local universities to bring in interns to continue the education of students who have a passion for bettering the environment and creating more and more jobs in the community. As is true with all cities, a key to growth is keeping your top talent in your city.
Interview
Derek Skapes, Owner/Founder
Keep this story going! Share below!
The Everarbor Company is a Cleveland based apparel and arboricultural company that is focused on the outdoor lifestyle. In addition to selling branded apparel the company also sells an alternative soil additive developed using the by products of local Cleveland breweries and coffee shops. Their mission is, "to provide alternative eco-solutions and create apparel for people with an enthusiasm for the outdoors".