St1's Geothermal Heating Plant
St1
Overview
St1 is constructing the first industrial-scale geothermal heat plant in Finland with the capacity of up to 40 MW. The most important goal of this pilot project is to develop and test technically and financially profitable solutions for all work phases of the geothermal business concept so that it can be commercialised. The innovation contributes to SDGs 7, 9, 11, 13 and 17.
Authors
Kim Duong
Jaana Saarenheimo
Mireille Bathgate
Roosa Kelo
School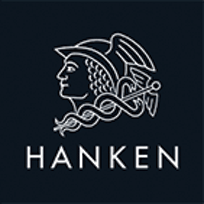 Hanken School of Economics
Professors
Anna Dziuba
Martin Fougere
Innovation
St1 is constructing the first industrial-scale geothermal heat plant in Finland with the capacity of up to 40 MW. The most important goal of this pilot project is to develop and test technically and financially profitable solutions for all work phases of the geothermal business concept so that it can be commercialised. St1 will sell the output to Fortum, which can cover as much as 10 % of the district heat needs in the Espoo region. Many cities in Finland are still using coal to produce heat. St1 is partnering with the City of Espoo which is one of the forerunners of sustainability as it aims to be fossil free ahead of official timeframes. Espoo has been instrumental in enabling this project to take place e.g. through providing licenses and connecting St1 with other partners such as Fortum.

Although geothermal heat is widely used in countries with favourable geographical and geological conditions, this pilot project by St1 in Otaniemi Espoo is the very first of its kind to take on the world's hardest granite rock material which is also the oldest dating back 1,8 billion years. In addition to these challenges the hole being drilled reaches the depths of 6,4 km making it the deepest geothermal hole in the world. The beauty of this heat production method is that it is totally CO2 free energy with zero emissions, creating heat without burning anything.
Inspiration
The driving force of such an innovative project is the need for transformation from fossil energy to sustainable carbon cycle in order to mitigate climate change. The owner of St1, Mika Anttonen, considers himself lucky to be in a financial position which allows developing solutions for renewable energy. He states that electricity storage capacity is the main obstacle for the use of renewable energy such as solar or wind power as batteries are not good enough. Although St1 cannot change the world on its own, they are taking steps for moving away from a fossil world to a renewable one. They are using the cash flow collected from the traditional fuel business to developing renewable solutions.
Matti Pentti, Director of Renewable Energy at St1 explained this as an innovative project they just had to undertake after being introduced to the option. This was the next step after wind energy. The pure engineering in Finnish bedrock and facing multiple challenges which have been solved as a team are a source of inspiration in this project. St1 finds it inspiring that despite knowing they will encounter tons of problems they were determined to find solutions and thanks to having several kinds of people joining their force they have managed to solve those challenges.
Overall impact
After a successful pilot project and learning how to control costs of these projects, geothermal heat plants could become a major way of producing sustainable and emission free energy. This could have a huge impact on energy production and in action mitigating climate change.
Business benefit
St1 does not yet expect commercial success out of this current pilot project. They will need to carry out a couple of more pilots making use of this steep learning curve in order to ascertain optimal methods. They have learned and need to learn more about how to do the drilling, how to do the water stimulation in the bedrock and how to design the production facility for best results in the long run. They have also learned how not to do many things and are able to do the next plant with a much lesser cost than this one. Matti Pentti explained that their target after 2 or 3 more plants is to produce heat with 1,2 million euros per megawatt. Once this innovation can be taken to scale, no other heat production method can beat this method cost-wise.
Not all countries need heating like Finland but at least water is heated almost everywhere, people like to take warm showers. There is definitely a market for heating energy all around the world and sustainable methods are needed. Therefore there is a clear business opportunity for sustainable energy methods as those are tested and found to be working cost efficiently.
Social and environmental benefit
Intelligent Community Forum, a global network of cities and regions, has selected The City of Espoo as the most sustainable city in Europe, which is the official strategy of Espoo. Instead of aiming to reach the SDGs by 2030, 25 cities around the globe among which Espoo are forerunners having set their target for attaining it already by 2025.
Contributing to SDG number 17 Partnerships for the Goals
As the St1 geothermal project is situated in Espoo, it can be said that the partnership is made in heaven as it is based on common goals and values. Elina Wanne, Project Manager of Sustainable development at the City of Espoo, emphasised during our interview with her that very little can be achieved alone, it is only through working together that big problems can be solved, and success achieved. Also our interviewee Matti Pentti, Director of Renewable Energy at St1, praised the seamless cooperation they have had with Espoo and also that with Fortum which is the seller.
Contributing to the SDG number 7 Affordable and Clean Energy
The geothermal piloting projects of St1 is based on the very tenets of emission free energy which can be produced by harnessing heat provided by mother earth. Once moving onto the next level and scaling up after having solved all the teething problems, the potential of this kind of heat production is tremendous.
Contributing to the SDG number 13 Climate Action
In reference to SDG number 7, this project naturally bears positive effects on climate as other heat production methods are not so environmentally friendly. This method is a way to produce heat without burning something. The more geothermal plants that can be built, also in Finland despite having the hardest bedrock in the world, the bigger the climatic benefit.
Contributing to the SDG 9 Industry, Innovation and Infrastructure
As this project is not just one of a kind but the very first of its kind, innovation is at the heart of not just the project technically but also of the people involved in it. Great passion coupled with the capacity to dream big and see beyond problems, hurdles and challenges is how innovations are born.
Technically this project has been immensely challenging, which has resulted in great leaps for the industry of geothermal heat at large. And due to its essence of space-saving, being just two holes in the ground, it contributes to sustainable infrastructure.
Contributing to the SDG 11 Sustainable Cities and Communities
Also as urbanization is an ever-growing issue and the scarcity of space in high density areas such as big cities is a real problem, this energy production method may help in solving those as well. One benefit of geothermal heat is the minimal space it takes up. As said above, it is literally just two holes in the ground after the plant is finalized. Geothermal plants do not have chimneys, nor emissions, nor do they emit particle matters and moreover it does not need any raw material and hence no need for space to storing it. It does not make noise or does not smell bad. It is a very viable solution to urban environments.
Interviews
Matti Pentti, Director, Heat from the Ground, St1 Oy
Elina Wanne, Project Manager of Sustainability Development. Mayor's Office, City of Espoo, Finland
Keep this story going! Share below!
St1
Helsinki, Helsinki, FI
Business Website: https://www.st1.eu
Year Founded: 1997
Number of Employees: 501 to 1000
St1 is a Nordic energy company whose main market is Finland, Sweden and Norway with a turnover of 6,885 million euros. Although their main business is now in fossil-based products, they are involved in several renewable energy projects such as wind power, biofuels and geothermal heat. The vision of St1 is to be the leading producer and seller of CO2-aware energy.