Sow Life after Life // Sembrar vida después de la vida
Red de Vida Gaviria
Overview
According to Global Forest Watch (2022), Colombia lost 259 million hectares of natural forest, being the sixth country with the greatest loss of natural forests in the world and the fourth in Latin America.
Mourning and loss of loved ones is one of the main sources of depression according to the Association of Health Insurance Management Companies (2021).
The situations mentioned above were the triggers for Gaviria Group to "design and implement a business line that seeks to generate sustainable and attractive solutions for the market called "Red de Vida Gaviria" says Gloria Patricia Soto. The mission is to generate solutions that contribute to the preservation and conservation of ecosystems by contributing to the reforestation of areas of ecological interest and at the same time provide tools that promote the well-being and mental health of Colombian families.
===============================================================
De acuerdo con Global Forest Watch (2022) Colombia perdió 259 millones de hectáreas de bosque natural, siendo el sexto país con mayor pérdida de bosques naturales en el mundo y el cuarto en Latinoamérica. En esa misma línea la región de Bogotá y Cundinamarca en tan solo 20 años perdió 63.300 hectáreas con cobertura arbórea relativa, lo que equivale a una disminución del 100% desde 2000 y del 1.3% del total mundial identificando; algunas causas de esta situación es la expansión de la ganadería, los monocultivos y la mancha urbana de la capital y las principales ciudades del departamento.
Otra problemática mapeada es el de la Salud mental. De acuerdo con la Organización Mundial de la Salud (OMS) más de 300 millones de personas viven con depresión y aumentó un 18.4% entre el 2005 y el 2015. Solo en Colombia a raíz de la pandemia, siete personas cada día cometen suicidio, un verdadero problema de Salud Pública que apenas estamos conociendo, siendo los duelos y las pérdidas de seres queridos una de las principales fuentes de depresión según Asociación de Empresas Gestoras del Aseguramiento en Salud (2021).
Las situaciones anteriores, fueron los detonantes para Grupo Gaviria a "diseñar e implementar una línea de negocio que procura generar soluciones sostenibles y atractivas para el mercado denominada Red de Vida Gaviria" dice Gloria Patricia Soto. La misión es generar soluciones que aporten a la preservación y conservación de los ecosistemas contribuyendo con la reforestación de zonas de interés ecológico y a la vez brinde herramientas que promueven el bienestar y la salud mental de las familias colombianas.
Authors
Sergio Sierra
Monica Cuervo
Ana Gomez
Daniel Paez
School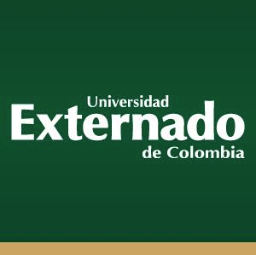 Universidad Externado de Colombia
Professor
Gustavo A Yepes López
Innovation
Planting trees to immortalize the memory of a loved one is the focus of the service called "Cultivando tu recuerdo" (Cultivating your remembrance), a product designed for families in Bogotá that seek to give meaning to the death of a loved one, contributing emotionally to the experience of their loss.
The service consists of planting the ashes in an urn made of corn polymer in environmental recovery areas located in different reserves located in Bogota and Cundinamarca. Along with the ashes, 4 trees of a native species of the region are planted and a commemorative plaque alluding to the legacy of the loved one. The care and maintenance of the area and the accompaniment of a specialized professional are part of the process.
The urn is 100% biodegradable and with the ashes become nutrients for the planted trees together with the due care and maintenance provided by the company to ensure successful reforestation. Likewise, "the family accompanied by the team of professionals can go afterward to visit the planted trees as part of the process of accompaniment and healing of their grief and contribute to the maintenance and care of the ecosystems," -Gloria Patricia Soto.
===============================================================
Sembrar árboles para inmortalizar el recuerdo de un ser querido, es el foco del servicio denominado "Cultivando tu recuerdo", un producto diseñado para las familias bogotanas que busca dar un significado a la muerte de un ser querido y contribuye emocionalmente la experiencia de la pérdida y que complementa la oferta de la línea de negocio Red Vida Gaviria.
El servicio consta del derecho a siembra de las cenizas que se disponen previamente en una urna construida en polímero de maíz en zonas de recuperación ambiental ubicadas en diferentes reservas de Bogotá D.C. y Cundinamarca. Con el depósito de las cenizas se realiza la siembra de 4 árboles de las especies nativas de la región, una placa conmemorativa alusiva al legado del ser querido, el cuidado y mantenimiento de la zona y el acompañamiento de un profesional especializado en proceso de duelo.
La urna es 100% biodegradable y junto con las cenizas pasan a ser nutrientes para los árboles sembrados, lo cual junto con el debido cuidado y mantenimiento provisto por la compañía aseguran una reforestación exitosa. Así mismo, "la familia acompañada por el equipo de profesionales puede ir posteriormente a visitar los árboles sembrados como parte del proceso de acompañamiento y de sanación del duelo y aportar al mantenimiento y cuidado de los ecosistemas" menciona Gloria Patricia Soto.
Inspiration
From years of experience and being at the service of the community led Grupo Gaviria to understand the importance of a solution like Red Vida Gaviria. In the words of its Gloria Patricia Soto, "Grief is not overcome but extended, and this is why an emotional service is required, oriented to offer tranquility to relatives through an experience that transforms the somber idea of death to a natural and significant experience." This is where the value of the product aimed at exalting the legacy and emotional footprint through the planting process is framed, which she calls "Cultivando tu recuerdo". The dream of Grupo Gaviria is to generate a sustainable reforestation process and family healing.
===============================================================
Fueron años de experiencia y de estar al servicio de la comunidad lo que le llevó al Grupo Gaviria a comprender la pertinencia de una solución como Red Vida Gaviria en palabras de su representante "los duelos no se superan, se elaboran y que para ello se requiere de un servicio emotivo, orientado a brindar tranquilidad a los familiares por medio de una experiencia que transforma la idea lúgubre de la muerte hacía una experiencia natural y significativa" menciona Gloria Patricia Soto, es ahí donde se enmarca el valor del producto dirigido a exaltar el legado y la huella emocional por medio de un proceso de siembra, a lo cual llama "Cultivando tú recuerdo", de esta manera el sueño de Grupo Gaviria es generar un proceso de reforestación sostenible y de sanación familiar del duelo.
Overall impact
Red Vida Gaviria identifies with three ODS:
ODS 3 / Health and well-being: by raising awareness about the importance of managing the grieving process and providing specialized accompaniment to work on restoring the well-being of people who face the loss of a loved one. "Red Vida Gaviria aims to promote the mental health and well-being of families during a natural process that is complex and generates adverse effects when not being accompanied responsibly," says Gloria Patricia Soto.
ODS 13 / Climate Action: the need to take climatic actions becomes increasingly imperative. "Red de Vida generates a valuable contribution to the care of the environment and provides a comprehensive solution that relieves families to dispose definitively of the ashes of their loved one, in a natural landscape that provides tranquility and hope" says Gloria Patricia Soto.
ODS 15 / Life on Land: due to the indiscriminate use of land by mining, potato farming, and drug trafficking, hundreds of thousands of terrestrial species have been displaced and hundreds of hectares of native forest of the Savannah in Cundinamarca and Bogotá have been razed. "Red de Vida Gaviria contributes to the restitution, rehabilitation of protected areas such as paramos and subparamos in order to return to nature a safe space where the wide biodiversity of the country can coexist" says Gloria Patricia Soto.
===============================================================
Hemos identificado que Red Vida Gaviria se conecta directamente con tres ODS:
ODS 3 / Health and well-being: Al concientizar a la población sobre la importancia de gestionar su proceso de duelo y brindar el acompañamiento especializado para trabajar en el restablecimiento del bienestar de las personas que afrontan la pérdida de un ser querido. "Red Vida Gaviria tiene el propósito de promover la salud mental y el bienestar de las familias ante un proceso natural que es complejo y genera efectos adversos de no ser acompañados responsablemente" manifiesta Gloria Patricia Soto.
ODS 13 / Climate Action: La necesidad de tomar acciones climáticas se hace cada vez más imperativa, es por esto que; la siembra de árboles nativos de la región por fallecido aporta significativamente al proceso de reforestación. "Red de Vida Gaviria genera un valioso aporte al cuidado del medio ambiente y proporciona una solución integral que alivia para las familias el disponer de manera definitiva las cenizas de su ser querido, en un paisaje natural que brinda tranquilidad, esperanza y sosiego" manifiesta Gloria Patricia Soto.
ODS 15 / Life on Land: Debido al uso indiscriminado de tierras por parte de la minería, el cultivó de papa y el narcotráfico, cientos de miles de especies terrestres han sido desplazadas y centenares de hectáreas de bosque nativo de la Sabana De Cundinamarca y Bogotá han sido arrasados. Desde "Red Vida Gaviria contribuye a la restitución, rehabilitación de zonas protegidas como páramos y subpáramos con el fin de regresar a la naturaleza un espacio seguro donde la amplia biodiversidad del país pueda coexistir" manifiesta Gloria Patricia Soto.
Business benefit
The design of this type of service has been financially sustainable and the projection of its sales in the following years will enable the company to continue positioning "Cultivando tu recuerdo" and its business line "Red de vida" as a strategic unit for the organization and competitive advantage. According to Maia Research, a growth of 12.6% in the funeral market is expected by 2025.
This product has been a disruptive innovation in a traditional market, which reinforces behaviors and beliefs around funeral services "a natural solution to place the ashes in a biodegradable urn made of corn plastic, having them in a protected ecosystem. With the planting of trees the care and maintenance of the natural area, with a plaque that personalizes each tree planted to exalt the legacy" says Gloria Patricia Soto.
Colombian families begin to understand that there are "new ways of resignifying death" says Gloria Patricia Soto.
=============================================================
Desde su diseño se dispuso que este tipo de producto sea financieramente sostenible por lo cual la proyección de sus ventas en los siguientes años permite a la compañía seguir posicionando a "Cultivando tu recuerdo" y su línea de negocio "Red de Vida" como una unidad estratégica para la organización y una ventaja competitiva del Grupo Gaviria. En donde, según Maia Research, se espera un crecimiento del 12.6% del mercado funerario a 2025.
Así mismo, este producto ha sido una innovación disruptiva en un mercado tradicional, que refuerza los comportamientos y creencias en torno a los servicios funerarios "una solución natural para ubicar las cenizas en una urna biodegradable elaborada en plástico de maíz, disponiéndolas en un ecosistema protegido, con la siembra de árboles el cuidado y mantenimiento de la zona natural, con una placa que personaliza cada árbol plantado para exaltar el legado" menciona Gloria Patricia Soto.
De esta manera, las familias colombianas empiezan a comprender que existen "nuevas formas de resignificar la muerte" dice Gloria Patricia Soto, a través de la reforestación de los bosques nativos regionales se logra disminuir la contaminación en el agua y aire, evitar inundaciones y sequias, regular el clima para tener la esperanza de una vida mejor. Siendo así un buen negocio "Red de Vida" del Grupo Gaviria al contribuir en conservar y preservar el planeta, la biodiversidad y los recursos naturales y aportar a las familias paz, tranquilidad, sosiego y la mejor ofrenda a quienes amamos. "Sembrando vida después de la vida" menciona Gloria Patricia Soto.
Social and environmental benefit
In more than five years on the market, the number of services demanded per year from "Cultivando tu recuerdo" have increased significantly". In 2021, about 312 native trees were planted and specialized accompaniment was provided to more than 80 families. According to the projections of the organization, by 2022 are projected to plant more than 400 trees, likewise, it is expected to triple these figures for the next four years" says Gloria Patricia Soto. By 2022, the aim is to mitigate approximately 1,067 kilos of CO2.
This inspired Grupo Gaviria to design natural and innovative alternatives for people who want to keep the environmental legacy alive to honor their loved ones, "A contribution of our know-how for humanity that results in the care of the emotional well-being of people who go through this situation of death, are several aspects that contribute positively to this initiative; environmental social responsibility, protect some of our greatest treasures the ecosystems of paramo, take care of the welfare of the people and generate income for a business unit" says Gloria Patricia Soto.
==============================================================
En sus más de cinco años en el mercado, la cantidad de servicios demandados por año de "Cultivando tú recuerdo" han venido en aumento de manera significativa, "en el 2021 se sembraron cerca de 312 árboles nativos y se proporcionó de manera conjunta el acompañamiento especializado a más de 80 familias. De acuerdo con las proyecciones de la organización, para el 2022 se proyectan sembrar más de 400 árboles, así mismo, se espera triplicar estas cifras para el próximo cuatrienio" dice Gloria Patricia Soto. Con esta cantidad que se proyecta sembrar para 2022 se busca mitigar a aproximadamente 1.067 kilos de CO2.
Inspirando así al Grupo Gaviria a diseñar alternativas naturales e innovadoras para las personas que desean mantener vivo el legado medio ambiental para honrar a su ser querido, "un aporte de nuestro saber hacer para la humanidad que redunde en el cuidado del bienestar emocional de las personas que atraviesan por esta situación de fallecimiento, son varios los aspectos que contribuyen de manera positiva esta iniciativa; la responsabilidad social ambiental, proteger unos de nuestros mayores tesoros los ecosistemas de paramo, cuidar del bienestar de las personas y generar ingresos para una unidad de negocio" manifiesta Gloria Patricia Soto.
Interview
Gloria Patricia Soto, Director Red Vida Gaviria
Keep this story going! Share below!
Red de Vida Gaviria
Bogotá, Cundinamarca & Bogotá D.C, CO
Business Website: http://reddevida.com.co/
Year Founded: 1887
Number of Employees: 51 to 200
"With more than 135 years Grupo Gaviria is one of the most experienced funeral homes and is consolidated as the first option in the funeral market of Colombia. Located in Bogotá, Colombia today it has more than 103 employees and provides services to families from all over the country," said Gloria Patricia Soto, general director of Red de Vida Gaviria. Likewise, it is recognized for being part of the funerals of important public figures, entrepreneurs, and figures in the arts and science.
Gaviria Group has seen innovation as a differential element of the business. They were the first ones to put in service a hearse in the country, introduce the concept of wake rooms in the 70s and consolidate itself as a platform for solutions in the mourning processes of Colombian families. Hence the spirit of innovation allows them to design service as "Cultivando tu memoria" a flagship service of Red de Vida Gaviria's business line.
===============================================================
"Con más de 135 años de historia Grupo Gaviria es una de las funerarias con mayor experiencia y se consolida como la primera opción en el mercado funerario de Colombia, ubicada en Bogotá D.C. Hoy cuenta con más de 103 empleados y presta sus servicios a familias de todo el territorio nacional" menciona Gloria Patricia Soto, directora general de Red de Vida. Así mismo, es reconocida entre el público general por estar al frente de los funerales de importantes personajes públicos, empresarios, cultores de las artes y la ciencia.
Grupo Gaviria ha visto en la innovación como un elemento diferencial del negocio, desde ser los primeros a poner al servicio un coche fúnebre en el país, introducir el concepto de salas de velación en los años 70's, hasta consolidarse como una plataforma de soluciones en los procesos de duelo de las familias colombianas. De ahí el talante de innovación que permite diseñar un servicio como "Cultivando tu Recuerdo" servicio insignia de la línea de negocio Red de Vida Gaviria.