SouvlakiGR SouvlakiGR - Sustainable Consumption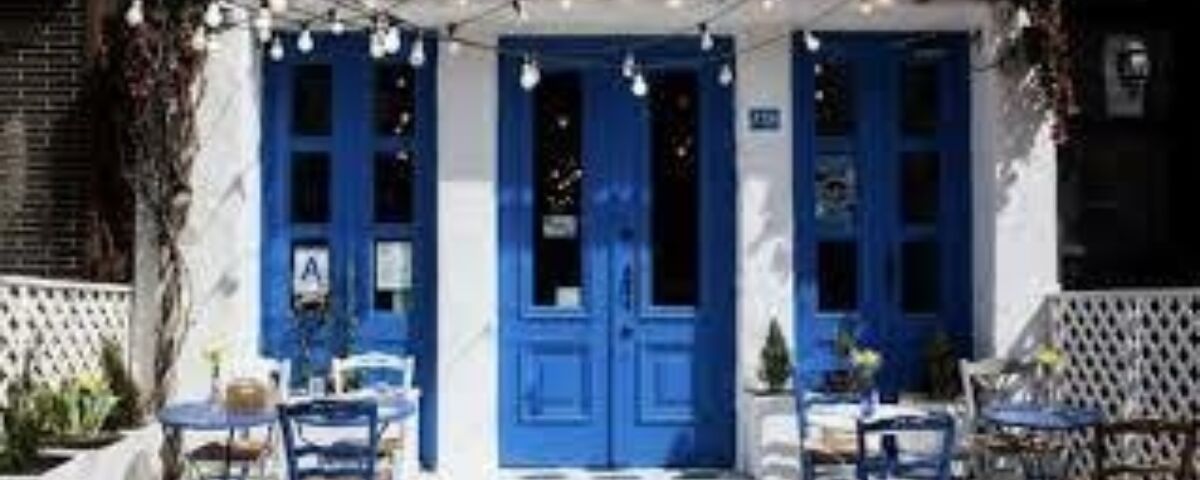 Authors
School
Professor
Global Goals
Keep this story going! Share below!
Summary
SouvlakiGR attempts to solve the UN SDGs' goal of sustainable consumption. To ensure sustainable consumption, they are strong believers in prevention, reduction, recycling, and reusing. They also attempt to achieve sustainable management and efficient use of natural resources.
Innovation
Specifically, SouvlakiGR has different methods in terms of approaching its goal of ensuring sustainable consumption. First off, they recycle any plastic or metal bottles/cans purchased at their trucks. They also reuse some hardware by thoroughly cleaning it rather than throwing it away.
Second, SouvlakiGR offers different-sized meals. This option allows customers to purchase meals in terms of their desired size, ensuring that food is not over-purchased and then thrown away. In addition, at the end of each day, all food they have left they donate to homeless shelters or homeless people they see on the street.
Third, SouvlakiGR attempts to limit their natural resource use by shutting off all gas-powered machinery when not in use. When the need is, they will briefly turn on the machinery until finished with it. They are also beginning to use paper straws rather than plastic. Lastly, SouvlakiGR no longer administers plastic bags but paper bags instead.
Inspiration
What mainly inspired Kostas was his experiences and cultural views from Mykonos, Greece. In many European countries, like Greece, plastic is no longer being used. In the interview, Kostas stated that "Growing up- his parents never allowed excess food to be wasted or thrown out." He applied that same philosophy to his business today. Lastly, Kostas is very aware of pollution, climate change, and natural resource problems in the world. He stated, "I want to make the world a better place, which I can achieve by implementing these innovations into my business to make some type of impact in Manhattan."
Overall impact
By attempting to achieve this UN goal, there have been positive short- and long-term effects.
On a short-term scale, SouvlakiGR prevents pollution daily by recycling, which is an advantage. They also prevent pollution by lowering their natural resource use which also can be a long-term effect. In addition, they are feeding those who are less fortunate on the streets. This action is not only a great thing but also reduces food waste among the company.
On a long-term effect, SouvlakiGR is helping in fighting against climate change with their innovation by recycling and reducing their natural resources usage. In addition, their switch from plastic straws to paper straws will be very impactful and hopefully cause other businesses in the area to follow suit.
Business benefit
The innovations used by SouvlakiGR have had great benefits. For starters, their awareness of climate change and using paper straws instead of plastic straws has increased customers and their revenue. Although they are spending a bit more daily, it is paying off.
Their innovations also benefited the company by saving them money on gas and oil while reducing their usage of natural resources.
Social and environmental benefit
SouvlakiGR's innovations greatly benefit society and the environment. They are fighting climate change, pollution, the wastage of food, among other things, and they have stated they will continue to do so.
They also benefit the environment greatly with the use of paper straws. Paper straws are biodegradable and flexible, which are less harmful to animals if these straws, found their way into the ocean. Also, their cut of plastic bags is beneficial to the environment for the same reasons.
Interview
Kostas Plagos, Founder
Business information
SouvlakiGR
Manhattan, New York, US
Year Founded: 2010
Number of Employees: 2 to 10
Souvlaki GR is a first-generation Greek, family-owned restaurant that prides itself on the experience and its fresh and authentic food. Each summer, the founders return as a family to Greece to reconnect to their roots and enjoy the island's way of life. The founder's children are being raised in the same way as their ancestors to be proud of their heritage and culture.
Souvlaki GR was launched as a food truck and has grown to three full-service restaurants and now two food trucks. When you dine with them, they want you to feel like you're a part of our family. Many dishes on the menu are recipes passed down to the owners from generations. They invite you to join them for a relaxed and homemade dining experience.