Soulful Solutions for Purposeful People and Conscious Companies
EPOCH Pi
Overview
Conscious capitalism
Purpose-driven investing
B Corporation
Author
Beth Greenwood
School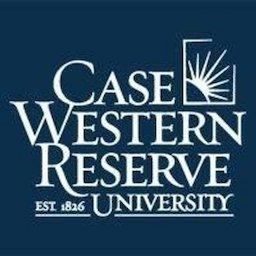 Case Western Reserve University - Weatherhead School of Management
Professor

Chris Laszlo
Innovation
Founded five years ago and located in Cleveland, Ohio, Epoch Pi provides capital and business services to support the growth and development of purpose-driven organizations. Epoch Pi identifies opportunities to fund for-profit organizations that operate with the objective of maximizing value for all stakeholders along their value chain.
Lynn Carpenter, partner with Epoch Pi, explains that the firm works with organizations that are mission-driven by the philosophy of conscious capitalism and sustainability. To identify prospective partners, Epoch Pi explores non-traditional channels for the investment banking community. Members of the firm attend sustainability conferences and conferences focused on using capital as a force for positive social change to connect with businesses that share their purpose-driven orientation. Carpenter says that while investment banking is not unique, Epoch Pi's approach is distinctive in terms of what partnerships they form, how those relationships are built and sustained, and who their partner businesses are.
As part of the firm's commitment to funding purpose-driven projects, Epoch Pi has earned provisional status as a Certified B Corporation. B Corps measure and report on their contributions to improving social and environmental issues against a set of rigorous standards. One goal of the B Corp movement is to push companies beyond using sustainability as a marketing tool by assessing a company's core values and measuring the impact it has on stakeholders. Of the 1,300-plus certified B Corps, only 8 are located in Ohio. Once its certification complete, Epoch Pi will be the first investment banking firm in the state to have earned B Corp status.
Inspiration
John Mackey's Conscious Capitalism movement planted the seeds of inspiration for Epoch Pi's founding. Specifically, the firm has embraced the four tenets of Conscious Capitalism articulated by Mackey: operating with a higher purpose, embracing a stakeholder orientation, focusing on conscious leadership, and fostering a conscious culture. The funding behind Epoch Pi's partnerships comes from private capital investors whose investment goals align with the firm's focus on Conscious Capitalism.
Overall impact
Carpenter explains that Epoch Pi exists to foster success in their partner organizations, and these organizations are mission-focused on having a positive effect on their world. Partner organizations are focused on sustainability initiatives to harness the potential to do good for all stakeholders – customers, employees, suppliers, and society.
Business benefit
Carpenter and her partners are self-described "dream makers." Through their approach to purposeful investing, the firm identifies opportunities to fund business opportunities that will result in profits and positive social outcomes. Funding sources for these initiatives are readily available. The most significant challenge for this young organization is identifying businesses whose philosophical objectives align with their own. The firm is trialling different techniques to target prospects who could benefit from Epoch Pi's alignment with the philosophies embedded in the B Corp movement.
Social and environmental benefit
Epoch Pi has partnered with for-profit businesses whose missions foster positive social and environmental outcomes along the value chain, enabling a range of social and environmental benefits. For example, the firm provided capital funding for a new environmental agricultural venture in Georgia that produces lettuce through environmentally sustainable methods. The company built a hydroponic greenhouse that uses less water than traditional agricultural methods to grow large quantities of lettuce. Most large scale lettuce operations are located in California which means product is transported three thousand miles to reach East Coast markets. By locating in the Atlanta region, the company has reduced the environmental impact of bringing the lettuce to market on a scale large enough to satisfy the demand of large retail grocery chains.
Another business partner is a Northeast Ohio company that manufactures sustainable packaging for the carryout food market. The source for the packaging material is a perennial grass that is produced sustainably and is fully biodegradable. The company's objective is to create a scalable alternative to Styrofoam packaging too eliminate harmful waste from the environment.
Epoch Pi also is funding a software services company focused on bringing efficiencies to the highly fragmented water services market for municipalities. By bringing together service providers and customers, the company's technology will help reduce the cost of municipal water services while improving the quality of water available to the public.
Interview
Lynn Carpenter, Partner
Keep this story going! Share below!
EPOCH Pi
Cleveland, OH, US
Business Website: http://www.epochpi.com
Year Founded: 2011
Number of Employees: 2 to 10
Epoch Pi is an investment banking firm with a distinctive philosophy. That philosophy is embedded in the company's name: Pi is an acronym for Purposeful Investing.