Solutions for a Better Community
Ad Victoriam Solutions
Overview
Ad Victoriam Solutions (AdVic) is a consulting company, based in Alpharetta, Georgia, specializing in Salesforce and MuleSoft implementation and strategy. Founded in 2014, the company earned its B Corp certification in 2018, a decision that, as the company proudly states, "made us better." Nathan A. Stuck is the Director of Culture and Strategic Impact at AdVic and co-founder of B Local Georgia, an organization aimed at growing the B Corp movement in the state of Georgia. We spoke with Nathan about the company's B Corp journey and overall status as a positive impact company.
Authors
Jadon Wyant
Austin Sung
School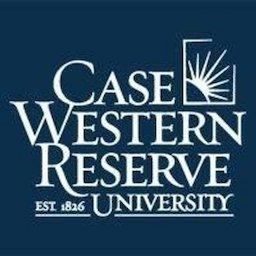 Case Western Reserve University - Weatherhead School of Management
Professors

Chris Laszlo

Gabriela Cuconato
Innovation
Nathan Stuck describes the B Corp mission as, "building a community that motivates each other, supports each other, shares best practices, helps each other improve, does business with each other, refers each other, and keeps a lot of that money in the purpose driven economy."
The act of keeping money in the purpose driven economy is something AdVic excels at. The company provides countless hours of discounted consulting services to B Corps and pro bono consulting to nonprofits. The power of this initiative, according to Stuck, is, "helping companies implement technology that they otherwise couldn't afford to implement." The extreme growth that the implementation of these technologies provide is exactly why AdVic meets Global Goal 8: Decent work and economic growth. Nathan puts it best; "Decent work and economic growth just comes from working in Salesforce. If we do our jobs well, we help companies grow."
The company refuses to stop at just one goal. AdVic also meets goals 5, 13 and 17, with arguments to be made for many more. Global goal 5, gender equality, is an issue on Nathan Stuck's mind, especially as the company approaches the recruiting and hiring process. He specifically details methods for reducing inequality such as expanding recruiting to more diverse universities and specifically targeting talented women and people of color. The result of all that intentional work: the company is now under 50% white male, a considerable achievement in the IT industry.
The company is also climate neutral, meeting global goal 13. How do they do it? Well, many employees have the option to work remotely, they unplug everything in the office at the end of the workday and allow employees to bring in their recycling from home. Many policies serve to foster this neutral environment. For example, the AdVic handbook states that when travelling for work, employees are to rent the most fuel-efficient vehicle. Stuck, chuckling, recalls reminding co-workers, "Not the cheapest! The most fuel efficient."
AdVic is additionally partnered with many other B Corps in Georgia and across the country to further the B Corp and sustainable business movement, meeting goal 17's 'Partnership for the Goals' criterion. Nathan Stuck, the organizer of many of these partnerships, speaks highly of the comradery. "Why does work have to suck?" He asks, "I just started a B Culture call to create a community where we could all learn from each other. I think that's been the most fun part, being a part of that community where you can learn from and grow with. That, to me, is the fun part of partnerships and working together with organizations, that collective community of knowledge."
On the philanthropic front, the company offers employees a full week of paid time off to volunteer and has opened that up to include weekend events and activities for parents, like chaperoning field trips or coaching youth sports teams. They also organize fundraisers around Giving Tuesday and through events like the Super Bowl and March Madness, raising money for charities the company and their employees love. Speaking of the company's upcoming efforts, Stuck enthusiastically told us, "We're bringing it back for the first time since 2019, our May the 4th Volunteer With You week, a week of company-wide volunteer activities that ties in our CEO and many of our employees' love of Star Wars." Included in this week will be Project Victory, a 2-day event that pairs four teams of two consultants to work on pro bono Salesforce implementations for smaller nonprofits.
Giving back and changing the community for the better is deeply engrained in the company culture, but it took a lot of hard work to bring that vision to reality. This includes creating Stuck's role as Director of Culture and Strategic Impact. About that position, Stuck remarked, "It's the best job in the world. People ask me all the time what I do and I am able to tell them that I am in charge of creating an amazing workplace and driving our community impact. What's not to love about that as a 9-5?"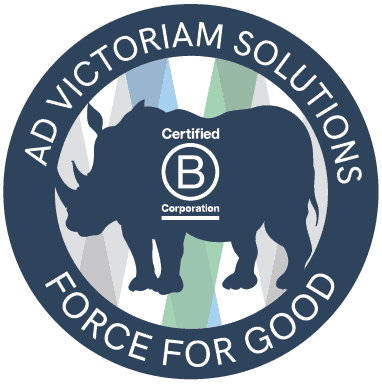 Inspiration
When asked specifically on how this culture of giving back began, Stuck did not name any certain event, stating rather that the movement began in 2014 with the company's founders and has evolved over time. The initial inspiration began when the company's founder, as their website describes it, "wanted to build a better version of the companies he had worked for." He reached out to the University of Georgia MBA program, where Stuck was a student, for help certifying as a B Corp, and the rest is history.
Stuck went on to provide excellent advice on leading with purpose and building a company that employees speak highly of. According to Nathan, "I try to put my finger on what we did to build that culture of trust and transparency where people feel heard, but I think it organically happened. When people are courageous enough to say something, and that is consistently well received, it makes it more likely for them to say something again." Empowering employees to speak up, according to Stuck, is truly the key.
Overall impact
So, how has being a B Corp benefitted AdVic? Nathan Stuck says it has allowed them to, "Be a company of [their] word." Nonetheless, he reminds that, "B Corp is a journey. We've never claimed to be a perfect company. It's the willingness to admit that what we don't know what we don't know and use feedback to become a better version of ourselves every day."
And it has also empowered them to be intentional about their impact. A lot of the organizations they support are working in line with their goals for more diversity in the Salesforce ecosystem. As Stuck told us, "partnering with organizations like HYPE and Tech Forward means we're playing a role in long term systemic change—and our employees are proud of that."
Business benefit
From a strictly quantitative standpoint, being a B Corp has contributed to increased brand awareness, a metric that leads to increased business. Additionally, the culture of trust and transparency and the leaders' quantum leadership habits has led to happier, and therefore, indubitably more productive employees, employees that want to work for them and stick around longer. The company website credits becoming a B Corp with causing the company to be more transparent with employees, which caused them to expand benefits. Overall, being a B Corp has caused a culture of greater authenticity to take root at AdVic, and customers and employees have certainly noticed.
Social and environmental benefit
In terms of societal impact, the results are staggering. In 2020 alone, AdVic donated a combined 1,600 hours of pro bono consulting and volunteer hours to their local communities. On top of that, the company and its employees raised thousands for 15 different local organizations. It can be argued that AdVic meets up to 5 or 6 of the United Nation's Global goals, but most impressive of all is the initiatives they've taken to spread the B Corp movement throughout the state of Georgia. Through Stuck's work, they helped launch the B Collaborative at UGA, sponsored and helped create the first ever BLD Southeast Conference in 2020, and collaborated with countless organizations, including B Lab, the Georgia Social Impact Collaborative, Conscious Capitalism, and Florida for Good. AdVic is a force for good and truly embodies what it means to be a B Corp.
Interview
Nathan A. Stuck, Director of Culture and Strategic Impact
Keep this story going! Share below!
Ad Victoriam Solutions is a Salesforce and MuleSoft consulting company, founded with the goal of being better. Now, a certified B-corp, Ad Victoriam is working to tackle problems of Economic growth, gender inequality, etc. and aims to spread the B-corp movement throughout the state of Georgia.