Solution for Outsourcing Orthotic Needs
Darel Medical Group LLC
Overview
The company uses futuristic technologies to create custom insoles. They are motivated to make affordable insoles widely available to those who need them and to expand globally in order to help an even larger population.
Authors
Claudia Ruiz
Kateryna Karbochynska
Aaron Harouche
Julia Domaszot
Guy Wantong
School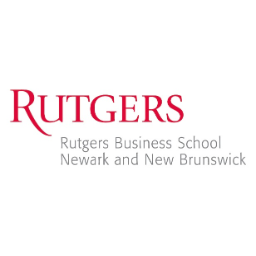 Rutgers Business School
Professor
Carmen L Bonilla
Innovation
Darel Medical produces its custom insoles by utilizing top-notch 3D scanning technology to create a digital cast for fabrication.
Inspiration
The motivation behind this innovation was to improve functional ability in everyday life for people suffering from foot pains or other issues. Custom insoles provide highest support for the feet, as opposed to their competition, who sells standardized insoles for the public not taking into account their differences.
The inspiration for the innovation came from the company's partner in Spain and has received consistently positive patient feedback. Chet Zeiger said "When the prototype was presented to us, we thought that having a personalized orthotic insole for every person that needs it was a great idea."
The main representatives that were involved in the innovation were Chet Zeiger, director of operations, Leonid Baranchuck, finance director and managing member of Darel Medical, and a small team of managers. The team created a plan to create a prototype a high tech orthotic sole and develop it periodically. Each week they researched and compared it to the top selling orthotic soles in the market. They explored orthotic soles features, the market they would penetrate, and its strengths and weaknesses. It helped them come up with ways to capitalize on the mistakes made by competitors' soles, differentiate their sole with futuristic qualities, all while giving the best cost for the best value.
Overall impact
The product that the company offers has a great impact on society and people's health. Orthotic insoles do not only help with chronic foot issues, but improve patients' health overall by dealing with problems, such as bad posture, neck and back pains, and general everyday well-being.
After interviewing Leonid Baranchuck and Chet Zeiger, both representatives stated that their product comes at a rate of $70. In the past year, orthotic insoles sales by itself were approximately 1,450 pairs, hitting $100,000 profit.
Consumers pay close to the market price for a much more advanced product specifically suited for them. Mr. Baranchuck also mentioned that in one of the feedback surveys conducted about one month after the use of orthotic insoles, about 70% of the people who wore them on everyday basis reported back to their physicians about their health condition improvements, after struggling with chronic foot issues and plantar related injuries for years, which means that the product this organization offers does not only bring great profits with a bright future with significant increases but also has a tremendous impact on people's lives ensuring healthy lives and well-being at all ages.
Darel Medical Group LLC has great qualitative and quantitative impacts that come with numerous benefits. "Although Darel Medical has its financial-based goals which are very significant, we are more about the impact our product has and the impact we as a team make on society and what we can do better for the people" Mr. Baranchuck stated.
Mr. Zeiger also mentioned that they are "glad and feel honored that their innovation can affect so many lives in such a way that brings people the two most important things in life - health and happiness."
Business benefit
The qualitative impact that this company has had on society includes a number of people that can now obtain affordable orthopedic insoles more easily that are in need of it. Darel Medical supplies orthotic support for all ages and has an impact on all categories from athletes to everyday people in order to improve their functionality and range of motion. It is also designed to help children born with foot pronation for flat feet, and seniors dealing with arthritis and chronic pains.
Social and environmental benefit
The short term effects of this business include immediately feeling more comfortable walking on your feet. After the short medical assessment, the futuristic designs of the orthopedic technology will quickly allow its variety of users in society to be more comfortable. From daily pain to almost instant comfort, the products from this company allow its users a great difference in their lives while using the product. It is an incredible difference in the short term of using these products. Everyday life in the long term will increase with using this innovation as well. Productivity when feeling better physically long term will allow one to progress and even thrive in their new comfort and health.
Interview
Leonid Baranchuck, Finance Director
Keep this story going! Share below!
Darel Medical Group LLC
Astoria, NY, US
Business Website: https://darelmedical.com/
Year Founded: 1985
Number of Employees: 11 to 50
Darel Medical Company is on a mission to improve the lifestyles of people suffering from chronic foot pain or other foot related issues such as flat feet or arthritis.