Solar Responsible Community
Galt Energy
Overview
Galt Energy started in 2013 as a startup. The objective of Galt is to help the environment and our planet through renewable energy, making it accessible to all. The main manufactured and installed product is the Solar Panel Sun power brand. The number of employees to date is 100 people, with a presence in 10 cities of the Mexican Republic. (Monterrey, San Luis Potosí, Torreón, Mazatlán, Hermosillo, Culiacán, La Paz, Saltillo, Tampico and Tijuana. Galt Energy's mission is to accelerate the transition to a clean, economical and decentralized electricity grid. The company's vision is to create a platform that makes solar technology accessible, economical and reliable. Their values include: Mission in mind, Continuous improvement, Responsibility, Efficiency and Strategy and Positive Attitude.
Authors
Carlos Fernández
Hector Guerra
Gustavo Ortiz
Guillermo Puente
School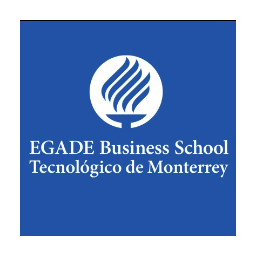 EGADE Business School Tecnologico de Monterrey
Professors

Consuelo Garcia-de-la-torre
Gloria Camacho
Innovation
Innovation for GALT is a process that modifies the elements, the ideas or protocols that already exists around us, simply improving them to achieve an impact in a favorable way for our world.
GALT's innovative project arises from a start up among a group of entrepreneurs.
Its innovation is directly connected to the vision of accelerating the transition to a clean, economical and decentralized electricity grid as well as creating a platform that makes solar technology accessible, economical and reliable.
Inspiration
Galt Energy and its value proposition aimed at making clean energy available to everyone, was born before a reality of industry, market and country at a time when there were few players that offered this type of technology. The equipment was expensive and not everyone were able to afford this practices. Galt, conscious of wanting to accelerate the vision of bringing renewable energy to the greatest number of people, identified the opportunity to finance solar energy both to homes and to business, without the need to spend in a single exhibition huge investments in technology.
Galt Energy's motivation is to create a solar responsible community where members are educated and aware of the importance of caring for the environment and at the same time being able to generate their own energy.
Overall impact
Galt Energy's impact translates into two aspects. On the one hand, contributing to the environment through the promotion and inclusion of clean energy with more than 4,000 projects installed throughout Mexico, equivalent to more than 100,000 solar panels installed. The second aspect is the inclusion of various homes and especially businesses (factories, farms, restaurants, retailers) to be part of a solar-responsible community through attractive financing schemes, preferential rates, attractive terms and, above all, low prices. This allows savings of up to 50% in energy costs, which means that not only establishments improve their profitability, but also legitimize themselves as a green company with their customers.
Beyond the good image that having this technology represents, Galt Energy seeks to impact through a positive chain reaction where more and more people and companies join this solar responsible community that, in addition to generating and using energy independently, can take care of the planet and help preserve non-renewable resources.
Business benefit
The company obtains benefits from two ways:
1. Investment companies that believe in the project, during the session we were told that it was one of the company's milestones, having been able to raise capital from foreign investors; which helped to scale operations and be able to provide better financing programs.
2. Mainly obtains its income from the interest generated by the various financing plans that it manages, additionally and to a lesser extent, when there is a default the recovered equipment is considered and can be reinstalled in another project, therefore was previously collected as profit.
Social and environmental benefit
The social benefit lies in being able to approach people in a very accessible way and especially in a massive way to this type of technology that generate a benefit to the environment, achieving the SDG-12 Responsible consumption and production through clean energy consumption, they have within their marketing campaigns a phrase regarding being, "Solarly responsible (Solarmente Responsable)." Whether a company or a house has panels they would call it this way and it would have an impact by going viral and being able to be a reference to attract more customers.
In the benefit of the environment, it is imminent that before the generation of clean and renewable energies, we are contributing in a good way to the planet. In this sense, the company has the vision that the future will be possible to be autonomous in energy matters. That is to say, that there do not have to be connections but that each home and company is a self-provider of its own energy through the sun.
As we started before, this projects combines the following SDG:
7. Affordable and Clean Energy: This SDG is the main purpose of GALT.
9. Industry Innovation and Infrastructure: By the equipment of GALT, the infrastructure for a more sustainable planet is made.
11. Sustainable Cities and Communities: By giving an alternative energy, GALT is promoting more sustainable Cities and communities.
12. Responsible Consumption and Production: The solar energy that clients from GALT consume are responsible.
13. Climate Action: By using solar energy helps the environment to not produce energy from contaminant sources.
Interview
Alan Pérez, Commercial Director
Keep this story going! Share below!
Galt Energy
Monterrey, Nuevo León, MX
Business Website: https://www.galt.mx/
Year Founded: 2013
Number of Employees: 51 to 200
Galt Energy started as a startup, with the dream of being able to help the environment and our planet through renewable energy, making it accessible to everyone.
With more than 8 years of experience installing the best solar panel in the industry, Galt is a Mexican company present in 10 cities around the Republic as a leader in the solar energy segment.