Solar panels, the new innovation?
Gisli
Overview
Relatively new company in the market that is responsible for the design, innovation, and installation of solar panels to eradicate the operation of companies that execute and implement the bad design and installation of solar panels, with the above Gisli wanted to provide the world, is in other words, to your market products and services with high-quality standards. As another innovation that Gisli has, it is based on continuous growth as a society.
Authors
Diana Matta
Bernardo Barragan
Fatima Avila
School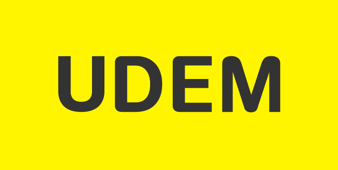 Universidad de Monterrey
Professor

Consuelo Garcia-de-la-torre
Innovation
Innovation is a basic aspect over time, adapting as real situations or changes arise. A company where its business line is saving energy must be very clear about its objectives and be willing to change. The products and/or services that go on the market must represent environmental and economic benefits that reflect social responsibility. Intelligent systems with technological and professional resources are used to provide the best quality and a good long-term result.
Inspiration
Saying that change begins with yourself and with the actions you take every day. The inspiration comes from all the damage that human beings have caused to the planet, the lack of information that many people have about using solar panels and intelligent systems, and wanting to raise awareness of the damage done simply in a house or a company. The change is noticeable in the cities; there are days when it is more polluted and others less. The damage is the same; educating people with supporting information and creating a healthy environment for everyone is our inspiration, that they understand the process of improvement.
Overall impact
It requires an initial investment, but in the long term, it is a huge benefit. For example, solar panels are devices that capture energy from solar radiation to take advantage of it; they convert light into electricity. They contain cells that produce positive and negative charges in two semiconductors, thus, producing an electric field where current is generated. The general impact is for different purposes, such as powering appliances, producing large-scale energy for distribution networks, using renewable energy, electric vehicles, and boats used, among others.
Business benefit
In addition to the fact that the client is provided with many benefits when acquiring Gisli's products and/or services, the community that is planned to form is precisely the education and breadth of a sustainable community; natural resources have been used by human beings with exaggeration, such as cutting trees in excess, burning forests, using household energy without considering reducing its use, among other actions that affect not only the economy and electricity and water costs but also and most importantly, damage nature and the environment where we live. Deciding to adapt electrical energy to save energy is a smart change. To be responsible, you are supporting yourself in maintaining a healthy environment without damaging the planet or the economy of the home or company. It applies to all cases and the more people with this installation. The more positive changes will be reflected, especially in cities and seas, where pollution and damage are very large due to the % of the population and the volume of pollutants they use or generate.
Social and environmental benefit
In society, it represents a responsible act, and they encourage the rest of the world to care a little more about the planet. In addition, as these solar panels are intelligent systems, they are prepared to save energy and, at the same time, a good saving of expenses for the family or the company in which they settle. As for the environment, the ozone layer would not be so affected, cities would be clearer, forest fires do not start naturally since the solar system is adjusted to the environment, land, marine animals, and birds would have food enough in their natural habitat in addition to living in clean areas and not having to go to the city for food, the energy used with solar panels reduces the pollution produced by the cost of electricity and water, this and more benefits than a simple change, it makes a difference.
Interview
Rigoberto García, GISLI
Keep this story going! Share below!
Gisli
Monterrey, Nuevo León, MX
Business Website: https://www.gisli.mx
Year Founded: 2020
Number of Employees: 11 to 50
To be leaders in the country's photovoltaic energy industry by providing products and services of excellence in the market.