Social Inovation in Entertainment
Ace Entertainment
Overview
The innovation of the company and its impact on the business world is shown through ACE Entertainment's goal to represent minorities. Most of modern media is heavily influenced by Western media. The company's inspiration manifested based on their drive to highlight underrepresented groups.
Author
Hudson Burns
School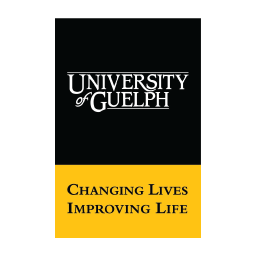 University of Guelph
Professor

Ruben Burga
Innovation
The business innovation of Ace Entertainment is to create an entertainment label from Canada for Canada, with evident focus on equality and Asian clientel. More specifically, it is to add freedom to an industry with specific focuses that have grown, and will continue to grow, into something even bigger. Maithrie, one of the managers at Ace Entertainment said, "it's just a place where we have the freedom to create our own content and push limits and honestly that is the innovation itself of what ace entertainment is" .
The innovation itself started with the Ace Entertainment founders' realization that Canadian entertainment companies, of which there are a lack, do not represent or cater to Asian audiences. It began small, with the initial service offering being DJing. Discussion with Maithrie revealed the beginning of Ace Entertainment was catering to parties and cultural events for the Asian community. It all began with knowing a lot of people in the Asian Community in need of DJ's, and then expanded from there. As said by Maithrie: "Ace Entertainment provided that for those people and that's how it emerged". Each founder wanted to go further in the entertainment industry and used this stepping stone and their personal musical aspirations to move forward with the innovation. The opportunity was available due to the lack of Asian entertainment companies, especially in Canada.
The innovation was created by a group of friends with a vision. The starting trio of Ace Entertainment were Rivisu Mendis, Himidi Mendis and Ryan Zuber. Maithrie Gangodawilla worked closely alongside Ryan Zuber to further develop the record label aspect, creating the first four members of the company. Later, the company's rapid growth resulted in numerous others getting involved as project managers and division managers. As mentioned above, the founders initially started with the sole goal of DJing. Growth over the last 7 years has pushed Ace Entertainment to branch out to 5 key departments, being: photography, film production, DJ & audio, lighting and a record label.
Inspiration
The original idea came about as each founder had different areas of interest. As shown, the company came together because everybody wanted to combine their skills and maximize an opportunity. The desire to help others to push their limits is the true reason Ace Entertainment was created. Individual inspirations translated into a company.
The motivation was to push the founders own work. The motivation correlated with the purpose of Ace Entertainment, to create an Asian focus in Canada's entertainment industry. Motivation for the originators was described by Maithrie. Maithrie mentioned: "Most of that entertainment industry company stuff, is done in the US so our biggest motivation in that aspect was to make something of that caliber out here in Canada".
Overall impact
The impact Ace Entertainment's business innovation had on the environment was huge. According to Maithrie: "We have in a sense cemented ourselves in this environment". He says this because the entertainment industry is extremely fast paced, and if you make an impact within it you truly make an impact. They must be doing something right, as their innovative business idea has clients coming to them. Maithrie added: "As a company builds you go from being a stranger in an environment to actually leaving your footprint there. So many people are suddenly like 'I heard of you guys'". The impact on the environment was awareness for themselves, and Ace Entertainment is doing so well.
Ace Entertainments innovation of expansion had drastic affects on their business. They reinvested the knowledge, clientele, and equity they gained right back into their business. Positivity from the innovation spread through the business itself.
Business benefit
Touched on briefly above were the benefits to the environment and society, but the benefit to the business that came from this innovation is the continuous success. With success, they can continue to push their innovation further. With success, they can expose more clients, adapt the industry as a whole, and promote equality. Giving customers satisfaction also gave the owners inner-satisfaction, which is a benefit on a whole another level.
Social and environmental benefit
Any impact made on society was done through the exposure of clientele, more specifically for Asian audiences. As their business innovation continued to grow, they gained personal exposure, the experience from which, in turn, benefits their clients further. Maithrie mentioned: "Give yourself a reputation and a name, and people start leaning on your company and customers refer you to other people". The reputation they gained is used as a backbone for the clients they have, which is directly impacting the society positively through their business innovation.
Interview
Maithrie Gangodawilla, Head of Record Label
Keep this story going! Share below!
Ace Entertainment is a music production company that has been around since 2013. The business focuses on entertainment and representation of minorities specifically of Asian descent in the music industry.