SmartFish Smartfish Sustainable Fishing
Authors
School
Professor
Global Goals
Keep this story going! Share below!
Summary
SmartFish is a B-Corp that decided not to follow the traditional and negative cycle model of commercial over-exploitation fishing and instead, took on a holistic sustainable model by teaching and partnering with fishermen and their communities to catch and process the fish in a sustainable way by ensuring the correct restoration of the ecosystem and as well being a tool for those communities to rise from their poverty by giving job opportunities with fair pay.
Innovation
Initially founded back in 2013 as an NGO by Hoyt Peckam in 2015, SmartFish started working as a for-profits with the mission of bringing opportunities to the fishermen while fishing less and gaining more through sustainable practices and contributing to their communities. We interviewed Javier Van Cauwelaert who joined the company as CCO in 2018 and set up commercial shops in Mexico City for easy access to sustainable fish with a competitive quality and price to the public.
The innovation of Smartfish comes from its way of creating a business model around their core values and mission settled back when they were a NGO. Currently most of the fisheries operate as commercial ones, looking to obtain quantity over quality to satisfy the market demand and even with a supply chain involving an average of 12 intermediates according to Javier Van Cauwelaert. In Smartfish, they shorten their supply chain by working directly with the fishermen holding a sustainable practices certification provided by their own organization's teaching and training programs.
SmartFish business model as well offers social and environmental innovations by being equitable and viable . Sadly, currently in Mexico most of the fishermen are men and almost no work opportunities for women are available in the fisheries. Smartfish aims to make a more inclusive work environment by helping the fisheries grow, implementing treatment and packing processes to generate job positions for women and improving their communities with a positive and responsible social impact.
Inspiration
When Javier arrived at SmartFish, (now a shareholder and CCO of this company), he had the job of implementing an expansion plan "by 2025 we plan to open 10 stores in Mexico City and 3 stores in touristic locations where a lot of fish is consumed, but there is no fish." This ambitious plan will represent, "the growth in the number of cooperatives with which we can work and the number of kilos the fishermen can catch."
Having a positive impact is the core of the company, "SmartFish mission is to break the negative cycle of over-exploitation with through artisianal fishing , 90% of the over-exploitation occurs in developing countries and the fishermen are paid a low wage making it hard to make a living."
To break this cycle, they seek to "change the value chain" by having only one intermediary, their own stores and giving the communities the opportunities to be part of their workforce as fishermen or in-land processing facilities staff.
In Mexico, SmartFish is the only fishery which offers a 100% sustainable catalog. The quality of the fish depends entirely on the way it is fished. SmartFish regulates the way in which it is slaughtered and the size of the fish to maintain quality, environmental sustainability and positive impact on communities, values and missions that have been guiding SmartFish since their beginning as an NGO before starting their commercial division. "We have to make these practices grow in Mexico and create sustainable companies. If you are creating a company or a business plan where you are not taking your environmental and social impact into account, you better not do it at all, this is not the time for companies that don't care about this."
Overall impact
Smartfish has a positive impact on the ocean ecosystem with its innovative model for ensuring sustainable fishing through the whole supply chain. Their model has a positive impact in several areas like the following:
• Ocean ecosystems: Since Smartfish aims to decrease the over-fishing by improving the quality of the fish and decreasing the waste by teaching the fisher's sustainable process. Oceans receive a positive impact and let them restore the environment.
• Improving local communities: Working close to local communities and giving them the opportunity to not only sell the fish but process it and pack it generates a bigger source of income for them and generates a better distribution of wealth.
• Inclusive work practices: By enabling fishing cooperatives to grow locally they open opportunities for women to work creating a more inclusive environment.
• Implementing a circular economy: In order to decrease their environmental impact and waste generation all the packaging material that comes with their products can be delivered back to the store to be recycled.
• Working with transparency: Smartfish works with an open books scheme with all the fishermen that enables trust and transparency in all their processes.
• Fair wages: Smartfish gives 50% of the cost of the fish in POS to the fishermen helping them to fish less and earn more and at the same time providing fish of a superior quality.
Their model is already generating a positive impact in the short term for the fishing communities since they can gain up to 100% more than what they were receiving before.
Also Smartfish has implemented sustainable practices and inclusive practices for women. They are currently working with four fishing cooperatives impacting around 3,000 workers and have sold around 60 ton of sustainable fish in 2020.
Smartfish is currently giving talks about their way of working to get other fisheries interested in a sustainable model in order to preserve the ocean and increase the environmental positive impact. The growth of sustainable models, like the one Smartfish implements in a long term impact, will generate a better wealth distribution generating growth in rural areas and give a restoration of degraded ecosystems.
Business benefit
Smartfish kept its NGOs core values by keeping their mission of "giving responsible fishing back its value" and sharing this knowledge with fishermen and their communities. As Smartfish grew, they look out to incorporate them in their daily basis business by teaching the fishermen the correct way to catch fishes and to women the conscious and high quality process at an in-land facility, at least 4 to 5 intermediaries were removed from the diverse product's value chain so the cost could be reduced and allow all the workers to earn more by fishing less while Smartfish could sell it in their own stores at a little higher price justified by the better fishing practices compared to the mainstream ones who doesn't care about the higher tolls that their practices have on the ocean.
• Smartfish decided to have an open-book policy where all their workers get to know the exact amount of money spent or earned by the company from their work so the trust and loyalty from their workers remain with them.
• At the moment, Smartfish offer their products through different channels: their official website, owned-stores and strategic partner stores which offer products with the same ideals behind their process.
• They believed that as mainstream fishing activities ceased in the next years, their sustainable business model will be regarded in even higher hopes for the future, responsible, and overall sustainable way of fishing which will still bring economic benefits for the fisheries, their workers, communities but as well for the environment.
Social and environmental benefit
Even as Smartfish turned from an NGO to a sustainable and responsible fishery and get to grow their market share, they maintained their principles and continuous promotion of having a conscious consumption of non-mainstream commercial species to give time for the "resources" to "renovate" and maintain a healthy ocean for further catches besides keeping their innovative business model alive for an increasing national market share.
As Smartfish grew, they looked to incorporate women in their workforce to help them earn an income, promote gender equity and improve their communities through new opportunities.
With these implementations, Smartfish wanted to break the poverty cycle that these communities were facing and even give greater and fair opportunities for their workers by promoting them to positions with greater responsibilities within the organization and even supporting them to earn higher diplomas and get better education to improve their skills.
Interview
Javier Van Cauwelaert, Director Commercial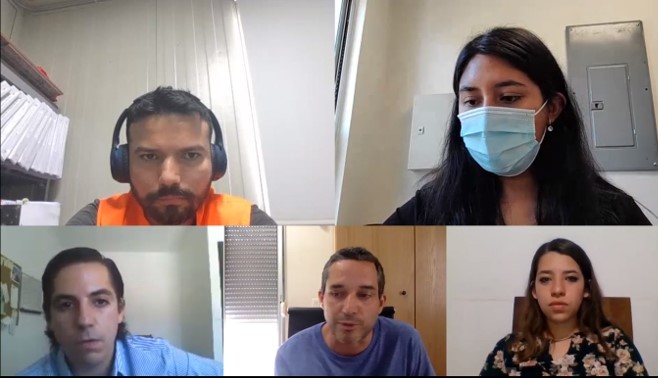 Business information
SmartFish
Mexico City, MX
Year Founded: 2013
Number of Employees: 1001 to 5000
Smartfish was founded by Hoyt Peckman and started as an NGO in 2013 with the purpose to improve life quality of fishermen while taking care of ocean ecosystems. In 2015, it became a for-profit business continuing with the same purpose as they started and now commercializing sustainable fishes in their own stores.