Small Ripples Make Big Waves
Alon, the wave
Overview
Alon, the wave offers jewelry accessories that aim to bring people closer to the oceans. With a portion of their profit going to Waves for Water Philippines, the business provides clean water to their partner communities. Alon, the wave is committed to sustainability by using sustainable packaging materials, sourcing jewelry from local suppliers, and using durable materials such as silver and stainless steel, which can be recycled.

Authors
Angela Monique Lugod
Nadine Padilla
Justine Charlyn Ko
Alexander Miguel Gamboa
School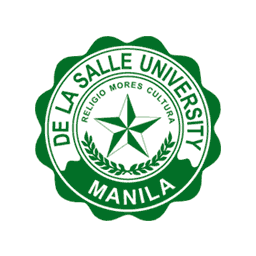 De La Salle University
Professor

Pia Manalastas
Innovation
"I wanted to do something that was in line with what I was most passionate about."
-Cheska Chong, founder of Alon, the wave
Cheska wanted to create a social enterprise that helped communities out while also being in touch with her passion for diving. As the lone founder and employee of Alon, the wave, she innovates in small and simple steps, with bigger plans for the future. With her current situation, she decided that accessories were the more feasible option for a start-up. She handles a store selling marine-themed items in her Instagram shop.
For packaging, she uses recycled materials such as used magazines that she collects from her friends and family. Gifting cards for her store is also eco-friendly as these cards are compostable and plantable. 20% of her profits go to a Non-government organization called "Waves for Water" which provides access to clean water for Filipinos that don't have access to it. When asked why, Cheska mentions that she originally wanted to focus on marine conservation, but realized that people were a more urgent priority for her right now, especially in the pandemic where clean and safe water is needed for hygienic purposes.

Inspiration
"To help out less fortunate people and communities during the quarantine through my love for the oceans."
-Cheska Chong, founder of Alon, the wave
Cheska is an avid fan of traveling and diving. Cheska is a PADI Licensed Advanced Open Water Diver, which means she could dive at the maximum depth of 30 meters for any recreational diver. During the onslaught of the COVID-19 pandemic, she recognized that many people miss the oceans, particularly diving. However, due to the travel restrictions imposed by the national government, people are prohibited from traveling to beaches to do leisure activities. Cheska saw this as an opportunity to bring the ocean closer to people who miss it, like her.
Moreover, she wanted to connect her passion with social advocacy. She expresses her love for diving with these jewelry accessories. She finds selling jewelry accessories that remind the people of the ocean the easiest and most feasible way to connect her passion with her advocacies, considering that it is less costly and logistics are less complicated. Her main advocacy focuses on helping people and the environment. Helping the environment entails commitment from Alon, the wave towards more sustainable business practices. Cheska is also committed to helping people and communities through partnering with Waves for Water Philippines.
Similar to how Cheska finds inspiration in her passion and advocacy, she wants her business to inspire others who aim to help out communities while living out their passion. As Alon, the wave makes waves in the fashion industry; it is living proof that passion and advocacy can go hand in hand in achieving dreams.

Overall impact
Alon, the wave brings the ocean closer to their customers. With the pandemic and ongoing lockdowns in the Philippines, people cannot freely travel around the country. Through the jewelry of Alon, the wave, people are reminded of the ocean despite not being able to be there physically. Cheska mentioned how her customers would share their experiences with her once they have set foot on a beach. Her customers share how happy and thrilled they were to finally visit the beach after a long time.
Cheska also wanted to change the perspective of people regarding jewelry. As fashion (vs. fine) jewelry is seen as fast fashion (and therefore, unsustainable), she wanted to promote the sustainability of her products. She wanted fashion jewelry to be seen in a new light, that an enterprise can sell fashionable items and be sustainable at the same time.
Business benefit
"It's really about being resourceful and using things that other people see as unusable."
-Cheska Chong, founder of Alon, the wave
For Cheska, being sustainable and profitable at the same time is attainable. Her self-produced recycled magazine packaging even saves her more money than buying eco-friendly packaging from other stores. In a follow-up interview, Cheska mentions that many of her customers are also advocates for sustainability. Some customers buy specifically from Alon, the wave to support Waves for Water. From this, it can be seen how her sustainability efforts help lessen packaging costs and attract more customers for Alon, the wave.
Cheska herself stated in the interview that Alon, the wave, is a temporary endeavor at the moment. However, if her business becomes successful enough to the point where she can safely hire more people permanently, she said that she would keep this business going indefinitely, as this has become a huge and important part of her life. In a way, she feels that this business gives happiness to people who miss the outdoors, especially those trapped by the pandemic. The smell, the feel of the ocean, that Cheska has always aimed to provide with her business "gives people a feeling of solace, peace, and illumination." These are the benefits that are mutual between her and her customers.

Social and environmental benefit
"To be a social enterprise that focuses on fashion; that focuses on others and the community."
-Cheska Chong, founder of Alon, the wave
Cheska aims to spread her love for the ocean and help society and the environment with her business. Cheska uses recycled materials for the packaging of her jewelry. She asks her friends for their old magazines and uses these to package her products. Cheska mentions that repurposing the magazines as packaging also cuts back on packaging costs. Along with "Alon, the wave's" eco-friendly packaging, they provide gift tags that are plantable with each order. In this way, "Alon, the wave" is profitable, sustainable, and environmentally friendly.
To help the Philippine society, Cheska donates a part of her profit to Waves For Water Philippines, a nonprofit organization. At first, she wanted to choose an organization that benefits marine life. However, she realized that many people in the Philippines do not have access to clean water. Thus, she decided to pledge a part of her earnings to Waves For Water Philippines.
Waves for Water implemented a program wherein they donate a water filtration system to poor communities without access to clean water. This water filtration system is portable and long-lasting, allowing numerous people to access clean water. In the Philippines, Waves for Water donates the portable filtration system to the communities struck by typhoons. This will enable people affected by calamities to access clean water for drinking and other essential activities.

Interview
Cheska Llana Chong, Founder
Keep this story going! Share below!
Established during the COVID-19 pandemic lockdown in 2020, "Alon, the wave" was founded by Cheska Chong, an undergraduate student from Ateneo De Manila University majoring in BS Psychology with a minor in Business Management. As a PADI Licensed Advanced Open Water Diver, she wanted to bring the ocean closer to the people. Due to the travel restrictions imposed by the Philippine national government to control the spread of the COVID-19 virus, people are prohibited from traveling for leisure activities such as going to the beaches. Alon, the wave envisions bringing the ocean closer to the people through their affordable pieces of jewelry that remind the customers of the ocean.
With its commitment to using sustainable materials in its operations, Alon, the wave contributes to responsible consumption and production. Moreover, through its partnership with Waves for Water Philippines, it addresses the sustainable development goal of clean water and sanitation.