Slow Fashion in Russia: How Dream Clothes Are Born
Mira Fedotova
Overview
"Mira Fedotova" is a young sustainable clothing brand created by Mira Fedotova. Mira shares the philosophy of conscious consumption and sustainable fashion. She has been developing her brand in this direction since its creation in 2018. Mira prefers sustainable materials, tries to minimize waste during the design phase, accepts her brand for re-sale and upcycling and maintains a blog on Instagram about Sustainable Fashion. The business innovation contributes to achieving the UN SDGs Decent Work and Economic Growth, Responsible Consumption Production, and Partnership For the Goals.
Authors
Diana Gaidarbekova
Alexander Dzyuba

Alla Sitnikova
Christine Prigarina
Ekaterina Karandaeva
School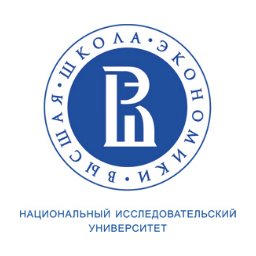 National Research University Higher School of Economics
Professor
Ekaterina Ivanova
Innovation
For Russia, the production of clothing from sustainably sourced materials is not typical. However, there is a growing interest in sustainability, which is why the number of companies changing the production cycle to address potential environmental issues is increasing. "Mira Fedotova" brand can be called innovative in this respect.
The brand's innovation lies in the use of sustainable materials for the production of clothing - lyocell, nettle, organic cotton and stock Italian fabrics (those left over from collections of fashion houses, such as Max Mara). In addition, materials are also purchased for production that have certificates from reputable organizations. For example, the GOTS certificate (for yarn and knitwear), which guarantees compliance with a large number of environmental criteria. Four different trousers item numbers were sewn with ISO 14001 certification, as well as material for jeans (organic cotton) and trench coats produced within BCI (The Better Cotton Initiative). Wool, silk, mohair, angora, fur and leather are not used for the brand's products, because these materials have the greatest impact on climate change.
"Of course, there is none of this in Russia. It's all ordered from somewhere. You need to wait a month at best until the fabrics are delivered. There is a difficulty that, unfortunately, many environmentally friendly materials are not at that highest level in terms of quality, which I would like from them. It takes a lot of time to try to find suppliers. I'm still in search. It turns out that you create the highest quality product as you can from the materials that you found. But you know that you can do better," Mira said.
When developing the concept of the brand, Mira thought not only about how to produce clothes, but also about how consumers would use them. Clothes have a lifetime warranty. Consumers can return purchased clothes for re-sale and upcycling. Another distinctive feature of production is the optimization of production waste. Mira tries to minimize waste during the design phase. If waste is generated, then a new fitting is found for it; for example, small cuts are transferred to another entrepreneur to pack the jewellery. The brand is entirely the creation of Mira Fedotova. She personally works on the design, patterns, promotes, keeps financial statements and much more. Mira is also a model for advertising the brand's clothing.
In "Mira Fedotova," reusable packaging is used to send orders - fabric bags are used. The style of fabric bags is designed in such a way that they can be used both when going to the store for groceries, and as a full-fledged accessory.
Inspiration
"In fact, since childhood, I was interested in clothes and everything related to it. But since I had a traceable interest in mathematics and other exact sciences, I believed that clothes would definitely never appear in my life. At the age of 12, I sewed myself the first pants with complete zero knowledge. That is, I just bought a piece of fabric, cut it by eye, sewed it with my hands and started walking in these pants. And all the children asked: "Where are these pants from?" And at that time there was a fashion for such strange styles of breeches that dangle between the legs straight to the knees. Of course, no one sewed such strange things for children. Then I realized that it's cool if you can create something that you want, it's very interesting," that's how Mira started her story.
Mira Fedotova did not plan to design clothes as a profession. She studied at the Physics and Mathematics Gymnasium, then at the HSE University. She was engaged in teaching mathematical analysis. Mira planned to pursue a career in science or analytics. But as it often happens, life makes its own changes. Mira went to the Netherlands as an exchange student, where she decided for herself that she was interested in making clothes. "I was shocked that, it turns out, so many people do not consider this nonsense. It was my personal super-strong stereotype that you have to do serious things, especially when you have a talent for mathematics. Which clothes? Anyone can do clothes. Who will respect me if I design clothes?" Mira shared her thoughts. But when she returned from the Netherlands, she decided that she wanted to try.
Initially, Mira did not have any knowledge, she had to Google basic things, such as "workshop", "seamstress". But with small and awkward steps, she moved forward. The sustainability topic has also attracted Mira in the Netherlands. At first, she was scared off by environmental concerns associated with the clothing industry. But then she realized that she needed to do something that could change the industry and do something good. Thus, from the very beginning, the business has been associated with sustainable fashion.
Overall impact
"As an activist who wants to take full responsibility for the life cycle of their product, it is important for me what will happen at the end, where the thing will end up. I'm calmer if I figure out the ending myself," Mira said. "Mira Fedotova" brand is responsible for the implementation of all stages of clothing production, including the downstream value creation. Even despite the small scale of production, an example of such a business is changing the environment by creating positive ripple effects around it. The ultimate goal is not brand size, but innovation.
Mira is a kind of role model for the younger generation and young entrepreneurs. She not only creates a sustainable business, but by her example demonstrates how sustainability can enter everyday life, which she talks about with the audience on her blog. Addressing entrepreneurs and those who want to build their lives in accordance with sustainability, Mira notes that she would like people to perceive this as a game, and not as a set of restrictions: "Therefore, you need not to pressure yourself, give yourself time and slowly move in the right direction, have fun and play. Just play! There is no other way."
Mira's business influences the perception of what sustainable clothing can be. The stereotype is that people usually imagine only things made of linen, something hippie-style, something they would probably not like to wear. One of Mira's goals is to break this stereotype and convey to consumers the idea that responsible manufacturing is not about outdated designs and strange fabrics.
Business benefit
Since the business is young, the production volumes are currently small. Mira does practically everything on her own, except for the direct sewing of clothes, which are produced locally in St. Petersburg: "I work with a workshop, but this is not my personal workshop, they also sew goods for other brands. In general, just an outsourced workshop, but for me they are more than an outsourced workshop, and I work only with them and I really, really appreciate these people, their competencies. These are women who have been doing this for more than 20 years. It turns out that they and I have no one else, I do everything else. Before, from time to time, I was with someone who collaborated with me, but now I am doing everything by myself again, to the point that I photograph myself, administer social networks, advertising, all reporting. All aspects of the business, so far, are tied to me."
The brand's clothes are available in two showrooms in St. Petersburg and Moscow, and also sold online. At the moment for the brand "Mira Fetodovа" it is not business benefit that is important, but the positioning and philosophy of the brand, the trust of customers. Now, Mira is in the process of revising its pricing policy: "All complex certified materials are, of course, significantly more expensive than conventional materials. Accordingly, your product should cost slightly above average in your niche, while the quality should justify this. You try to balance and find the exact point in terms of prices so that it makes sense at all and people understand why they buy such a thing."
Unfortunately, in the current world situation, environmentally friendly clothing cannot cost lower than the average market price, since they require large costs for fabrics and accessories, sewing, development of patterns and a test sample, especially in conditions of small circulation. Therefore, the profit is not as high as one would expect. However, even after the process of revising the cost of products, the main message will remain: "It's just that my mission is primary for me - to make the fashion industry more environmentally friendly and transparent."
Social and environmental benefit
Despite the fact that the brand is quite small, it has some impact on the environment, since its creator understands the existing negative consequences of the production of clothes; therefore, Mira tries to minimize damage at all stages of interaction with the customer from order to delivery. "Mira Fedotova" brand has the whole cycle of sustainable value creation - both upstream and downstream.
Undoubtedly, the main advantage of the brand is the use of sustainably sourced fabrics. Classic cotton has many different problems. The most talked about problem is the water problem. Cotton is a crop that requires a lot of water, for 1 kg of cotton you need about 10,000 liters of water, depending on the region. And cotton growns in usually arid regions, where the issue of water is acute. The second point is that slave and child labor is involved. Another point is pesticides, various substances that are needed in order to increase yields. These three problems are the most fundamental and global in relation to cotton, and organic cotton seeks to solve these issues. That is why Mira has decided to use only sustainably sourced materials and pay attention to the quality certificates of fabrics (GOTS, BCI, ISO 14001). Mira Fedotova tries to order fabrics with certificates confirming the verification of all stages of production.
All products are manufactured in St. Petersburg, thereby supporting regional production and reducing the carbon footprint. Someone might think that it is much more profitable to produce clothes not in a metropolis, but in another city, where the cost of labor would be lower. But this is not the case. Firstly, the people who sew the clothes matter. Their conscious approach to production. Not mass and indifferent tailoring, but a thoughtful approach to each product. Secondly, it would still increase the cost of logistics. In addition, logistics are optimized whenever possible, again reducing the carbon footprint of operations. Fabrics are not shipped by air, but by land (mainly rail). The same applies to the movement of products between workshops and showrooms.
Mira not only develops business, but also her own blog about Sustainable Fashion on Instagram. There she talks about the impact of the fashion industry on the planet and human health without extremes and panic. She takes a scientific approach, mentions statistics, various studies and links to sources in her communication. She also talks about what people can do to change the situation. The topics of her publication are quite extensive. Among them are how our clothes affect rivers, lakes, seas and oceans; how much do seamstresses get paid in Bangladesh;what percentage of clothing is actually recycled, and others.
Nowadays, many people get new knowledge precisely from blogs; therefore, to some extent, Mira's blog has an educational function. In an understandable and accessible way, people will learn how to be sustainable and remain fashionable.
Interview
Mira Fedotova, CEO
Keep this story going! Share below!
Mira Fedotova
Saint Petersburg, Moscow, RU
Business Website: https://mirafedotova.com
Year Founded: 2018
Number of Employees: 2 to 10
"Mira Fedotova" is a young local sustainable clothing brand created by Mira Fedotova. Mira prefers using sustainable materials and minimizes waste during the design phase. The brand's clothes are available in two showrooms in St. Petersburg and Moscow, and are also sold online. The philosophy of "Mira Fedotova" is rooted in conscious consumption, circular economy and slow fashion.