Skateboarding to a Better Future
The Skateroom
Overview
The Skateroom challenges the status quo of brand and corporate responsibility and turns consumers into active contributors in socially engaged projects through its 5:25 mode. They license artwork from global artists to create unique skateboards and donate 5% of the turnover or 25% of the profit of every sale. The aim is to create a world that is more equal and full of hope for everyone.
Authors
Ashutosh Sharma
Claire Dugan
Adriano Candido
tabata santelices
Carlos Aguilar
School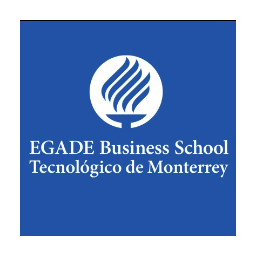 EGADE Business School Tecnologico de Monterrey
Professors
Ezequiel Reficco
Francisco Layrisse
Innovation
A Belgium-based company that aims to unite artists, art buyers, museums, brands and non-profits around the world in a new economic model known as Art for Social Impact. The Skateroom is a vision that challenges the modern definition of a successful business. It is a counter-movement to society's insatiable consumption and a commitment to creating a better world for all.
Social Impact is at the core of who Skateroom and what they stand for. It is driven by a '5:25' business model: Skateroom collaborates which world-renowned artists to create unique artwork which is then added to skateboards.
Why art on skateboard decks? A skateboard is an ideal canvas because it is affordable, mobile, and useable. A skateboard is a symbol of freedom. It has the power to break social barriers. A skateboard embodies the core idea that drives The Skateroom forward – Art for Social Impact. The stake boards are then sold as unique boards via online channels or retailed at galleries, museums and shops.
They either contribute 5% of the turnover or 25% of the profit from every sale – whichever amount is greater – to fund social projects dedicated to moving humanity forward. The final funds given to support these projects thus depend on various factors among which are the edition size, the price, the retailer's margin, the royalties paid to the artists and foundations.
By supporting social projects, The company is supporting multiple SDG's, especially reducing inequality, responsible consumption and production, well-being & health and partnership for goals.
Inspiration
Charles-Antoine Bodson is the founder of The Skateroom, and the person behind the philosophy of using an engaged business model to effect positive change in the world. With a growing environmental, humanitarian, and economic crisis, he believes for-profit companies share a moral obligation to address these challenges as a united front.
Charles' idea grew from a chance encounter with Oliver Percovich, founder of award-winning NGO Skateistan. At the time, Charles owned an art gallery and Oliver was looking for funds to build Skateistan's second Skate School. It just so happened that Charles also owned a private collection of rare and limited-edition skateboards. Though he had no clue what he was getting into, Charles sold a part of his collection and raised $50,000 to support the project.
When he attended the inauguration of the Skate Park in Cambodia, Charles discovered a reality that was completely foreign to his own – a disadvantaged community living in one of Asia's poorest countries – a far cry from his own world. Yet, these people were brimming with hope and excitement at the sight of the Skate School. They were empowered to pursue a better future.
The humbling significance of that moment remained with Charles-Antoine.
Set on the path to social entrepreneurship, Charles conceived a business model that would allow him to donate a part of the company's profits to keep supporting social projects in disfavored environments. Despite initial reluctance and doubt from artists and retailers alike, Charles launched the production of his own art editions on skateboards and gave birth to The Skateroom.
Overall impact
Since its beginnings, The Skateroom has contributed over $1,000,000 to social projects empowering youth and children around the world in 37 development projects across the globe and continues to expand its network of partners and impact across borders.
A new economic model known as Art for Social Impact drives the business. Sales drive financing social projects that use skateboarding as a tool to empower disadvantaged kids and youth anywhere in the world. Some artists have personal attachments to a specific project and therefore prefer that the collaboration supports their chosen cause, not necessarily related to skateboarding.
Historically, the biggest NGO partner is the award-winning social project, Skateistan.
Being well aware that the act of funding in the aid and development sector might not be sustainable, or could even have unintended negative consequences, sustainable projects generating positive impact, with the potential to reach systemic change are carefully selected. For this, we implemented eligibility requirements for selection and keep track of the maintenance and sustainability of the projects supported.
Overall, the projects supported offered a safe space for the youth to practice a sport, fostered inclusion and integration of excluded communities, and led to local economic development around skateboarding activities, a source of pride for the local communities.
By merging the act of buying to social projects that benefit others, they empower their consumers with the ability to make a real positive social impact in the lives of at-risk youth through skateboarding. As the network continues to expand, so too does the community's awareness and unity.
Business benefit
The Skateroom has 24 employees and generates $4.50 million in sales (USD). The company is 160+ point of sales worldwide and has produced 167 art editions supported by 31 International artists.
A pilot program was launched with Skateistan and Special Olympics South Africa where 20 children with intellectual disabilities participated and graduated from an adapted version of the Skate and Create a program. In collaboration with JR, the company helped fund the construction of a skatepark in a Brazilian favela torn by gang warfare.
To add additional artworks and support the local Belgian community, Stakeroom launched The Bruxsel Project, uniting Belgian artists around a Belgian social project.
The Skateroom engages prestigious art institutions and retail partners in their social impact business model. Through their support, they have developed a retail experience that showcases a powerful product that raises the awareness of consumers.
The company also did become a certified B Corp distinguishing itself in a cluttered marketplace by offering a positive vision of a better way to do business. Certified B Corps are competing to be not just 'The Best in the World', but 'The Best for the World'.
Social and environmental benefit
The Skateroom believes that for-profit companies share a moral obligation to use their power for the greater good. With a growing environmental, humanitarian, and economical crisis, the modern world requires sustainable solutions to conducting business.
The company devotes great attention to the sourcing of our boards and aims to work exclusively with Grade A Maple from certified sustainable forests in Canada. In addition, the packaging is made from recycled materials, and supporting products chosen to limit the impact on the environment.
The Skateroom also offsets its carbon emissions and proudly wears the CO2-neutral® label: it compensates for the entire yearly carbon footprint by supporting projects like Zambia Agroforestry project or Savings trees project in Uganda which can be confirmed through the independent audit company CO2logic.
Interviews
Charles-Antoine Bodson, Founder and CEO
Clara Bardiau, Impact Manager
Keep this story going! Share below!
The Skateroom unites art buyers, artists, galleries, museums, foundations, retailers, patrons, corporates, and non-profits around the world in a new economic model, "Art for Social Impact." It collaborates with artists and art foundations around to world to produce art on skateboards to support socially engaged projects.