Sight School: How Vision Therapy Shapes Education
VUE CUBED Vision Therapy
Overview
The main innovation of VUE CUBED Vision Therapy enacts are its programs that teach patients how to see and use their vision to strengthen their learning, rather than just supplying them with a pair of glasses or a prescription that would less effectively impact their learning skills.
The two SDGs that VUE CUBED helps to solve are SDG 4, Quality Education, and SDG 10, Reducing Inequalities. The clinic is improving the quality of education through the use of vision therapy (VT), which enhances the abilities of their patients within a learning environment. Inequalities are reduced by providing an even playing field for all students, regardless of their vision impairments.
Authors
Nick McGowan
Portia Witte
Tristyn LeClerc
Samad Khan
Alex Metzger
Binbin Zhou
School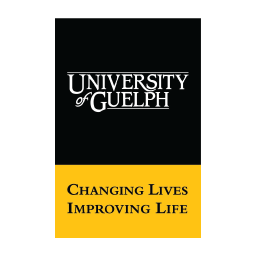 University of Guelph
Professor

Ruben Burga
Innovation
Dr. Patrick Quaid established the VUE CUBED Vision Therapy Clinic, originally the Guelph Vision Therapy Clinic, in 2013 in Guelph, ON with the mission of maximizing each patient's potential.
Through his continued practice in the field of optometry, Dr. Quaid discovered that the most vulnerable population in terms of visual deficiencies were youth who were burdened with having to learn in an environment that was not tailored to their needs.
As he continues to grow his practice, Dr. Quaid is able to develop programs that improve specific visual skills, such as Visual Memory, Visual-Motor Integration Skills, and Directionality Skills, among others.
He has broadened his clinic's perspective to include concussion management for patients who are more visually sensitive and may find themselves working with screens, making it difficult for them to succeed.
Dr. Quaid's research in this field has allowed him to broaden considerations within the practice of optometry. This allows further innovation to take place, creating more permanent, long-term solutions, rather than the more common, temporary options.
Moving forward, Dr. Quaid aims to partner with academic institutions and other field leaders to implement his vision therapy techniques into the education system to aid more students, reducing the need for Individual Education Plans (IEPs).
Inspiration
Dr. Patrick Quaid was inspired to improve the accessibility of quality education to children with vision impairments through his earlier work in the prison system.
Towards the beginning of his career, Dr. Quaid worked as an optometrist just outside of London at the HM Prison Brixton. As the only optometrist willing to perform eye exams on such high-risk inmates, Dr. Quaid was offered the position. Working with the inmates and hearing stories regarding their academic struggles, he was able to form a connection between the limitations that visual impairments cause, and the barriers that are created for those that suffer from them. In short, he found that a person is more likely to end up in prison if they are unable to graduate high school, which is directly related to their ability to succeed in their learning environment.
Dr. Quaid's main concern with the education system is that the use of IEPs implemented in schools only offer a temporary solution to the problem. He compares this solution to "handing a fisherman the fish, rather than the bait and tackle", which proves to be ineffective in most cases.
Overall impact
Dr. Quaid's main worry about the field of vision therapy is the overdependence on short-term solutions, rather than long-term, permanent counterparts. Moving away from temporary solutions like medication intended for focus-related conditions like ADD and ADHD, his clinic's goal is to move toward providing patients with the tools needed to succeed in traditional learning environments.
The main inspiration for these techniques came in the form of one of Dr. Quaid's own patients, who was eventually able to stop relying on their ADD medication, as a result of the vision therapy techniques he employed. Additionally, Dr. Quaid has seen a 60% to 80% advancement to grade-level learning capabilities in his patients after recurring exposure to his programs.
One of Dr. Quaid's many goals is to foster a learning environment that is inclusive of all learning capabilities. In his own words, "I believe in equal opportunity, not equal outcome", he aims to follow this mantra by providing each patient with the support they need to not only succeed, but excel.
Business benefit
With the success of Dr. Quaid's vision therapy techniques, VUE CUBED was able to obtain the Scientific Research & Experimental Development (SR&ED) grant, provided by the Government of Canada. Dr. Quaid stated that this grant allowed his clinic to hire two full-time employees, whose sole job is to collect extensive data on his patients, which further authenticates his research.
In addition, there is the benefit of heightened exposure for the clinic, allowing Dr. Quaid to open a new location in York, just north of Toronto. His second clinic has experienced equal success and now offers services to a broader community. The larger patient base also allows Dr. Quaid to collect more data to facilitate his research, and train more professionals in this field.
Social and environmental benefit
There are a plethora of benefits that the clinic and its vision therapy techniques provide not only to the community it serves but the field of optometry as a whole. Through his continued research, Dr. Quaid can pursue ways to further advance vision therapy technology.
Presently, Dr. Quaid uses a combination of sensory technology to assist in the diagnosis and treatment of his patients. For instance, VUE CUBED uses a Vision Technology System (VTS) which uses a 3D display to enhance the coordination between the brain and eye muscles. This allows the clinic to take advantage of the patient's other senses to guide their treatment.
The most notable societal impact that Dr. Quaid and his techniques have is their ability to provide visually impaired youth with the skills they need to feel empowered and motivated to succeed through their educational journey.
Interview
Patrick Quaid, MCOptom, Phd, FCOVD
Keep this story going! Share below!
VUE CUBED Vision Therapy
Guelph, Ontario, CA
Business Website: https://www.vuetherapy.ca/
Year Founded: 2013
Number of Employees: 11 to 50
VUE CUBED focuses on the use of Vision Therapy to bolster its patient's ability to learn in the classroom, specializing in youth under the age of 18. They are committed to providing each patient with the tools they need to unlock their full learning potential by creating a customized program to relieve the limitations set by visual impairment in all its forms.